Appearance:
Alternate Appearances:
Name:
Brand E. Toridor
Codename:
Liquid Poison
Race:
Swedish
Age:
25
Gender:
Male
Birthday:
April 1st
Height:
6' 2"
Weight:
190lbs
Sexuality:
Straight
Relationship Status:
Single
Goals:
To own the biggest Bar in the World.
Selling any and all types of liquor and alcohol.
Never owe anyone anything/Repay all debts
Likes:
Tequila (Fav)
Alcohol
Chocolate
Sour Candy
Old fashion weapons
Dislikes:
Cowards
Cheapskates
Traitors
People who don't pay
His Birthday
Family:
N/A
Occupation:
Mercenary/Bartender
Alignment:
Neutral Evil
Faction: Currently searching
Assignment in Faction:
N/A
Vehicle:
Yamaha FZ6R, with side guards and knee cappers.
Relations:
(♥=love interest, ☺=friend, ★=in same faction, ✗=enemy, ☠=rival, ♔=boss, ☻=best friend, ☣=opposing faction, ✿=crush, ♗ =mentor, ♘ = guardian/protector, ♞=family, ✖=ex love interest, ♙=working under, ♠=ex-friend, ۞=ex-ally)
♔, ★, ♙=Blood Dee Chair Dragovich, ☻, ★=Luki! Noki! ★, ☻= Red ★= Vito
Crimes:
Murder, Larceny, and Thefts normally related to liquor.
Defining Characteristics:
His Emerald Green eyes that glow when using Dead eye. Has a large jagged scar down his back from his right shoulder to his lower back.
Threat Rating:
D
Bounty:
$10,000
Combat Type:
Swords/Sniping
Strengths:
Close Combat
Sniping
Very dexterous with explosives
Weaknesses:
Empathy
Dealing with children
Can get to focused on job.
Weapons:
Steel Bastard Swords
Black Steal Katana
SIG 550-1- 50 cal Sniper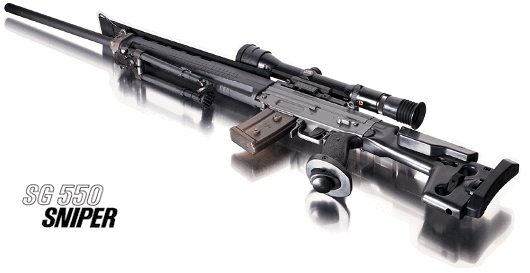 C4 and other high quality explosives
Powers:
Dead eye - Ability to focus and increase eyesight for short times.
Training:
Self Made shooting Range, Deceased swords master, Bartending for hand eye coordination.
Strategies:
Straight forward fighter, only stealthy when the job entails it. Always swing first since I don't have to ask.
Quick and Deadly
Fighting Style:
1 and 2 Sword style
1= Katana, 2=Bastard Swords
Full auto Sniping
.
Inspiration:
Badass Bartenders in general. Mafia/Asian Action movies.

Theme Music: Jump, Two Steps From Hell

Extra Information/Trivia:
Has Animal pelt robes
Excellent juggling skills
Was a bartender before a Mercenary
Rumor says he had an ex wife which he killed

Relationship Journal: N/A Currently

Charahub: N/A

[/color][/center]
Last edited by WolveBlade on Sat Jul 18, 2015 9:16 pm; edited 1 time in total
[center][color=#ff66ff]Interview
[size=11][i](The same as Act 3, though changed for the new setting. Your character wakes up, only to find them self sitting on a plan steel chair, surrounded by a dozen identical men. They are all wearing expensive suits, they are bald, and the strange lighting seems to prevent you from seeing their eyes. These men are all identical to each other, and they don't seem to move at all as they stare at you from all corners. They begin to question you, their monotone, alien-like voices are unnerving, but you realize something. There seems to be no way in... and no way out. You have no choice but to answer their questions now...)

???: Subject is Brand E. Toridor commencing interview.... please introduce yourself...
Similar topics
---
Permissions in this forum:
You
cannot
reply to topics in this forum