As many of you know I have been working on a NML Mod for CBH (Comic Book Hero).
CBH is a text-based superhero-career simulator game created by Grey Dog Software. Grey Dog Software is an indie developer that makes several simulator games mostly originating around sports and Wrestling.
Link
I would highly recommend checking it out and purchasing CBH and supporting Grey Dog Software.
The NML CBH mod takes part in an AU where basically everything is happening in Act 1, just as Vulture Team is in it's early days. Conqueror Worm is at war with Vulture Team, The Inquisitor has decided to strike early as The Mistress and Charles Paladin both enact their final plans at the same time. Cain has unveiled his identity early with the Church of Crime active in the Wild West, the MSF has begun a crusade against the world with Ashley Kims at the helm. And a new bloodsport is growing in Scarlet City with the emergence of Super Criminals. Finally even characters from other time periods are slowly beginning to seep into the current time period...
In this mod, you have a choice to create an entirely new character (Or one that I just so happened to miss), clone a character, or jut straight up play as a character from the NMLverse. While the game is essentially rather basic (You form connections with characters, stop enemies as they attempt to pull off different schemes, and level up), it has a lot of options to pursue and can be quite entertaining for the imaginative mind. Purchasing the game will also allow you to make your own databases and mods which are rather easy to make, similar to RPGmaker.
Here are a few screenshots: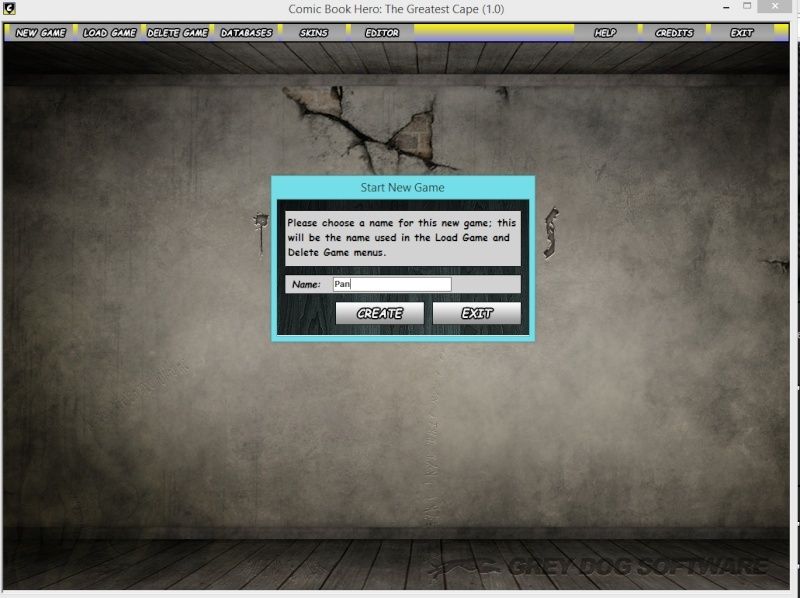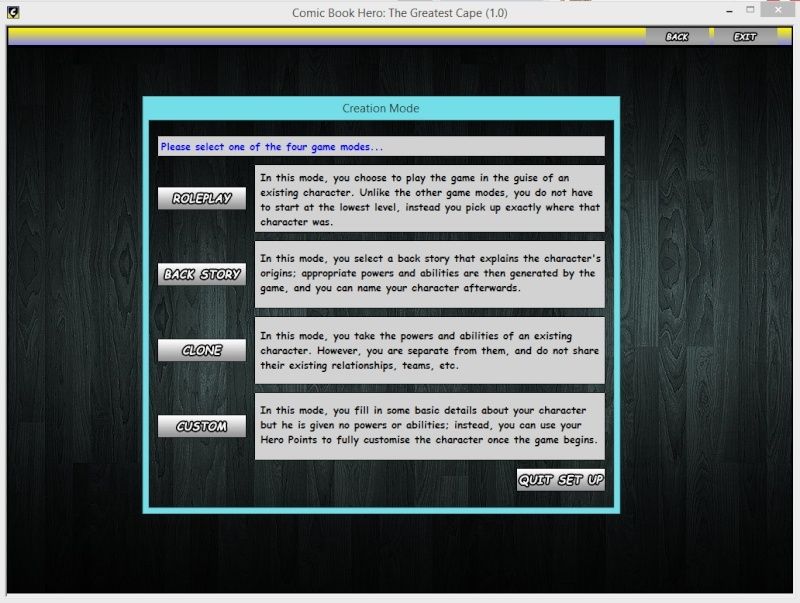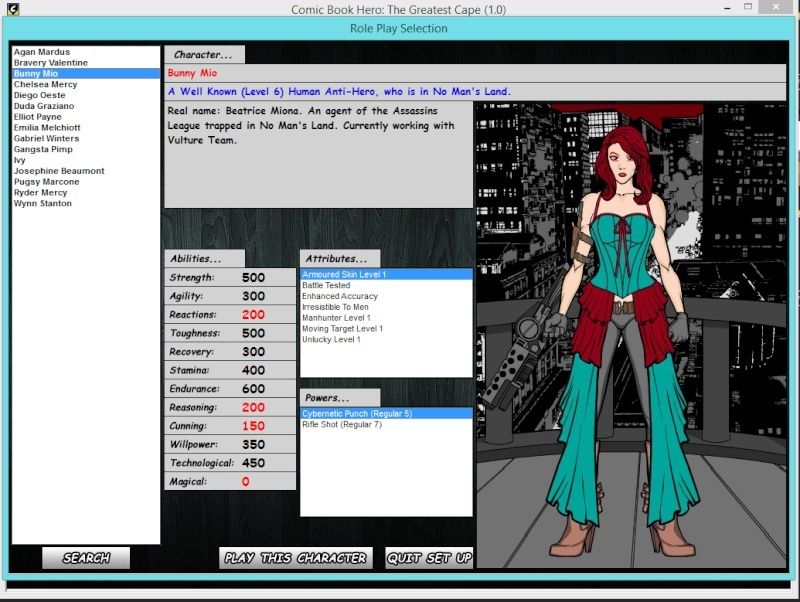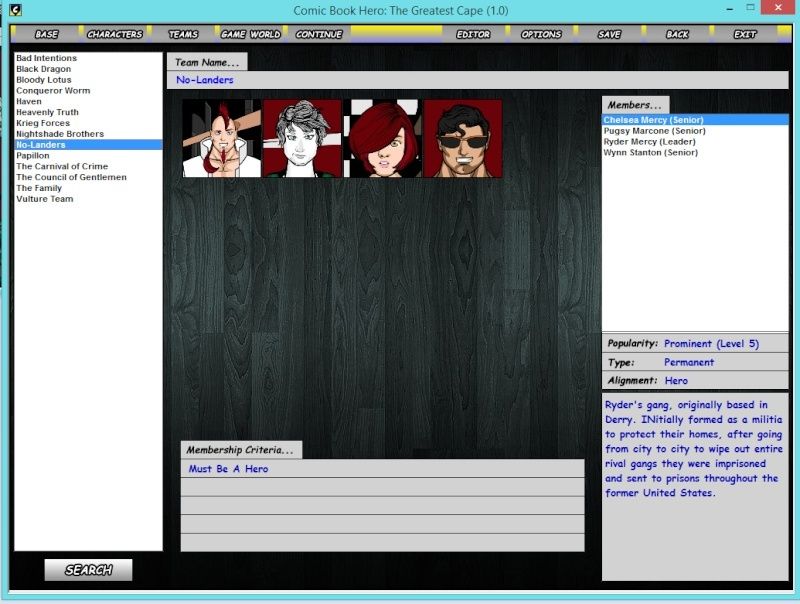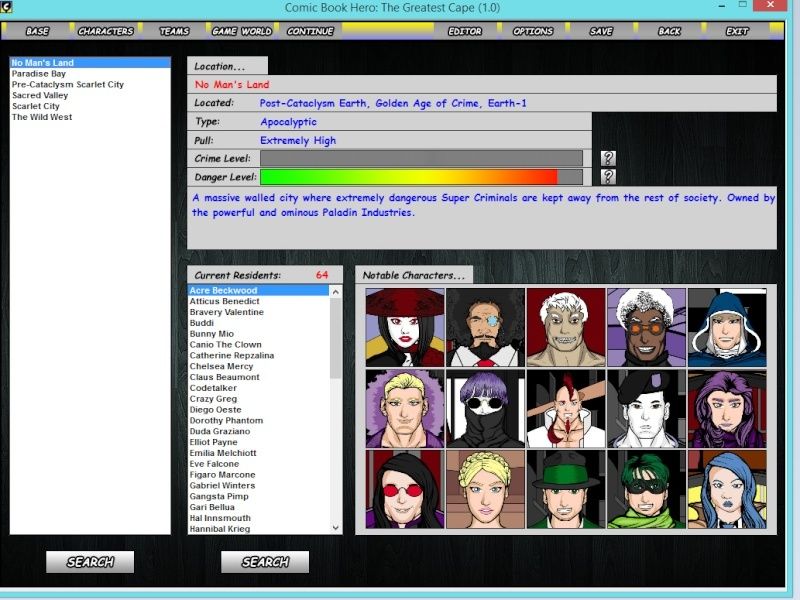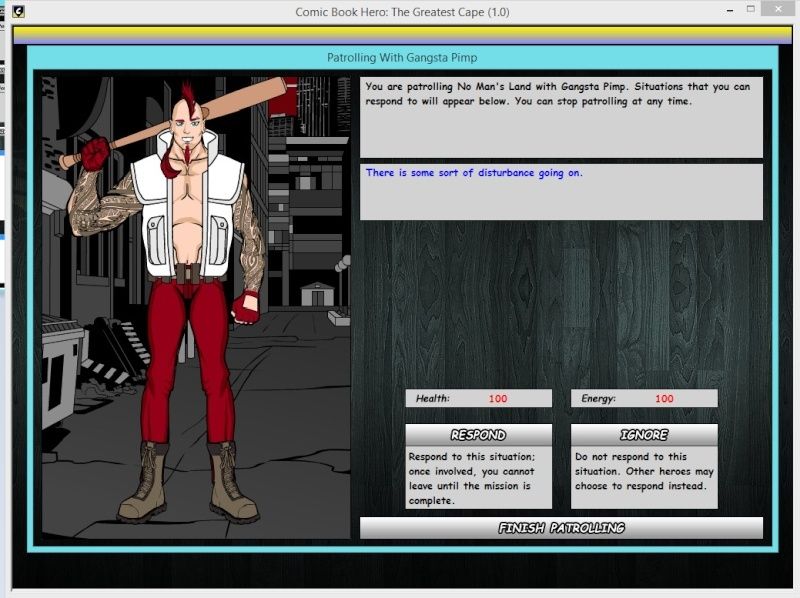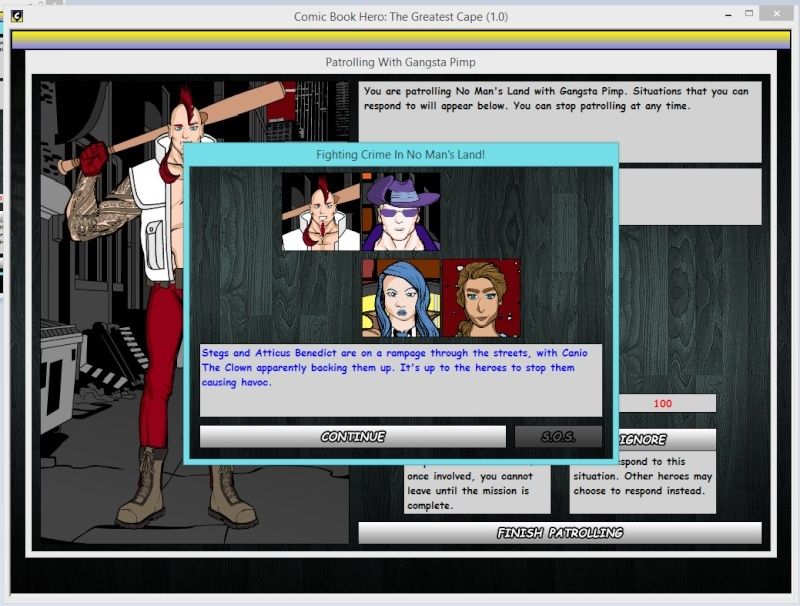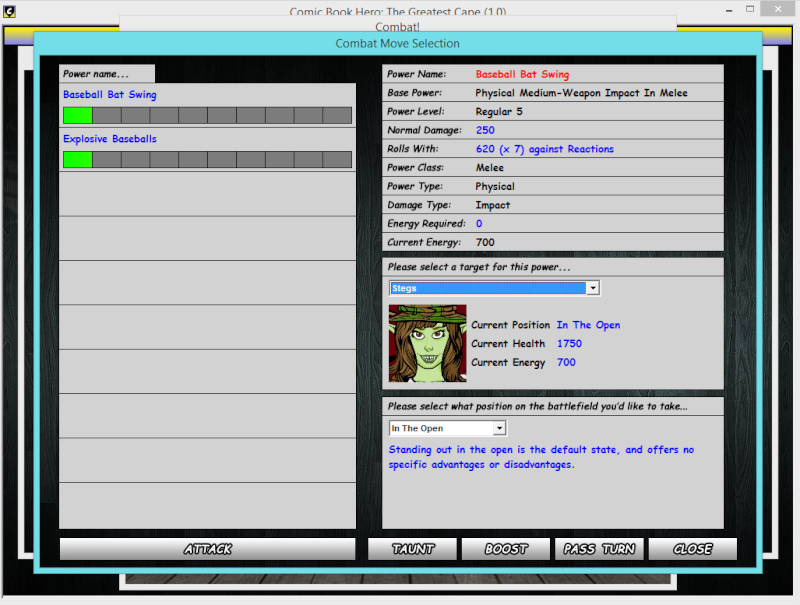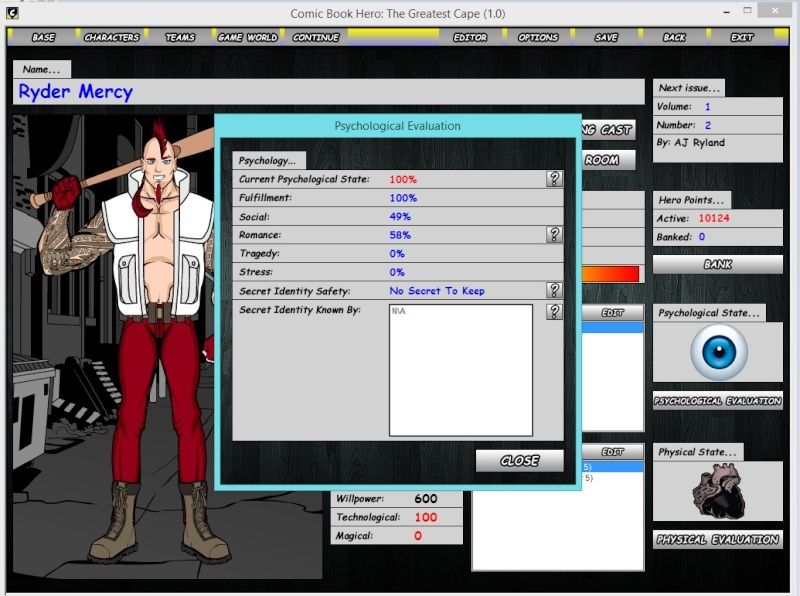 Ruler of Newts





Posts

: 7247


Points

: 7895


Join date

: 2012-05-04



---
Permissions in this forum:
You
cannot
reply to topics in this forum