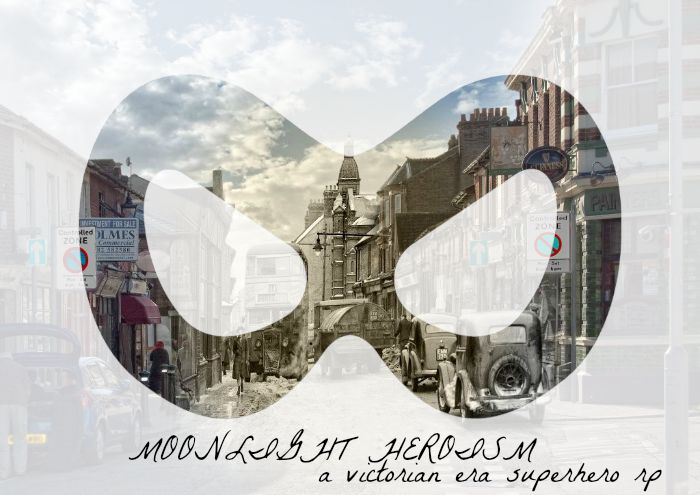 H
umans have always envied the powers of beings beyond their control.
T
here was always a sort of mystifying power just beyond human comprehension that evaded their grasp. It was clear that this power was beyond human right--but one other thing that is clear about humans is that their curiosity is very difficult to satiate. They engaged themselves in a search for this power--and through a horrific ritual, awoke a number of primordial horrors that rose up from deep within the planet. It is unclear whether these beings were even of our world, but the powers that arose through the actions of the foolish human race proved to be far too much for them.
Most of humanity was wiped from the Earth. Supernatural energies burst forth from the rift, washing over the world. The ancient energies returned back to slumber after they had finished wreaking havoc--but nothing was the same ever again.
Fast-forward a few hundred years. The year is currently 1837. The countries around the world are all still doing all they can to keep themselves afloat. Our setting: London, England.
Society is still recovering from the blunders of their ancestors. Religion has become something highly regarded in society--something that society holds as more than sacred. The Queen rules from on high, and citizens attempt to go about their lives, but it is not always so easy as one might think. There are many individuals bent on destruction still, and eve now, it seems, the events of hundred years past released supernatural creatures such as vampires, werewolves, and things of the like into the world. Not all of those beings are bad--but some of them are like-mindedly bent towards destruction, much like the particular humans of society who douse themselves in darkness.
However, all is not lost--the Queen has set up a group of people known as The Institution. Made up of superheroes with an appetite for justice, this group protects the innocent people of Britain from any dangers that might be present. Whether fghting against powerful supervillains or threatening supernatural powers, they don't falter, and will always strive to defend the weak. A storm is brewing, and The Institution might just be the only hope that England has against the threats that loom over it...
Inspirations: DC comics, old rps, Victorian horror stories
Main lore written by Lebi
Rookie Hero





Posts

: 6518


Points

: 7317


Join date

: 2013-04-29


Age

: 25


Location

: Maryland, U.S.A.



I.
there is currently no character limit!! just don`t bite off more than you can chew.
II.
characters should probably be involved with the institution in some way or another. if you have questions on the lore, feel free to ask emu or lebi on skype. we have answers.
III.
it`s easy to forget, but this is a superhero rp!! keep that in mind when making characters. they may be of any race or nationality, but keep the superhero theme in mind.
IV.
be polite and courteous to other rpers. no ooc drama, and don`t be afraid to plan and be friendly.
V.
all the basic rules apply! no godmodding, autohitting, killing w/ permission, etc etc etc. you guys know the drill.
T
hey`ve been calling him "Jack the Ripper"- an, as of this moment, unidentified serial killer plaguing the streets of London. His primary target seems to be prostitutes working in the slums, all of whom were discovered with their throats were cut prior to abdominal mutilations. The public is in unrest, and for good reason-- but, recent investigations done by the Institution have revealed that these gorey murders may be more than meets the eye. As a matter a fact-- some are even calling it the work of a supernatural being...  
♚ ♚ ♚ ▸ YOU GAVE ME A LIFE I NEVER CHOSE ↘↘
xxxxxxxxxxxxxxi was a blindfold, never complained
xxxxxxxxxxxxxxall the survivors singing in the rain
xxxxxxxxxxxxxxi was the one with the world at my feet
xxxxxxxxxxxxxxgot us a battle, leave it up to me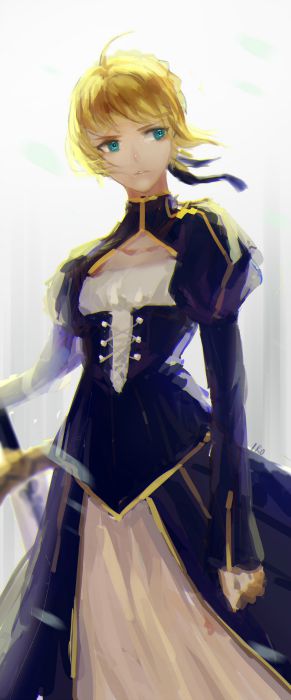 xxxx▀▀▀▀▀▀▀▀▀▀▀▀▀▀▀▀▀▀▀▀▀▀▀▀▀▀▀▀▀▀▀▀▀▀▀▀▀▀▀▀▀▀▀▀▀▀▀▀▀▀▀▀▀▀▀▀▀▀▀▀▀▀▀▀▀▀▀

xxxxxxxxxxxxxxxxxxxxxx♛ x i wanna leave but xxxxxxxxxxxxxx
xxxxxxxxxxxxxxxxxxxxxxxxxxxxxx the world wont let me go x♛
▬▬▬▬▬▬▬▬▬▬【Warrior of the Crown】▬▬▬▬▬▬▬▬▬▬
Green eyes scarcely gazed over the walls of the Institution, finding it a task to keep her eyes straight ahead as she led a group of steel plated guards through the building, to the meeting room. These walls, though extravagant and formal, were like home-- a home that shared a name with the legion housed within it, the Institution was a glittering and heavily guarded mansion in the heart of London, not far from the castle of the Queen herself. A very literal beacon of hope for the people of England, who knew well enough that their own heroes were held within those walls-- ready to be called to action at any given time.
Editha arrived to the meeting room and with one rigid hand motion, ordered the guards that had followed her to stand near each entrance. Her back straightened and her expression stoic, she moved from the main entrance over to the large table in the middle of the room-- a circular table, each chair around it`s rotation the same size. She moved to the one nearest to the top of the room and sat down, folding her hands over each other, and flitted her eyes to the clock just once.
The team called together by the Queen would be here soon. The recent serial murders were stirring the public badly, worsening each night- and the reasoning for the heavily guarded meeting was only to prevent the possibility of the information discussed leaking out into the public. The Institution held suspicions that the perpetrator of the recent murders, the one nicknamed 'Jack the Ripper'-- may, in fact, be more than your average homicidal supervillain. And, if so, it would take more than a task force of police officers to stop them-- if they were really dealing with the supernatural, they`d need heroes to handle the situation...
Editha, personally, was praying that wouldn`t be the case... she wasn`t keen on the idea of having to deal with that. But, the evidence that the Institution`s detectives had found was blaring. She was hoping to have a chance to discuss it with the rest of the group before they were forced to mobilize... and, in the meantime, tried to quietly think of some sort of plan of action. Plans weren`t usually her forte, but she figured it wouldn`t be a waste of time to ponder on-- maybe there was a chance they`d have to gather up all the prostitutes in London... there had to be some way to protect them all...    
▬▬▬▬▬▬▬▬▬▬▬▬▬▬▬▬▬▬▬▬▬▬▬▬▬▬▬▬▬▬▬▬▬▬▬▬▬▬▬▬▬▬
❝ Those who would dare deny someone else their freedom... doesn`t deserve their own! ❞
Editha`s Theme - Wings of Freedom
░░▒▒▓▓This  victory  is  not  for  me▓▓▒▒░░
░░▒▒▓▓It  is  for  love  and  justice!▓▓▒▒░░
⧱Darius Kaylock⧱
⧰
Ignis
⧰
⚔-------------------------------------⚔
I will shine brightly . . . . . . .  . . . . . .
. . . . . . . . . . . . with love, honor,
and all of my determination!
⚔-------------------------------------⚔
It was at that moment that hurried footsteps could be heard down the hallway, as well as the rustling of paper--and it wasn't long that Darius came barreling into the doorway. Literally into the doorway--straight into the doorframe. He stumbled backwards, a few papers fluttering down to the floor from the large file folders he was holding in his arms, and he muttered something under his breath before struggling to bend down and pick them without spilling anymore. Finally, he came into the room, plopping all of the folders down onto the table and meticulously straightening them out before looking up at the others--almost as if he hadn't even noticed them until that very moment. He seemed to pale a bit, then quickly spoke out,
"H-How late am I--?" He hesitated for a moment, straightening out his clothes a bit and brushing some hair out of his face before clearing his throat and attempting to sound more professional as he spoke again, "A-Anyway--! I've gone through lengths and compiled all of the information that we have on this Jack the Ripper character and all of their crimes as of yet--all of the detective's notes are in these files, which are sorted by case, and ordered alphabetically! If you spot any errors in the organization system, feel free to let me know and I'll correct them as soon as possible!" He seemed as if he wanted to speak more--but wasn't really able to think of what else to say aside from, "I-I--uh...I believe that this information will be vital in helping us generate a strategy for our upcoming fight!" He hesitated again, then kind of awkwardly shuffled over to the seat to the left of Editha's, sitting down with a quiet, muffled thump. He looked up at Editha and gave her a bit of a frazzled smile, genuinely hoping that the files he'd brought to the table would help them review everything.
⚔--------------------------------------------------------------------------------------------⚔
A Call For Justice - When Gods and Demons Flee
Rookie Hero





Posts

: 6518


Points

: 7317


Join date

: 2013-04-29


Age

: 25


Location

: Maryland, U.S.A.



⚜ Wren Colburn ⚜
★ Lady Lace ★
♦♦♦♦♦♦♦♦♦♦♦♦♦♦♦♦♦♦♦♦♦♦♦♦♦♦♦♦♦♦♦♦♦♦♦♦♦♦♦♦♦♦♦♦♦♦♦♦
"I've got no strings to hold me down....................................
...................................To make me fret, or make me frown
No ties to bind me."
♦♦♦♦♦♦♦♦♦♦♦♦♦♦♦♦♦♦♦♦♦♦♦♦♦♦♦♦♦♦♦♦♦♦♦♦♦♦♦♦♦♦♦♦♦♦♦♦
Soon after Darius entered the room, Wren calmly stepped inside, pausing as she heard Darius' frantic words. She seemed slightly confused - but smiled warmly at him nevertheless, moving elegantly to stand beside a seat further along the table. "Good afternoon Mistress Elswood, Master Kaylock," she greeted softly, dipping into a curtsy for both of them before carefully taking a seat, hands settling on her lap softly. "I hope to be of assistance in this issue, I see that Master Kaylock has already gotten a great deal of work on the subject done," she commented, nodding at the stack of files before smiling kindly at Darius.
------------------------------------------------------------------
C-Rank Super Criminal





Posts

: 2039


Points

: 2215


Join date

: 2013-07-18


Age

: 22


Location

: Nope c:



♞ ♞ ♞ ▸ THE LOWER I GET, THE HIGHER I`LL CLIMB ↘↘
xxxxxxxxxxxxxxand i light up the sky
xxxxxxxxxxxxxxstars that shine the brightest
xxxxxxxxxxxxxxfall so past and pass you by
xxxxxxxxxxxxxxspark like empty lighters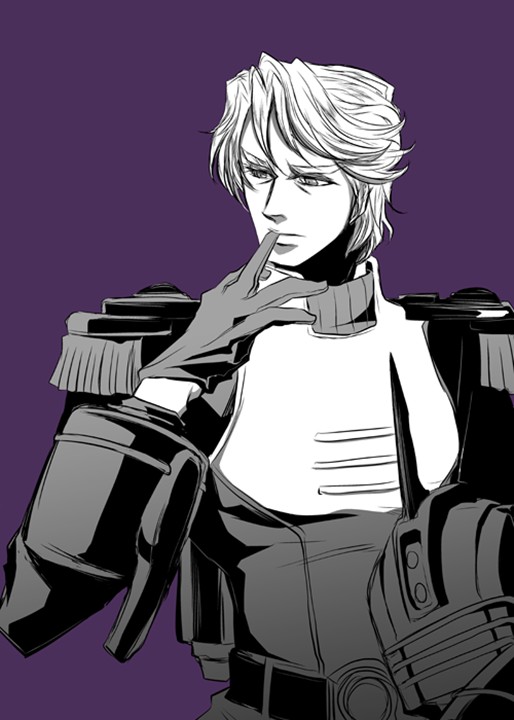 xxxx▀▀▀▀▀▀▀▀▀▀▀▀▀▀▀▀▀▀▀▀▀▀▀▀▀▀▀▀▀▀▀▀▀▀▀▀▀▀▀▀▀▀▀▀▀▀▀▀▀▀▀▀▀▀▀▀▀▀▀▀▀▀▀▀▀▀▀
xxxxxxxxxxxxxxxxxxxxxx♛ x i can`t breathe and i can`t smile xxxxxxxxxxxxxx
xxxxxxxxxxxxxxxxxxxxxxxxxxxxxx this better be worth my while x♛
▬▬▬▬▬▬▬▬▬▬【Holy Arch-Priest】▬▬▬▬▬▬▬▬▬▬
As the meeting at the Institution unfolded, Claire, meanwhile, was not having the best evening. Despite not being an actual certified member of the Institution - as a holy man who was extremely passionate about what he preached, as well as a quite talented user of holy magic (the best in all of Europe, as he so frequently boasted), he found it to be his God given duty to protect people from criminals of all walks of life, and as such, involved himself with the Institution`s business whenever he so pleased. Besides- what were they gonna do, tell the best mage in all of Europe that he
couldn`t
do their job for them? Please.
That aside- despite his lack of an official membership with the Institution, he did hear plenty about the rumors that stirred within the organization. At this point, the arisen suspicions about Jack the Ripper being a supernatural being were all but confirmed- and that was something he knew he could help with.
Him, along with one other person, as he had proposed to the Institution- despite the lack of information he gave them, the officials trusted Claire enough to allow him to go through with his recruitment. He usually wouldn`t have had much of a problem disclosing information about his accomplice, but given that he was now returning from what was potentially, in his opinion, the scummiest bar in all of London in search for his friend-- it was better if the Institution didn`t know about the gritty details. To make matters worse, the bartender had redirected him to a
brothel
of all places when he inquired about Pleasant. So, onwards the priest went, treading through the rained in slums of London in his mostly white attire, his shining helmet held under his arm.
"Ce salopard..." He spat in a near inaudible grumble, watching the street signs as he stuck to the side walk, a grimace crossing his features at the disgusting sensation of mud squishing under his boot. He followed his oddly specific instructions that eventually led him to one tall, reddish building, hidden among pastry shops and tailors- and yet, it still didn`t make the slightest attempt to conceal it`s identity as a brothel.
He drooped upon catching a glimpse of it, almost feeling it`s uncleanliness hovering around it`s outside- but after nearly a minute of hesitation, he deeply inhaled and puffed out his chest, before up and pushing through the front doors, keeping his eyes mostly to the floor.
Upon his appearance, more than a few eyes turned his way- without a doubt, recognizing the face of nobility. He spoke quickly, addressing the woman wandering closest to him, not wanting them to come to conclusions on their own. "I---am 'ere on the be'alf of zhe Institution. I 'ave word you are 'arboring an assassin 'ere-- Zhe... Black Death, 'e calls 'imself...? ...'e is tall, unwashed hair, cannot dress 'imself...?" He was met with looks of confusion as more women gathered around him- he tried his best to ignore that, and continued on sternly, not putting a whole lot of thought into how his words could have potentially been interpreted. ...I require 'im immediately." His request seemed to only confuse the women even further-- and just beginning to sense that, he wondered if perhaps he had been given directions here as some sort of joke... he really would have preferred to think he hadn't shown his face in a brothel of all places for nothing-- but...   
▬▬▬▬▬▬▬▬▬▬▬▬▬▬▬▬▬▬▬▬▬▬▬▬▬▬▬▬▬▬▬▬▬▬▬▬▬▬▬▬▬▬
❝ Nobody can give you justice or equality-- if you are a man, you 'ave to take it for yourself. ❞
Claire`s Theme - Lust Sin II
░░▒▒▓▓I  don't  give  a  damn  what  they  all  say▓▓▒▒░░
░░▒▒▓▓I'm  not  here  to  save  the  day▓▓▒▒░░
⧱Pleasant Orville⧱
⧰
The Black Death
⧰
⚔-------------------------------------⚔
I may not look like much . . . . . . .  . . . . . .
. . . . . . . . . . . . but tell me how you feel
when I'm saving your life
⚔-------------------------------------⚔
And just at that moment, descending down the stairs came a young man with two ladies, talking quite loudly and laughing as well as he was seemingly telling a story, Scottish accent thick on each syllable that left his mouth as he spoke,
"--so of course he gets on my case about it, aye? And so I say, 'Well Jesus, if you didn't want me conking the guy out, you should've said so earlier!' And then he goes--" He took a moment, then, as he was walking down the stairs with his friends into the room that Claire and the other women were in, to pinch his nose and shift his voice into an obnoxiously cheesy fake French accent, " 'Sacre bleu! Do not take zhe Lord's name een vain!' " Then, switching back to his normal voice and letting out a hearty laugh, "And his face got so red, you'd think he'd stuffed a bunch of tomatoes in there! And so then--" It was at this moment that he actually got to the bottom of the stairs and noticed Claire's presence, grinning and turning to the two women he'd come down the stairs with, pointing at Claire as he spoke, "Speak of the devil, there he is! See, there, the guy with the parish pick-axe, the one who's all poked up! Hold on, I'm gonna go talk to him--" He wove through the crowd then, stopping in front of Claire and giving him n overly theatricized bow, speaking in his best imitation of a posh British accent, "Good day, my fair chuckaboo!" He chuckled, then went back to his normal bearing and voice as he continued, "Rare to see you lurking around these parts alone. Decided you needed some stress relief, huh? Lemme think...what's your type, anyway? Lemme guess--you're all about the thighs, right, my man? Well, worry not, they've got the jammiest of the jam right here in this fine establishment! Hey, hey--Vera! I think I've got a customer here for you, he says he likes your legs! He's French and screams a lot, and I'm not sure what that means as far as sex-life goes, but hey, it's worth a shot, right?" He waved at a woman across the room--apparently he was both familiar and friendly with all of them here--and then looked back to Claire with a grin. "Tell ya what, since I'm pretty sure this'll be your first time here, I'll even cover the cost for ya! A bit of a welcoming gift, aye? Trust me, you are going to feel
so
much better after this, Vera is a miracle-worker, I swear--"
⚔--------------------------------------------------------------------------------------------⚔
A Well-Intentioned Shadow - Fighting With the Devil
Rookie Hero





Posts

: 6518


Points

: 7317


Join date

: 2013-04-29


Age

: 25


Location

: Maryland, U.S.A.



░░▒▒▓▓A  wolf's  howl  cannot  be  tamed▓▓▒▒░░
░░▒▒▓▓By  simply  putting  on  human  skin▓▓▒▒░░
⧱Beowulf⧱
⧰
The Lunar Warrior
⧰
☾-------------------------------------☽
Howl out your pain. . . . . . .  . . . . . .
. . . . . . . . . . . . . .and look to the moon
for your final absolution
☾-------------------------------------☽
It was around this time that the sound of hasty running and stumbling came down the hallway--just in time for Beowulf to literally trip into the doorway of the Institution's meeting room, kind of flopping on the floor. Running on two feet was still a challenge for him, and people had been asking him to practice, but it just wasn't working out. He let out a loud exhale of frustration, then just kind of got up on all fours and leapt for the nearest chair--which just so happened to be where Wren was sitting. He kind of just flopped on top of her and laid there for a moment before realizing that she was there and kind of just--staring at her for a moment before comfortably just flopping down again on her lap. Wren was nice. She played with him sometimes. She wasn't too forceful about the whole learning human stuff thing, either--rather, instead of being demanding about it, she seemed rather happy whenever he got anything right--and that was good, too! After a moment of just lying there, he realized that he'd actually been called over there for--well--something. He sat up a little bit, still kind of sprawled across Wren's lap, then simply said,
"I am here." Were they going to give him something? Maybe? Hopefully not all those weird flappy things on the table--those only looked good for chewing up--
☾--------------------------------------------------------------------------------------------☽
A Lone Wolf's Howl - Stray
Rookie Hero





Posts

: 6518


Points

: 7317


Join date

: 2013-04-29


Age

: 25


Location

: Maryland, U.S.A.



⚊⚊⚊⚊⚊⚊⚊⚊⚊⚊⚊⚊⚊⚊⚊⚊⚊⚊⚊⚊⚊⚊⚊⚊⚊⚊⚊⚊⚊⚊⚊⚊⚊⚊⚊⚊⚊⚊⚊⚊⚊⚊⚊⚊⚊⚊⚊⚊⚊⚊⚊⚊⚊⚊⚊⚊⚊⚊⚊⚊⚊⚊⚊⚊⚊⚊⚊
" L e t       s t r e n g t h      b e     g r a n t       s o         t h e           w o r l d          m i g h t        b e          m e n d e d "
Maiden in Black
Wandering Maiden
Maidens Theme: Firelink Shrine
" S o          t h e           w o r l d          m i g h t        b e          m e n d e d "
⚊⚊⚊⚊⚊⚊⚊⚊⚊⚊⚊⚊⚊⚊⚊⚊⚊⚊⚊⚊⚊⚊⚊⚊⚊⚊⚊⚊⚊⚊⚊⚊⚊⚊⚊⚊⚊⚊⚊⚊⚊⚊⚊⚊⚊⚊⚊⚊⚊⚊⚊⚊⚊⚊⚊⚊⚊⚊⚊⚊⚊⚊⚊⚊⚊⚊⚊⚊
☲☲☲☲☲☲☲☲☲☲☲☲☲☲☲☲☲☲☲☲☲☲☲☲☲☲☲☲☲☲☲☲☲☲☲☲☲☲☲☲☲☲☲☲☲
"Bring the prisoner over here. This is where they be meetin."
a guard called as four others, all dressed with the signs of the institution, walked slowly. They walked toward the meeting room, the four surrounding their prisoner...or not really. IT was a woman, who seemed really damaged beyond repair. Her wrists were bond and she looked barely able to stand. Around her neck was a collar looking device, which even seemed to clamp into the skin. The doors opened and the guards stepped inside."Good pardons...we were told this was the team that would with this particular one..."two of the four stood off to the side, revealing Maiden, and she walked over into the room, looking at the ground and breathing slowly. The guards nodded at the others. "She's mad, we can't even get a name out of her. But she's dangerous, so be careful. Good luck."with that, they left the room, and Maiden just stood there, looking at the floor with her wrists bond together tightly. What the hell was this woman doing here?
☲☲☲☲☲☲☲☲☲☲☲☲☲☲☲☲☲☲☲☲☲☲☲☲☲☲☲☲☲☲☲☲☲☲☲☲☲☲☲☲☲☲☲☲☲
Champion of Newts





Posts

: 5600


Points

: 6187


Join date

: 2012-05-05


Age

: 28


Location

: At a place



---
Permissions in this forum:
You
cannot
reply to topics in this forum