Page 3 of 3 •
1, 2, 3
❀❀❀ ▸ I CAN FEEL MY DEMONS MISLEADING ME ↘↘
xxxxxxxxxxxxxxi`ve never been too lucky
xxxxxxxxxxxxxxi`ve never tasted fame
xxxxxxxxxxxxxxi`m always looking for something
xxxxxxxxxxxxxxbut i hate changing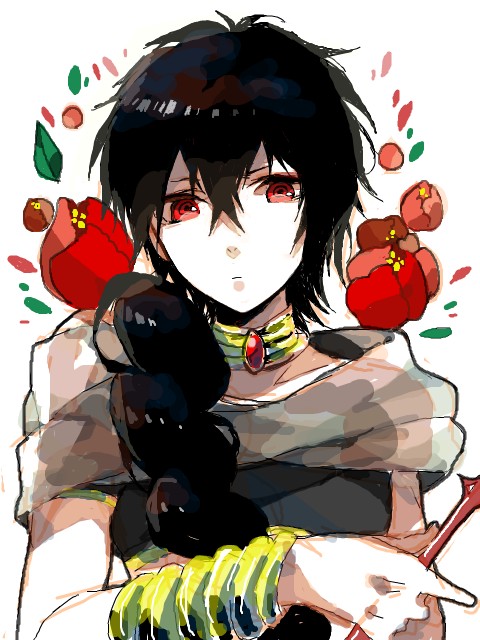 xxxx▀▀▀▀▀▀▀▀▀▀▀▀▀▀▀▀▀▀▀▀▀▀▀▀▀▀▀▀▀▀▀▀▀▀▀▀▀▀▀▀▀▀▀▀▀▀▀▀▀▀▀▀▀▀▀▀▀▀▀▀▀▀▀▀▀▀▀

xxxxxxxxxxxxxxxxxxxxxx♛ x i`m just a believer xxxxxxxxxxxxxx
xxxxxxxxxxxxxxxxxxxxxxxxxxxxxx that things will get better x♛
▬▬▬▬▬▬▬▬▬▬【AVATAR OF SOL】▬▬▬▬▬▬▬▬▬▬
Takoda`s immediate response to Kady crashing into Aerie`s chest was to glance away, cheeks flaming in embarrassment- but he quickly looked back, focused on the attack at hand. He grinned at Aerie`s compliment- and allowed her to take the lead as he sprinted after her, nimbly avoiding knightmares along the way as he ran with her. The dragon nearing the robed individual he had pointed out was rather concerning-- for a second, Takoda had a flash of a thought about how if he could transform here, he could probably rival that thing in strength... but, with one more glance at Aerie, he brushed the thought off.
He skidded to a stop near Sechs as the rest of them did, grumbling something under his breath as he glanced down at what the asphalt of the city had done to his bare feet- before again, quickly looking back to the situation at hand. On closer investigation, the dragon seemed to be on their side, which was probably pretty good... and as Ivan and Kady both called out to the suspicious man, Takoda figured he could join the dragon in doing better than that-- perhaps out of spite. He locked his eyes on a dangling sign on the clock tower- and wordlessly lept to it, snagging his hands on it`s foundation before spinning around on it once and adding to his momentum as he then plunged himself down at Sechs in a drop kick, evidently not putting thought into how this could go wrong. Takoda wasn`t really a "put thought into things" person.  
▬▬▬▬▬▬▬▬▬▬▬▬▬▬▬▬▬▬▬▬▬▬▬▬▬▬▬▬▬▬▬▬▬▬▬▬▬▬▬▬▬▬
❝ Sol needs me...! ❞
Takoda`s Theme - Moon River
Champion of Newts





Posts

: 2825


Points

: 3257


Join date

: 2012-05-09



♰ Aerie Rosenthal ♰
★ The Scarlet Hunter ★
♦♦♦♦♦♦♦♦♦♦♦♦♦♦♦♦♦♦♦♦♦♦♦♦♦♦♦♦♦♦♦♦♦♦♦♦♦♦♦♦♦♦♦♦♦♦♦♦
"No light, no light in your bright blue eyes....................................
........................................I never knew daylight could be so violent
You can't choose what stays and what fades away."
♦♦♦♦♦♦♦♦♦♦♦♦♦♦♦♦♦♦♦♦♦♦♦♦♦♦♦♦♦♦♦♦♦♦♦♦♦♦♦♦♦♦♦♦♦♦♦♦
Aerie was glad to see the others following her - Takoda was no question, of course he'd chase her. But the others, she'd wondered... Luckily, they seemed willing to come along. She skidded to a stop, however, as they neared the man now standing in front of the clocktower, staring at him quietly. She let Ivan talk, instead inspecting this man and his book - but as Takoda leaped forward and attacked, her eyes widened. "Takoda, wait-!!" she called out - but too late. She cursed as he went ahead and attacked the man, lunging forward and bringing her scythe around low at his feet, hoping to either distract him or utilize Takoda as a distraction in order to hurt this man. She didn't seem to care what the other heroes were doing right now - as long as she watched out for her sole guild member, she didn't truly care what happened to them. Not at the moment, at least... Takoda took priority.
------------------------------------------------------------------
C-Rank Super Criminal





Posts

: 2039


Points

: 2215


Join date

: 2013-07-18


Age

: 21


Location

: Nope c:



Cynder
The Magical Dragon
-----------------------------------------------------------
Cynder blinked in confusion of what just happened. She felt the power in her gem, she felt the fire building up. She didn't understand what just happened! She couldn't have imagined it... Right? Cynder, curious, Flew off the clock tower and up to the mage.
"What did you do? How did you do that?"
she asked before watching a human fly up to do a drop kick of some kind. Her eyes went wide, for his her fire missed, and she had a perfect shot, then this human is going to become a meat pancake! Wordlessly she extended her claws to try and catch him if he missed.
-----------------------------------------------------------
B-Rank Super Criminal





Posts

: 3141


Points

: 3345


Join date

: 2012-05-04


Location

: My room



▂▂▂▂▂▂▂▂▂▂▂▂▂▂▂▂▂▂▂▂▂▂▂▂▂▂▂▂▂▂▂▂▂▂▂▂▂▂▂▂▂▂▂▂▂▂
---┦
K
L E I N
☩

B

R E N NE R┢---
▂▂▂▂▂▂▂▂▂▂▂▂▂▂▂▂▂▂▂▂▂▂▂▂▂▂▂▂▂▂▂▂▂▂▂▂▂▂▂▂▂▂▂▂▂▂
"Heaven grant me strength, guide my blessed weapon true !"
【
j u s t i c e
】▂▂▂▂▂▂▂▂▂▂▂▂▂▂
The Horde of Heroes and the countless knightmares blew past the furious hero with teeth gritted, ran as fast as he could. Most were driven to 'save' the city. So was Klein. Yet, only partially, Klein was always a strange man when it came to acting as a hero. He should take glory and pride, not so say that his hubris wasn't all consuming of him sometimes--but appearing weak, even for a moment. It was inexcusable. It was unbecoming of him. It wasn't very hero-like. It wasn't right. It's wrong, and Klein hated being wrong on a few things

1. Anniversary Dates
2. Holy Text Reading
3. Being the "Hero" he needed to be.


Rage. Blind rage and passion filled heart drove the man to snap forward to the Clocktower. No way. No way would thhe Faith Militant be the sidelined heroes. No way would he EVER look horrible in front of his rivals, his fellow holymen. He would not be disgraced, he would not be seen as a useless blowhard. As the Clocktower fell, he wondered at HOW he was to reach the height the dragon took to fight whatever it fought. His temples pulsed with divine rage as he shouted..

"Goddess, permit me to use your Graceful Tears" His voice was hushed and hoarse due to his emotional state. Suddenly his bow-blade weapon dissapated into light, from there ten small triangles flew along side him, Spreading his fingers wide he began to spin as he jumped off the nearest building to the Clocktower.

"For the Faith. For the people. FOR MY HONOR"

Suddenly a gust of wind flowed beneath him. A tornado of sorts...Threw him skyward towards the air. He was a bit below  Cynder, he called out to the dragon. If the Dragon would not help him he could always use the Tears to try and reach the height once more.

"Assist me! I will not let this man's transgressions on my honor continue, nor shall I allow him to meaninglessly wait for ineffectual results!"


Klein eyes were a fierce shade of sky blue--his rage was billowing from his words like seething scolding from a riled up warrior from long ago

▂▂▂▂▂▂▂▂▂▂▂▂▂▂【
r e t r i b u t i o n
】
"Heaven grant me the fortitude and will to end the agony !"
" I ' v e -- g o t -- t h e -- l i g h t -- w i t h -- m e"

Newt Citizen





Posts

: 236


Points

: 272


Join date

: 2014-03-01



Page 3 of 3 •
1, 2, 3
---
Permissions in this forum:
You
cannot
reply to topics in this forum