Page 3 of 3 •
1, 2, 3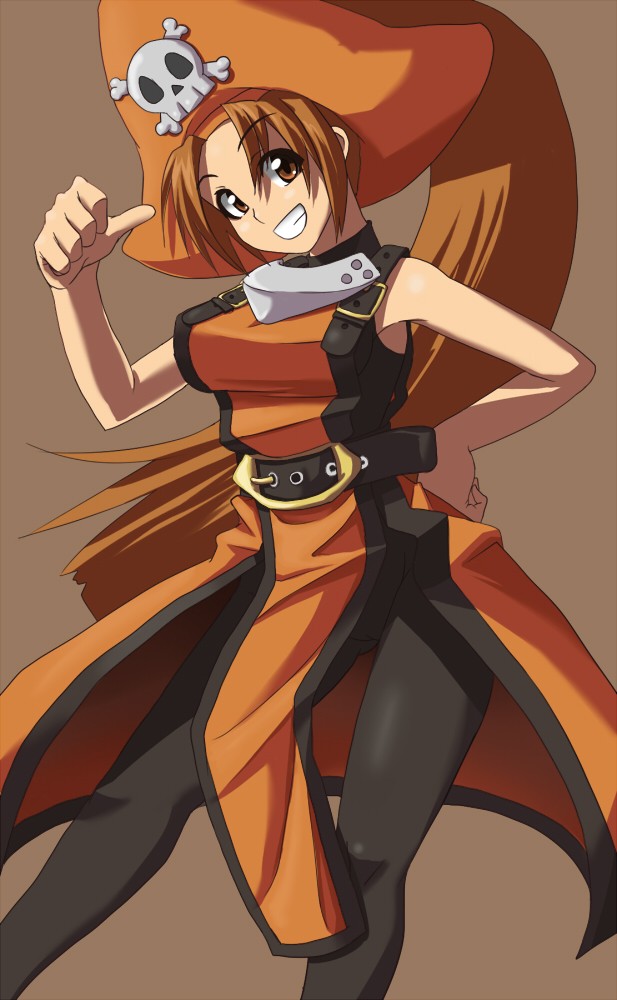 Daphne Doubloon
First Mate of the Beautiful Pirates
☠    ┈┈┈┈┈┈┈┈┈┈┈┈┈┈┈┈┈┈┈┈┈┈┈┈┈┈┈    ☠
Daphne didn't realize that her attack had not worked until she looked down from her pose to see Davey Boy still charging at her. Awkward. The leg she was holding up in a pose quickly went down, and the pirate plunged into a split, avoiding Davey's tackle by allowing him to fly right over where he would have tackled.

"Let's go pirates, pirates let's go!"

She clapped twice after that slightly more desperate cheer, then rolled out of the split and shot at Davey some more...until she realized she was shooting at a skeleton. It really didn't make a lot of sense. Instead, she kicked at the skeleton, a twirly, decorative kick that wouldn't have seemed too powerful...until it hit something. It seemed that all the cheerleading practice built up good muscle.
  
┈┈┈┈┈┈┈┈┈┈┈┈┈┈┈┈┈┈
❝
AND five six seven eight- Pirates don't have to lack beauty, now all hands up and pass the booty~!
❞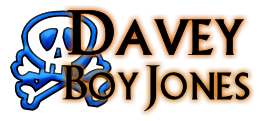 ▬▬▬▬▬▬▬▬▬▬▬▬▬▬▬▬▬▬▬▬▬▬▬▬▬▬▬▬▬▬▬▬▬▬▬▬▬▬▬▬▬▬
Davey fell over and rolled against the ground, however, boobs were on the line so Davey quickly jumped back onto his feet "I will... NEVER GIVE UP!!!" the skeleton spoke in an inspired voice as if he was having a duel with a nun man on the sunset. SO then Daphne shot at him and... he just stood there. Because the bullets were just sort of going through his frame. He seemed to just be standing there, looking at her with a rather creepy look before he was kicked at. However, what happened next would completely overshadow the athleticism of her kick, as Davey literally split in half around her attack, his top half literally floating over her leg before reattaching with the rest of the body. And then once more, he went straight for the boobs "WHO CARES ABOUT TREASURE- BOOOOOOOOOOOOOOOOOOOOOOOOBS-!!"
▬▬▬▬▬▬▬▬▬▬【The Infamous Pirate】▬▬▬▬▬▬▬▬▬▬
"Ƭнєяє αяє σηℓу тωσ ρєяƒєcт тнιηgѕ ιη тнє ωσяℓ∂... gσℓ∂ αη∂ вσσвιєѕ!!"
Davey Boy Jone's Theme - Mass Destruction
Ruler of Newts





Posts

: 7247


Points

: 7895


Join date

: 2012-05-04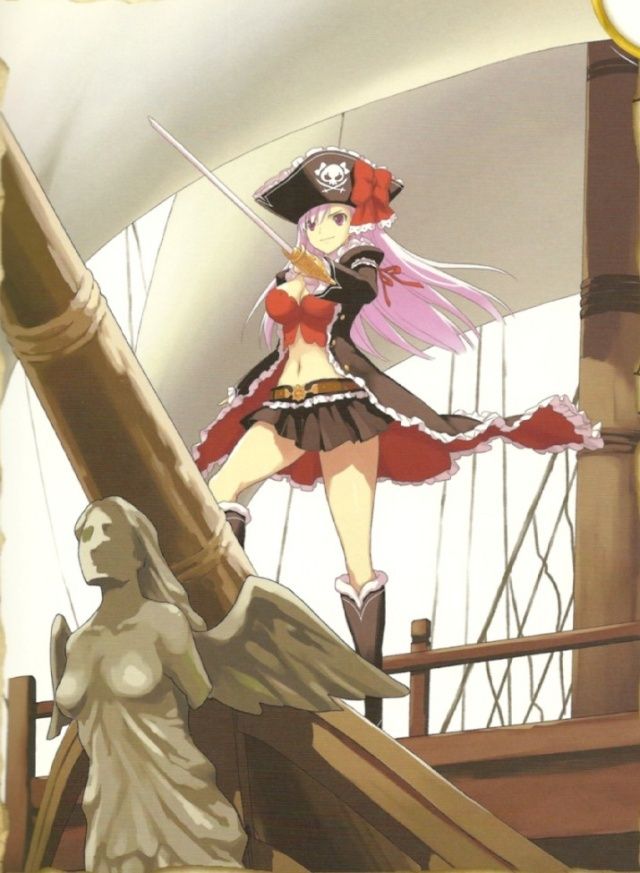 ▬▬▬▬▬▬▬▬▬▬▬▬▬▬▬▬▬▬▬▬▬▬▬▬▬▬▬▬▬▬▬▬▬▬▬▬▬▬▬▬▬▬
Aphrodite displayed a rather sinister grin as her legs were caught by Hook's... hook "Girl... you think you've got me~" the pinkette suddenly let out a growl as she went for Hook's legs, aiming to bring her into a takedown. She then twisted herself in a way as to use the chain around her legs from Hook's own grappling... hook around her throat in some sort of submission hold. As it turned out, Aphrodite was incredibly flexible. The pirate let out some evil laughter before taunting her rival "So like- where's the treasure? And what's with the talking skeleton? TELL ME BITCH!" Aphrodite's rage seemingly increased out of nowhere as she attempted to choke Hook.
▬▬▬▬▬▬▬▬▬▬【The Beautiful Pirate】▬▬▬▬▬▬▬▬▬▬
"Ɲєνєя ƒєαя, ρяιηcєѕѕ ρяєтту ιѕ нєяє!"
Aphrodite's Theme - Moonlit Melee
Ruler of Newts





Posts

: 7247


Points

: 7895


Join date

: 2012-05-04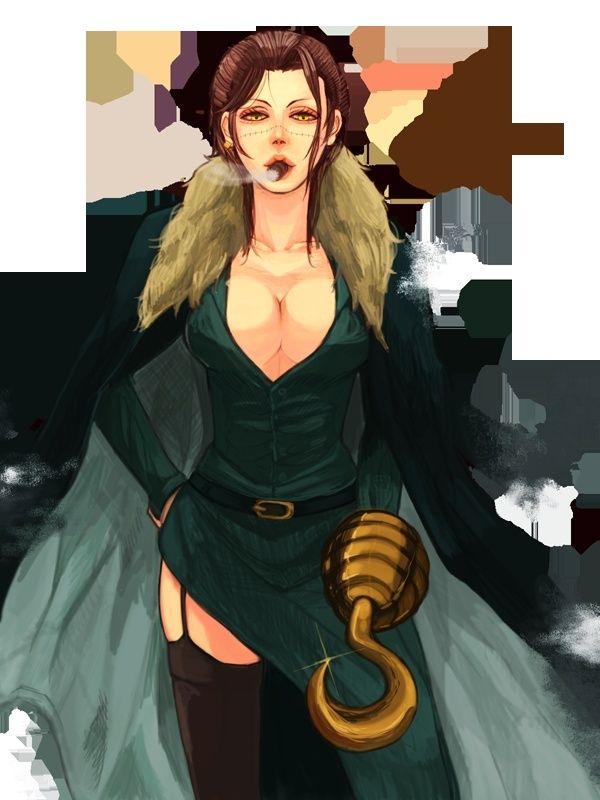 Captain Hook
Scourge of the Seven Seas
☠    ┈┈┈┈┈┈┈┈┈┈┈┈┈┈┈┈┈┈┈┈┈┈┈┈┈┈┈    ☠
Captain Hook had learned to expect a whole lot from Captain Aphrodite...the choke hold with her own chain, with the pinkette twisting like that was not one of those things. Slamming against the sand, Hook was almost defenceless against the chokehold, especially since she lacked her rival's flexibility, but what she didn't lack were wits. Jerking her head to one side, temporarily worsening her choking situation, she sank her teeth into Aphrodite's leg, hoping that the pinkette's surprise would lead to her release. While did this, Hook was also kicking frantically at whatever she could reach, eventually feeling a rock at her feet. She used this as support to push herself backwards, into Aphrodite, and she tried to back-roll into a turned table scenario- all the while she stopped herself from trying to bark out any comments, fearing she'd give away information about the treasure.

"..."
  
┈┈┈┈┈┈┈┈┈┈┈┈┈┈┈┈┈┈
❝
Booty's all I'm after, hand it over and maybe you'll live!
❞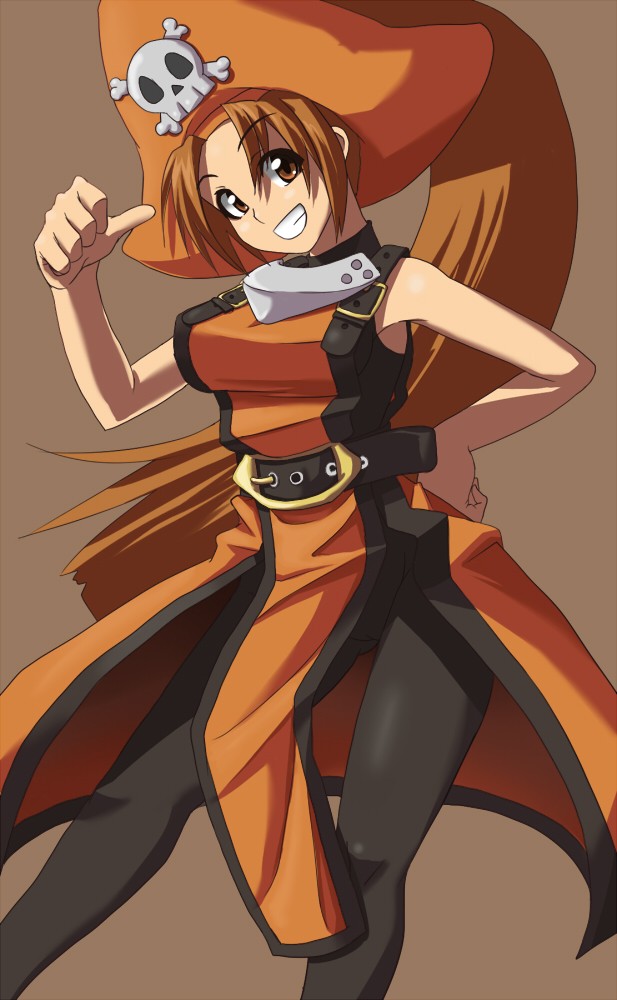 Daphne Doubloon
First Mate of the Beautiful Pirates
☠    ┈┈┈┈┈┈┈┈┈┈┈┈┈┈┈┈┈┈┈┈┈┈┈┈┈┈┈    ☠
Daphne could only stare in awe as the skeleton effortlessly avoided her attack...by splitting in half. This was something that even Daphne Doubloon had never seen before! Shocked at the sudden display, the pirate could only stumble back, trying desperately to get away from the threat that didn't seem possible to stop...and then he had her boobies.

"EEEK! EEK! IT'S A CREEP!"

She shrieked, and from the crowd of cheerleader pirates came synchronised clapping and repetition of Daphne's words- evidently they hadn't gotten the message. The girl kicked and punched at Davey Boy, trying desperately to push the skeleton off of her with her oversized pompoms and cheerleading sneakers. At the actual show of desperation, a group of beautiful pirates squealed and swarmed around Davey Boy and Daphne, so there was now a flurry of small pirate fists attacking the skeleton...or maybe he'd choose to see it as a bunch of boobies coming towards him.
  
┈┈┈┈┈┈┈┈┈┈┈┈┈┈┈┈┈┈
❝
AND five six seven eight- Pirates don't have to lack beauty, now all hands up and pass the booty~!
❞
Page 3 of 3 •
1, 2, 3
Similar topics
---
Permissions in this forum:
You
cannot
reply to topics in this forum