Page 2 of 2 •
1, 2
♕ Raiko Kiryuu ♕
★ The Dragon of Satsugai ★
♦♦♦♦♦♦♦♦♦♦♦♦♦♦♦♦♦♦♦♦♦♦♦♦♦♦♦♦♦♦♦♦♦♦♦♦♦♦♦♦♦♦♦♦♦♦♦♦
"I'm gonna give my everything....................................
........................................Come on get in line with me
Throw your hands up for the fight of the century."
♦♦♦♦♦♦♦♦♦♦♦♦♦♦♦♦♦♦♦♦♦♦♦♦♦♦♦♦♦♦♦♦♦♦♦♦♦♦♦♦♦♦♦♦♦♦♦♦
Raiko tensed a bit as Cao Yun brought up suicide rates in Japan, narrowing her eyes some. She could sense that he was joking to try and offend them - but the subject matter was a highly dishonorable one and something she found rather annoying. She tried to remain calm, however - sighing heavily as the man yelled at Eirin before raising a hand gently as if to signal Eirin to remain silent.
As the man continued to insult them, however, Raiko bristled, his choice of things to demean causing her eyes to narrow. Scum and a pig... She was very quickly losing her temper, and as he insulted her personally it wouldn't have been difficult to see her anger in her stiff body, narrowed eyes, and tight fists. She didn't speak up, though, simply holding herself back as he spoke - but as he outright threatened her country... she closed her eyes. Her body went slack and she almost smiled, looking almost amused by his words. "That's... that's hilarious," she murmured, voice betraying a hint of anger - and as she opened her eyes, it was clear to see she was still furious, but to a point where showing her anger seemed pointless. "See, for a moment there, it sounded as if you believed you had even an inkling of a chance at defeating Japan - which... really, it is quite amusing. You wouldn't have even a fraction of a chance against my soldiers-" She stopped as the man kneeled, staring blankly for a moment. At first, it didn't even seem to register with her - all that would be seen on her face was shock, but it was very quickly replaced by anger.
Before she could respond to his question, Eirin interjected, causing her to stare at him a moment before glaring quietly. True, his defense of her honor pleased her - but she could very well speak for herself and he should know that. She waited until he finished speaking to step forward slowly and carefully, pausing beside where Eirin was standing on the table and looking up at him.
"You. Down. Now. Silence, already... I have a voice of my own and I will use it. Enough of your screaming. You defend me when I tell you to," she snapped coldly, voice showing the amount of anger she was feeling. As soon as she'd scolded Eirin, though, she stepped forward and leveled her gaze on Cao Yun, sweeping her eyes over him as if analyzing him, expression showing disdain.
"Get. Out. You come here, to my home, and you insult me - you insult my rule, my country, and my people... and then propose such a ludicrous thing as marriage? It's sad, really... you don't even know the true name of the one who will send you to your grave... but no matter. My name isn't worthy of being spoken by the likes of you. I command you to leave Japan immediately and never return or, on my family's honor I will kill you without a second glance. Now. Leave. Leave or every person in this room will ensure you're sent back to your father in a teabag."
As she spoke, Raiko's voice stayed the same volume - but it was cold and fierce, filled with anger and disgust at what Cao Yun had said and done. She was angry - but her anger went beyond the point of where she was openly showing it. There was no doubt in her mind that if Cao Yun said one more thing out of line he would be lying on her floor dead in a matter of minutes.
------------------------------------------------------------------
Raiko's Theme - Empire
C-Rank Super Criminal





Posts

: 2039


Points

: 2215


Join date

: 2013-07-18


Age

: 22


Location

: Nope c: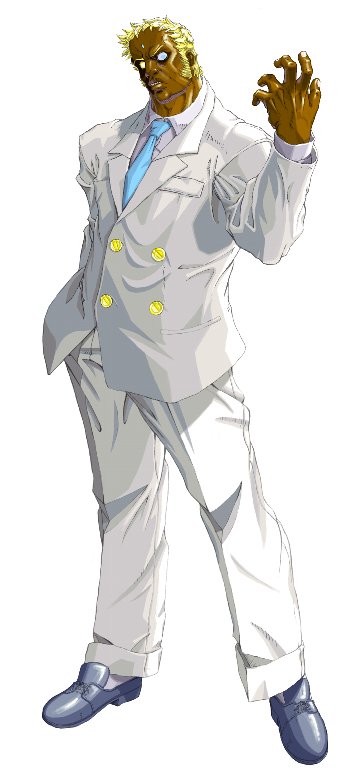 ▬▬▬▬▬▬▬▬▬▬▬▬▬▬▬▬▬▬▬▬▬▬▬▬▬▬▬▬▬▬▬▬▬▬▬▬▬▬▬▬▬▬
Cao Yun just grinned as Eirin inevitably reacted in anger to his proposal "Yeah yeah whatever... when are you gonna stab yourself jappy?" he muttered as he rose his head slightly to look at the man. Besides that small outburst however, he awaited Raiko's response, and when it inevitably came... he laughed. He laughed and laughed before standing up on his two feet "Oh thank god! You have no idea how thankful I am... I mean- I'm actually not really into women... but besides that... I get to kill you all~" he responded to the girl with a calm, kind smile. The king of smile you'd expect from a peaceful, almost introverted man. And then that smile changed into a rather stoic expression, one more befitting of a man of his appearance. He loosened his tie as he stood up straight and looked Raiko in the eye "I will take my leave now... but fret not child, when I return, it will be with an army... once again thank you for this opportunity~" Cao Yun bowed before turning his back on the entire student council... as if daring them to attack him.
▬▬▬▬▬▬▬▬▬▬▬▬▬▬▬▬▬▬▬▬
"Silence! Let yourself experience and be consumed by the beauty of this carnage! Relish in the glory of WAR!!"
Cao Yun's Theme - New World Symphony
Ruler of Newts





Posts

: 7247


Points

: 7895


Join date

: 2012-05-04



❀❀❀ ▸ I CAN BE THERE FOR HER, I CAN BE HER KNIGHT ↘↘
xxxxxxxxxxxxxxwhat they don`t know
xxxxxxxxxxxxxxis your real advantage
xxxxxxxxxxxxxxwhen you live for someone
xxxxxxxxxxxxxxyou`re prepared to die
xxxx▀▀▀▀▀▀▀▀▀▀▀▀▀▀▀▀▀▀▀▀▀▀▀▀▀▀▀▀▀▀▀▀▀▀▀▀▀▀▀▀▀▀▀▀▀▀▀▀▀▀▀▀▀▀▀▀▀▀▀▀▀▀▀▀▀▀▀
EIRIN AKIYAMA
xxxxxxxxxxxxxxxxxxxxxx♛ x and then you do it for her xxxxxxxxxxxxxx
xxxxxxxxxxxxxxxxxxxxxxxxxxxxxx that`s how you know you can win x♛
▬▬▬▬▬▬▬▬▬▬【Student Council Vice President】▬▬▬▬▬▬▬▬▬▬
"I WILL STAB YOU!" Was Eirin`s articulate roar of a response to Cao Yun`s passive reply- he was still beet red and trembling with anger, but despite acting out of turn already, it was instinct for him to wait on Raiko`s order before striking. As she spoke, actually reprimanding him, he loosened- realization sinking in as to what he had done.
He fell silent- and with a positively fierce glare Cao Yun`s way, he hopped off the table and stood right behind Raiko`s side, the sound of his trembling hands working through the steel of his blade as he held it readily.
He seemed to visibly calm as Raiko responded- an almost snide smile crossing his lips at her scalding rejection. That was good. That felt good. He almost wanted to gloat- but he kept his sights aimed at Cao Yun, his sword still brandished as a sword of warning. And then the guy just had to speak again-- and each syllable he pronounced inched Eirin out his pleased state, right back into boiling rage. And then he turned his back.
That puzzled Eirin- but only for a moment. He couldn`t attack this man`s back for besmirching Raiko`s name- as foul as he was, it wasn`t worth risking his honor over. So, without missing a beat- Eirin leaped right back onto the table, darted across it in a blur of white and red, and at first swiped his blade out across Cao Yun`s back- but, at a distance where at most, it`s tip would just hardly scrape across the fabric of his suit. That was clearly not his intention, but instead a distraction as he then whipped his sword up and brought it down in a horizontal swing toward the top of the man`s head. His aim was to cut him in half- every real strike from Eirin was meant to be the last. The seventeen year old swung to kill. "I APOLOGIZE IN ADVANCE FOR THE STAINS, RAIKO-SAMA--!!"
▬▬▬▬▬▬▬▬▬▬▬▬▬▬▬▬▬▬▬▬▬▬▬▬▬▬▬▬▬▬▬▬▬▬▬▬▬▬▬▬▬▬
❝ As Raiko-sama`s impenetrable shield, my loyalty to her is utterly unwavering-- as is my spirit, and my sword! ❞
Eirin`s Theme - Surging Chaos
Champion of Newts





Posts

: 2825


Points

: 3257


Join date

: 2012-05-09



░░▒▒▓▓You  are  your  own  judge  and  jury ▓▓▒▒░░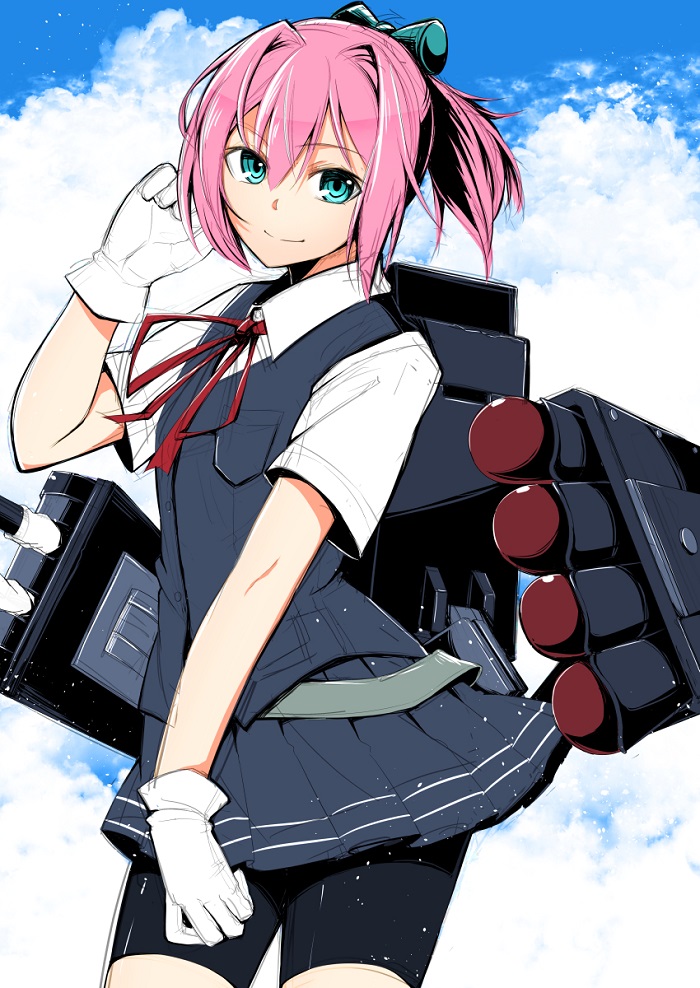 ░░▒▒▓▓The  harshest  audience  one  could  have▓▓▒▒░░
⧱Noriko Saito⧱
⧰
Burst Valkyrie
⧰
⚙-------------------------------------⚙
You grip your weapon firmly. . . . . . .  . . . . . .
. . . . . . . . . . . . . .and yet your fragile heart
still seems to tremble
⚙-------------------------------------⚙
Noriko listened to Raiko's response to Cao Yun, knowing that she could always count on their president to give a good answer--and a good answer was definitely what Raiko gave. Cao Yun's response to the good answer, though...was unexpected. Her eyebrows raised and she shifted a bit uncomfortably in her chair, almost standing up--but then suddenly, Eirin darted forward, moving in to attack Cao Yun. The fact that the blonde was keeping his back open like that...it couldn't be coincidence. He knew something like this would happen--he'd been provoking them for a reason, and Noriko didn't trust this.
"E-Eirin-kun, wait--!"
⚙--------------------------------------------------------------------------------------------⚙
Eyes Full of Wonder - Cyberbird
Rookie Hero





Posts

: 6518


Points

: 7317


Join date

: 2013-04-29


Age

: 25


Location

: Maryland, U.S.A.



Page 2 of 2 •
1, 2
---
Permissions in this forum:
You
cannot
reply to topics in this forum