Page 2 of 2 •
1, 2
♤    ┈┈┈┈┈┈┈┈┈┈┈┈┈┈┈┈┈┈┈┈┈┈┈┈┈┈┈    ♧
Stegs slammed on the brakes when she saw the alien moving out of the way and the truck heading straight for Old Man Washington. This was gonna be a problem and shit was just letting out more long streams of curses when, right before the impact, she was blinded by a bright light. Her truck was floating and she was shocked for about half a second before realizing that she was being abducted.

"Oy! Ya's can take dis guy's 'mingos, but not mah truck!"

She growled, flooring the accelerator to try and speed out of the floating beam thing. It wasn't working. The gator girl stuck her head out of the window, calling to Washington.

"Ol' man! A lil' help here?!"
  
┈┈┈┈┈┈┈┈┈┈┈┈┈┈┈┈┈┈
❝
It's cause I got a tail ennit?!
❞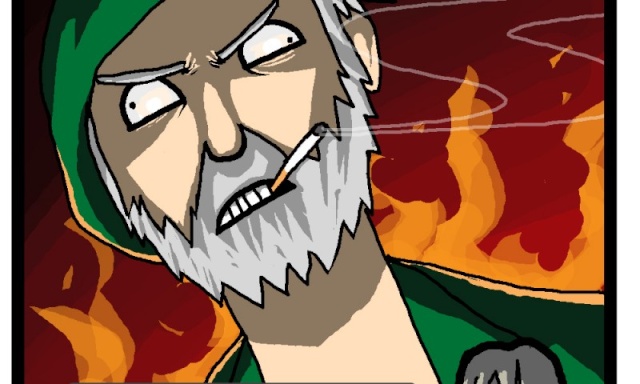 ▄▀▄▀▄▀▄▀▄▀▄▀▄▀▄▀▄▀▄▀▄▀▄▀▄▀▄▀▄▀▄▀▄▀▄▀▄▀▄▀▄▀▄▀▄▀▄▀▄▀▄▀▄▀▄▀▄▀▄▀▄▀▄▀▄
Old Man Washington was too focused on screaming at the UFO to bother helping Stegs
"GIMME MAH MINGOS!!"
he yelled swinging his fist up to the thing. Eventually the trail of light came to an end, and neither of them were in the sky anymore. Washington, Stegs, and the truck would find themselves in some sort of damp armory. And the alien? It was nowhere to be seen. It either got teleported to a different room or ran off before either had the chance to see it. Washington looked around, he had suddenly mellowed out quite a bit to look around, he was on guard and ready to shoot anything at a moment's notice
"Eet smells... wrong hea... no... NO... mah mingos ain't hea..."
he muttered as he began to look around the armory. What the old man had missed was that there was a rather large security console with several holograms all recording different places on the ship. There was one in particular that was particularly worrying. It must have been in another armory or something, but there were hundreds of aliens gathered in one place, like an army assembling for an invasion.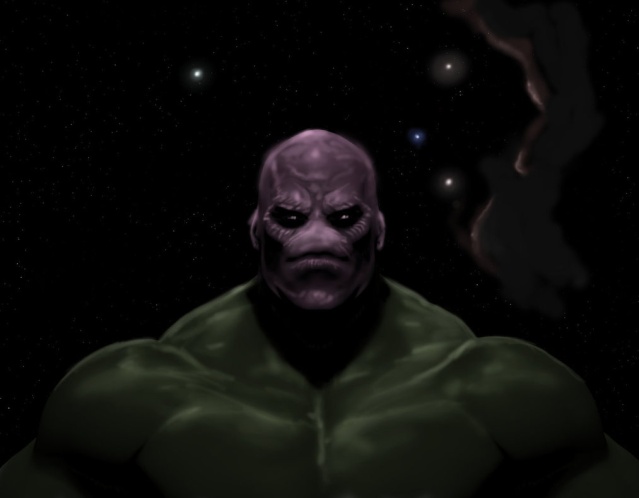 ▄▀▄▀▄▀▄▀▄▀▄▀▄▀▄▀▄▀▄▀▄▀▄▀▄▀▄▀▄▀▄▀▄▀▄▀▄▀▄▀▄▀▄▀▄▀▄▀▄▀▄▀▄▀▄▀▄▀▄▀▄▀▄▀▄
"Where me FLAHmingos yah son uffa gunz!!!"
Sarge's Theme - Swamp Gas
Ruler of Newts





Posts

: 7247


Points

: 7895


Join date

: 2012-05-04



♤    ┈┈┈┈┈┈┈┈┈┈┈┈┈┈┈┈┈┈┈┈┈┈┈┈┈┈┈    ♧
Stegs attempted to throw stuff at Washington as he promptly ig ored her cries for help, but the stuff she threw was also caught in the light. Eventually they were just in the armory, and the foot that Stegs had kept on the gas pedal was still there, so the truck jolted forwards, effectively crashing into an armored wall.

"Bloodeh 'ell-!"

She threw herself out of the truck, STRUGGLING to pick herself up and grabbing onto the console to help her up, ignoring Washington's unhappy mumbling. That's around the time she saw the holograms, and they didn't look good.

"'Oleh feck, ol' man! 'Ts a feckn'vasion!"
  
┈┈┈┈┈┈┈┈┈┈┈┈┈┈┈┈┈┈
❝
It's cause I got a tail ennit?!
❞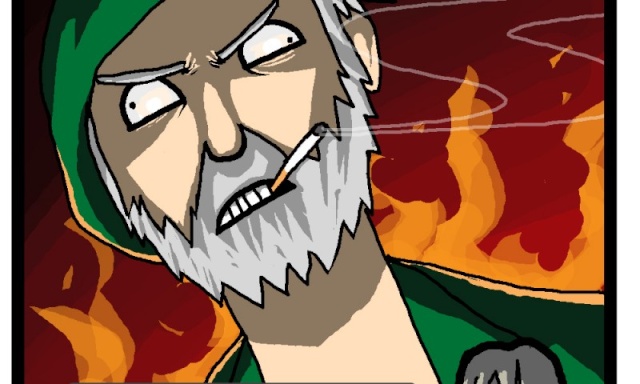 ▄▀▄▀▄▀▄▀▄▀▄▀▄▀▄▀▄▀▄▀▄▀▄▀▄▀▄▀▄▀▄▀▄▀▄▀▄▀▄▀▄▀▄▀▄▀▄▀▄▀▄▀▄▀▄▀▄▀▄▀▄▀▄▀▄
Old Man Washington was busy moving through the contents of a crate when Stegs was calling out to them
"Damn dirtah cheese crakachas!"
you could hear the sound of electricity coming from it, before the man ran over to Steg's truck, strapping ROCKETS TO IT. He really didn't seem to care about the alien invasion... on the other hand he was so pissed off he seemed intent to destroy everything anyways. This was made apparent when he pulled out a large device from the very same crate and just went up and blew a hole in the ship's walls with it. This gave them a perfect opening to... drive the truck out the UFO high up in the air like a fucking lunatic. Old Man Washington then got in the drivers seat of the truck and tried to start it up
"DIS WHOLE SHINDIG ES ABOUT TAH BLOW GIT OUT!"
he screamed as he revved the truck's engine. Suddenly the crate exploded and the entire UFO seemed to go red, alarms were blasting and the ship was spiraling down into the city.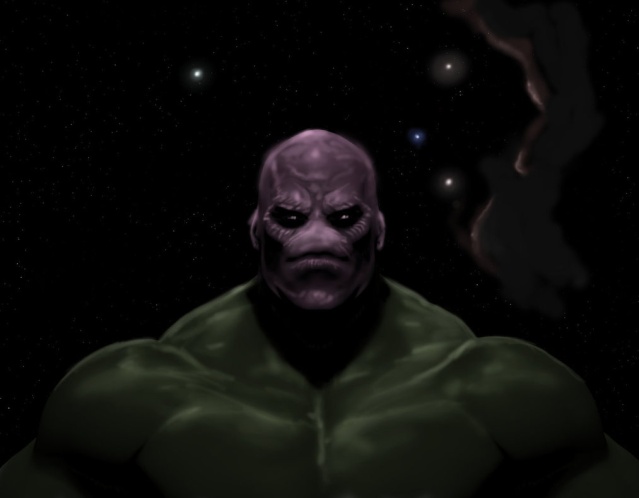 ▄▀▄▀▄▀▄▀▄▀▄▀▄▀▄▀▄▀▄▀▄▀▄▀▄▀▄▀▄▀▄▀▄▀▄▀▄▀▄▀▄▀▄▀▄▀▄▀▄▀▄▀▄▀▄▀▄▀▄▀▄▀▄▀▄
"Where me FLAHmingos yah son uffa gunz!!!"
Sarge's Theme - Swamp Gas
Ruler of Newts





Posts

: 7247


Points

: 7895


Join date

: 2012-05-04



♤    ┈┈┈┈┈┈┈┈┈┈┈┈┈┈┈┈┈┈┈┈┈┈┈┈┈┈┈    ♧
Stegs was trying to coax Washington into a hiding spot as she looked at the ominous holograms worriedly. She looked away for aoment to check on Washington, only to see him trying to strap rockets to her truck.

"Ol' man, I'm gittin' reaaal tired 'a yo' shit!"

She growled, trying to get him AWAY from her beloved truck...only to feel herself propelled forwards by the other explosions. Shit was going down and they needed to get out of there.

"Outta de driv'r's seat! Dis 'here's ma bab' gir'!"

The dino girl pushed Washington to the passenger's seat and stepped on it, effectively propelling them out of the crashing UFO so that they were now falling through the air. Nothing bad could come of this.

"Ya bes' be prayin' ta yo' 'mingos'd we get ta Earf'n one piece!"
  
┈┈┈┈┈┈┈┈┈┈┈┈┈┈┈┈┈┈
❝
It's cause I got a tail ennit?!
❞
Page 2 of 2 •
1, 2
---
Permissions in this forum:
You
cannot
reply to topics in this forum