Sol was already at the risk of war with Optimus starting to make a move, and the rebels were getting restless. The Beast of the Southern Lands was also making a move, creating an all out war with everyone from all sides.
Meanwhile, the demon masters are plotting to take over Sol admist the chaos, and need the help of everyone they can mind. This including a rogue demon mercenary, with a fantastic reputation. However it seems they're too late, for he's got a new master already.
Who happens to be a derp Merfolk from a underwater city in Touhou.
Another HE RP between Desty and Emu
Character Tracker
Desty
- Oona
- Xephos Trava
- Nestor Hainswroth
Emu
- Kenta Hamasaki
- Bylethe
More to come possibly.
Champion of Newts





Posts

: 5600


Points

: 6187


Join date

: 2012-05-05


Age

: 28


Location

: At a place



xxxx▀▀▀▀▀▀▀▀▀▀▀▀▀▀▀▀▀▀▀▀▀▀▀▀▀▀▀▀▀▀▀▀▀▀▀▀▀▀▀▀▀▀▀▀▀▀▀▀▀▀▀▀▀▀▀▀▀▀▀▀▀▀▀▀▀▀▀
xxxxxxxxxxxxxxxxxxxxxx★ x send us a blindfold xxxxxxxxxxxxxx
xxxxxxxxxxxxxxxxxxxxxxxxxxxxxx send us a blade x★
▬▬▬▬▬▬▬▬▬▬【Masterless Sword Demon】▬▬▬▬▬▬▬▬▬▬
The Overlord was everything to him.
The Overlord was more than a master-- he was Izayoi`s existence, his purpose at it`s deepest core. He was an extension of his leader`s will- he was nothing, nothing but a tool- and he had been for the hundreds of years he had existed in the Netherworld. He wasn`t happy, but happiness wasn`t a factor in his life. He was useful to his liege.
That was what mattered. The Overlord made him feel like he mattered. He changed the way he looked at the world around him and inspired him, and the heartfelt devotion he had for The Overlord only made him better as a warrior. For a while, he was happy.
But then, just like that- The Overlord was gone. Very briefly, Kenta was forced to face an existence without a master- and it was bleak. He didn`t like having to face what an empty life he let without an owner- but, soon, a new leader was yanked forward into his king`s throne, someone of apparent far-off lineage- someone who had the right. Like a tool, Kenta was passed from the late Overlord to the next, and continued to serve as their right hand and sole guardian the same as he had the last Overlord. With that- he was back to his old mindset. He was a tool, he was nothing- and he obediently followed the orders of his new leader because he was sure he didn`t have the right to do otherwise anymore. He had never questioned a thing in his entire existence- but for the first time, he began to, as he looked out from the Overlord`s castle and into their place of reign. The Netherworld was... chaotic, more than usual- with their true leader gone and their new leader`s mind clouded with war and ideas of vengeance, they were directionless. It took a lot to inspire emotion inside the demon, but when it came to the sanctity of his realm, and the legacy of his beloved late master- he couldn`t help it. But his job was such- he served the Overlord. So, when the new Overlord ordered he enter Sol to begin reaping the fruit of the chaos above them- he did as he was ordered.
The air of Sol was... better. Thinner, lighter- more whimsical, in a way, despite the fact that Sol was plagued with the fire of war that burned even more furiously than the chaos that the Netherworld was ensnared in. He glanced down curiously at the sound of a leaf crunching underneath his boot as he traversed through a dimly lit forest- he supposed this was what the people of Sol called night time. Before his blade, Izayoi, had entered his life and took it over, dragging him down to the pits of the Netherworld with it-- Kenta had been a man from Sol. But, now- this place meant nothing to him. He didn`t remember a thing, and as far as he cared- he didn`t have to. Memories didn`t serve any use when it came to serving. He only needed the present. "..." He came to an abrupt stop in his wandering, hand flying to the handle of his blade at the hint of sound around him- he looked around quickly in a fighting stance, ready to strike what he assumed to be an assailant- but stopped as he observed the source of the sound, a deer bowing it`s head to drink water out from the lake directly behind him. Slowly and cautiously, Kenta relaxed, removing his hand from his blade as he turned and kneeled beside the water, staring down at the stream with genuine interest... they didn`t have anything like this in the Netherworld- it was alien, but... peaceful somehow...? If he had known Sol had things that looked like this, perhaps he would have come much more willingly. He dipped a gloved hand into the water curiously, staring at his now drenched hand in confusion... and while he became fully absorbed in his new discovery- another sword was stabbed directly into his back.
This was where his human vessel came into play- Kenta choked on a bit of blood that dribbled down his lip, staring with wide eyes down at the tip of a crimson soaked blade that jutted out the front of his chest in shock. Behind him sounded a throaty chuckle as the attacker brutally pulled the sword out of him in one movement, blood spraying out onto the forest grass and into the lake in front of him. The deer from earlier fled in terror at the sound of steel ripping through skin- and Kenta grunted as another man kicked him from the side and onto the ground. Through his blurring vision, he could make out roughly four large men towering over him- rebels, if we was certain, likely who had heard of the Netherworld`s interest in Sol. They appeared to be just regular humans... if they hadn`t snuck up on him, he was sure he`d have more of a fighting chance-- but now was really on the time to delve into self loathing. He futilely reached for the sword on his waist, only for another man to stomp down on his wrist, igniting a loud cracking sound from the bone. Kenta bit down on a yelp, watching helplessly as his sword was wrenched away from him and then thrown into a nearby bush- and that... was not good. With Izayoi seperated from it`s vessel, Kenta could very quickly feel his consciousness fading, energy flowing out of him almost as rapidly as the blood- and with his assailants just above him... he was genuinely frightened- was he going to die here...? If it weren`t for this fleshy and weak mortal coil, maybe he wouldn`t- maybe if he was as strong as the Overlord, this wouldn`t be happening- what would the Overlord say if he saw him now...?  
▬▬▬▬▬▬▬▬▬▬▬▬▬▬▬▬▬▬▬▬▬▬▬▬▬▬▬▬▬▬▬▬▬▬▬▬▬▬▬▬▬▬
❝ ... ❞
Kenta`s Theme - Izayoi
Champion of Newts





Posts

: 2825


Points

: 3257


Join date

: 2012-05-09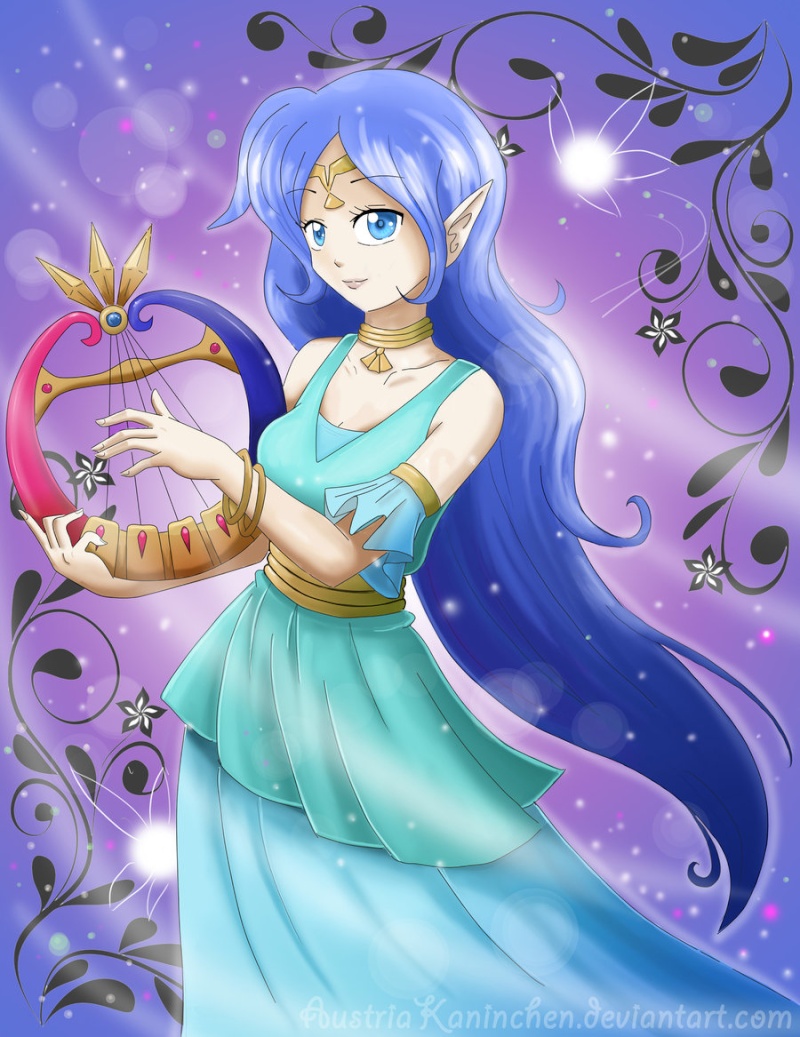 ⚊⚊⚊⚊⚊⚊⚊⚊⚊⚊⚊⚊⚊⚊⚊⚊⚊⚊⚊⚊⚊⚊⚊⚊⚊⚊⚊⚊⚊⚊⚊⚊⚊⚊⚊⚊⚊⚊⚊⚊⚊⚊⚊⚊⚊⚊⚊⚊⚊⚊⚊⚊⚊⚊⚊⚊⚊⚊⚊⚊⚊⚊⚊⚊⚊⚊⚊
" I f     t h e r e      i s      o n e        t h i n g     t h a t     h a v e     l e a r n e d "
Oona
Mermaid Healer
Oonas Theme: The Lums Dream
" I t  ' s       t h e     w o r l d       d e s e r v e s       a        s e c o n d      c h a n e !  "
⚊⚊⚊⚊⚊⚊⚊⚊⚊⚊⚊⚊⚊⚊⚊⚊⚊⚊⚊⚊⚊⚊⚊⚊⚊⚊⚊⚊⚊⚊⚊⚊⚊⚊⚊⚊⚊⚊⚊⚊⚊⚊⚊⚊⚊⚊⚊⚊⚊⚊⚊⚊⚊⚊⚊⚊⚊⚊⚊⚊⚊⚊⚊⚊⚊⚊⚊⚊
☲☲☲☲☲☲☲☲☲☲☲☲☲☲☲☲☲☲☲☲☲☲☲☲☲☲☲☲☲☲☲☲☲☲☲☲☲☲☲☲☲☲☲☲☲
Now, the forest was a very cruel place at night. People were always in the forest waiting to pounce, to attack and maim. This night was not a exception. However, someone was watching. From behind a tree, a blue haired woman was watching the scene, horrified. She knew she needed to help, but...it was...scary. She shook her head, and put out her hands. She drew water from the nearby river, and swung it at the people surrounding the red haired man. One puddle of hair attached itself to the mans head...going to suffocate him. She then started to sing a song, the energies from the song going to Kenta, going to his wounds and easing the pain. The woman saw the sword and ran to get it, still singing and making sure to keep to the trees, staying quiet. She reached the sword, and held it, wanting to get it back to the man.
"I...I have to try..."
She stopped singing and dashed toward Kenta, only to trip on herself and the sword fell in the shallow part of the river bank, poking out of the water. The men soon looked at her, figuring she was a threat now, and started to approach, giving some...offish looks. The woman looked horrified, holding her harp tightly as the man came toward her.
☲☲☲☲☲☲☲☲☲☲☲☲☲☲☲☲☲☲☲☲☲☲☲☲☲☲☲☲☲☲☲☲☲☲☲☲☲☲☲☲☲☲☲☲☲
Champion of Newts





Posts

: 5600


Points

: 6187


Join date

: 2012-05-05


Age

: 28


Location

: At a place



---
Permissions in this forum:
You
cannot
reply to topics in this forum