Page 3 of 3 •
1, 2, 3
Mr Nankis
════════════════════════════════════════    
Mr Nankis had hoped that, as he had quite literally just come back from the dead, Schizo would have already gotten off his back. ALAS that wasn't a thing, and his first sight upon returning to the world of the living was that alien's ugly face. Not the best thing to wake up to. Another thing he wasn't too happy about: the bug-guy forcing him to drop the nearly-overloaded laser gun he had planned to him the guy up with. As Schizophora went on his speech about how inferior humans were and how he was going to kill Nankis, the agent just sort of stared at him insolently.

"Eat my dick."

Were the long-awaited last words of the human as he took the moment that the alien wasted by actually asking about his last words to roll under his legs and sort of kick his back with all the renewed strength he could muster. The image of Lord Schizophora's many eyes burning into Nankis' soul was now a permanent image in the agent's head, so he felt the need to add as he kicked.

"Get your genocidal ass OFF of my planet! And take your ugly face too- like what the fuck is going on with your eyes right now? I don't even- JUST, ALIENS, UGH-"

════════════════════════════════════════    
❝ Wednesday you have to just stop- ❞
Amnchee





Posts

: 2785


Points

: 10531


Join date

: 2013-04-30


Location

: Under your bed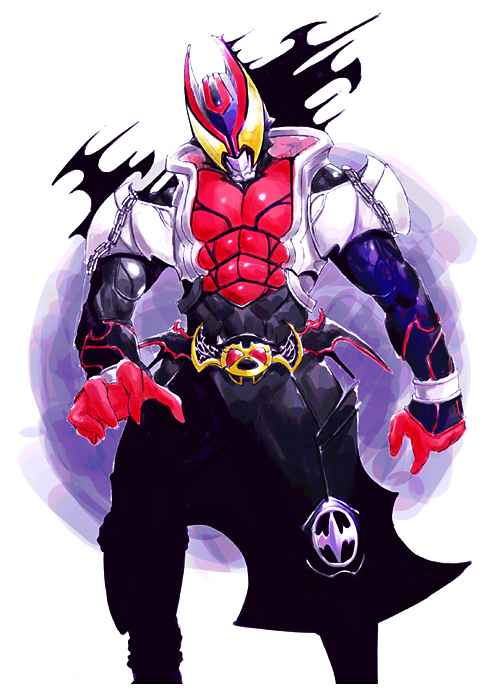 ▄▀▄▀▄▀▄▀▄▀▄▀▄▀▄▀▄▀▄▀▄▀▄▀▄▀▄▀▄▀▄▀▄▀▄▀▄▀▄▀▄▀▄▀▄▀▄▀▄▀▄▀▄▀▄▀▄▀▄▀▄▀▄▀▄
Schizophora twisted his head to the side in confusion at Nankis' last words "What... what is a... "dick"?" he asked before Nankis promptly rolled under him and out of his grasp. Though Schizophora still lacked the knowledge of what a "dick" was or why he must eat it, he was more so focused on the fact that Nankis was alive "ANNOYING PEST! I'LL EAT YOUR FACE!" he yelled before being kicked. Nankis' kick managed to literally just stumble the guy a bit... and that seemed more so to be due to a lack of balance than a sudden burst of energy. Now EVEN MORE PISSED off than usual, Lord Schizophora slowly turned to face Nankis' face to face... except the alien was clearly much taller. Being a would-be world conqueror naturally made you tall apparently. And then the long glare began... the alien did nothing but just GLARE. That was PROBABLY not a good sign. And then it happens: MORE GIANT ANTS. A horde of them started to fill out the street, surrounding Nankis and Schizophora. He was now surrounded by a horde of giant insects and a super powerful and apparently magic alien one.
"I believe it's... bzzzzzt... over?" the sorcerer taunted the human "You're even worse than a hairless monkey, you're PATHETIC! You do not deserve to be killed off by me! Which is why I'm going to have my insects tear you limb from limb and then have their queen LAY HER EGGS IN YOU! HOW ABOUT THAT FOR A DEATH, HUH!? BITCH-" apparently his species did not know the word "dick" but "bitch" was well within their vocabulary. Either way, Lord Schizophora was laughing now, Nankis was fucked, and GIANT ANTS were there. All seemed lost...
But then! In the blink of an eye, it rained LASERS down upon the horde of ants, each and every was shot and exploded. Their guts were sent flying across the street, and a shadow loomed over New Gotham. It was a spaceship, and not just any spaceship, it was an EDF spaceship! One could see thousands of soldiers donning bright colors flying into the city on jetpacks. Thousands upon thousands of voices in the city began to chant "EDF! EDF! EDF!" as the soldiers began to fly in and massacre the ants in no time with their advanced weaponry. They were like real life superheroes! And their presence brought about silent fear from even Lord Schizophora! "WHAT!? IMPOSSIBLE!" the evil alien sorcerer yelled, slowly backing away from the sight of hundreds of soldiers flying straight towards him. Three of them landed right there on that street "STOP RIGHT THERE!" one of them yelled in a heroic voice. To which Lord Schizophora literally began to just fly away from them shaking his fist like a freaking Saturday morning cartoon villain "DAMN YOU EDF! THIS ISN'T OVER! WE WILL MEET AGAIN!" he yelled as he flew away, despite many of them shooting at the sorcerer, his shield protected him. Nonetheless, even if Schizophora ran away, the city was saved again! THANKS TO THE EDF!
Also Nankis was kinda there, kinda. Nobody cared.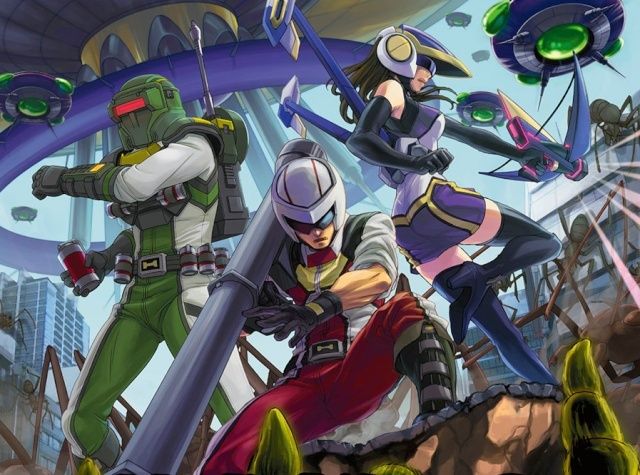 ▄▀▄▀▄▀▄▀▄▀▄▀▄▀▄▀▄▀▄▀▄▀▄▀▄▀▄▀▄▀▄▀▄▀▄▀▄▀▄▀▄▀▄▀▄▀▄▀▄▀▄▀▄▀▄▀▄▀▄▀▄▀▄▀▄
"I'm sick and tired of the human race!"
Lord Schizophora's Theme - Flight of the Bumblebee (Remix)
Ruler of Newts





Posts

: 7247


Points

: 7895


Join date

: 2012-05-04



Mr Nankis
════════════════════════════════════════    
Mr Nankis snickered as Schizophora didn't know what dick was...cause that was funny. The grin was quickly wiped off his face though, as his attack did virtually nothing to the alien- it was clear that he was up against something that he wasn't going to be able to beat.

"YOU COULD AT LEAST BUY ME DIN-"

No, he couldn't keep that going because the horde of giant ants was back, and he had to focus on trying to climb up the wreckage of the bus he had been hiding behind before, hopefully getting to higher ground and not getting eaten. Schizo's hateful monologue, filled with vocabulary that he had not expected from the insect-like alien, didn't help put Nankis' mood up, but still, with his last laser gun, he tried desperately to shoot down the giant ants. He wasn't succeeding...but then the EDF came in.
Nankis was coated in giant ant remains as the lasers rained down on the oversized insects, and he stood, staring almost resentfully, at the army that came in and was cheered on. How come he hadn't gotten any cheers?! It was him and Wednesday that had destroyed the first wave of ants! And now even Schizophora was running away, which was a relief for Nankis, but also an insult- if the EDF could make this villain run away so cartoonishly, then so could he! Basically Nankis was frustrated.

"It was only so easy cause I wore him down for them... Took their sweet time getting here too.."

════════════════════════════════════════    
❝ Wednesday you have to just stop- ❞
Amnchee





Posts

: 2785


Points

: 10531


Join date

: 2013-04-30


Location

: Under your bed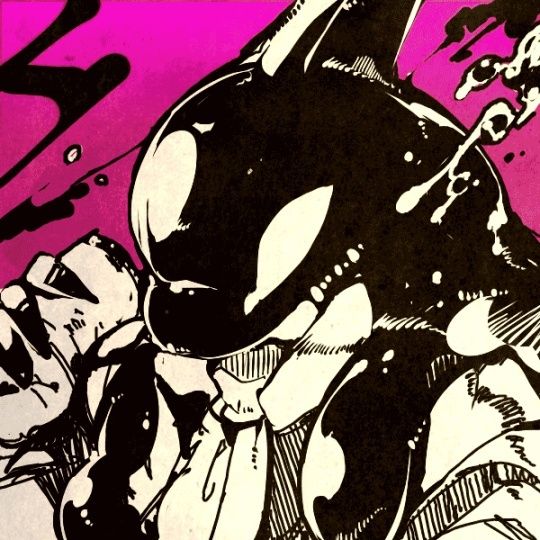 ▄▀▄▀▄▀▄▀▄▀▄▀▄▀▄▀▄▀▄▀▄▀▄▀▄▀▄▀▄▀▄▀▄▀▄▀▄▀▄▀▄▀▄▀▄▀▄▀▄▀▄▀▄▀▄▀▄▀▄▀▄▀▄▀▄
As EDF soldiers spread out across the city's streets to patrol for any remaining giant ants, Wednesday was finally getting up from the crater he was crushed into 
"Uuuuuggghhh..."
well this was an eventful day. Crawling out of his crater, the Orcinian called out to his partner
"Nankis-Dono! Are you alive?"
he asked as he finally managed to crawl out of said crater and flop onto the cold pavement. That was definitely not an improvement from the crater. Struggling to get up on his feet, Wednesday gave the man a thumbs up
"What... what a day- we are winners yeah?"
Wednesday used a street lamp as a crutch to keep himself standing while he watched the EDF fly in en masse with a vengeance. The people of this world seemed to revere them as heroes, Wednesday couldn't deny they certainly looked the part right now. They were certainly ruthless, literally burning away anything that was left of the ant invasion to the point where the only remnants of their existence was the damage done to the city.
"I am going to go to the home-"
he muttered in a tired voice as he began to limp towards where he parked his car. Hopefully that didn't blow up too.
And thus concludes Nankis' and Wednesday's first day of work.
▄▀▄▀▄▀▄▀▄▀▄▀▄▀▄▀▄▀▄▀▄▀▄▀▄▀▄▀▄▀▄▀▄▀▄▀▄▀▄▀▄▀▄▀▄▀▄▀▄▀▄▀▄▀▄▀▄▀▄▀▄▀▄▀▄
"WATAH! You are nothing before my Fishman Karate!"
Wednesday's Theme - Aggression & Victory
Ruler of Newts





Posts

: 7247


Points

: 7895


Join date

: 2012-05-04



Page 3 of 3 •
1, 2, 3
Similar topics
---
Permissions in this forum:
You
cannot
reply to topics in this forum