Page 6 of 6 •
1, 2, 3, 4, 5, 6
♡♡♡ ▸ YOU CALL ME INSATIABLE, AND I CAN`T DENY ↘↘
xxxxxxxxxxxxxxon the hunt for the irreplaceable
xxxxxxxxxxxxxximpossible to find
xxxxxxxxxxxxxxshould i settle for less?
xxxxxxxxxxxxxxyou`re good but i want the best
xxxx▀▀▀▀▀▀▀▀▀▀▀▀▀▀▀▀▀▀▀▀▀▀▀▀▀▀▀▀▀▀▀▀▀▀▀▀▀▀▀▀▀▀▀▀▀▀▀▀▀▀▀▀▀▀▀▀▀▀▀▀▀▀▀▀▀▀▀
xxxxxxxxxxxxxxxxxxxxxx♡ x i want you along with the rest xxxxxxxxxxxxxx
xxxxxxxxxxxxxxxxxxxxxxxxxxxxxx i want the world with no consequences x♡
▬▬▬▬▬▬▬▬▬▬【Black Widow】▬▬▬▬▬▬▬▬▬▬
Jolyne had sort of awkwardly stared at Bunny for a bit, wearing the same smile she had been wearing all along. "Youuu... clearly don`t." She`d seen Bunny touch Jackal-- who had way more issues with being touched than Lukas, and Jolyne herself-- plenty of times, despite him expressly telling her not to. BUT ANYWAY-- Lukas` cute stuttering was fun to focus on. Jolyne watched, amused as he struggled for words-- but before she could chill any more with him, Jackal approached them, and the pinkette slouched back with a groan. She was having fun not being productive... but, she had actually had quite a part in the plan, so she quickly picked herself up, nodding to Jackal and twirling a strand of vibrant hair around her fingertip. "Yeah, yeah- alright." She lurched up onto her feet, her heels landing on the ground with a 'clang' as she stretched her arms over her head. Jolyne didn`t do the showing the right emotions at the right time thing-- but in truth, while she was anxious about her part of the plan, she was very happy to be not going to Nowhere. No one but her own faction knew about what had happened five years ago- and her informants had already let her know long ago who exactly the officers of Nowhere were. The last thing she needed was a gang of Paladin`s lapdogs jumping at her throat...
"Alright-- well..." Her gaze lingered on Lukas and Jackal- she couldn`t tell with either of them, but she assumed they`d enjoy going over there... "Who needs the Church, amirite? We`re fine. Good luck." She seemed much more dismissive and concise than usual- and with a wave to Lukas and a pat on Jackal`s shoulder, she walked by the two, heading over the opposing couch-- where Rook, Willow, Jack, and Timothy were. "YO, CRUDSUCKERS. ZIP UP YER PANTS AND STAND. WE`RE GOING SHOPPING. AND BY SHOPPING I MEAN DEFINITELY NOT MARCHING TO OUR DEATHS OVER AT SIN CITY..."     
▬▬▬▬▬▬▬▬▬▬▬▬▬▬▬▬▬▬▬▬▬▬▬▬▬▬▬▬▬▬▬▬▬▬▬▬▬▬▬▬▬▬
❝ No need to be scared! ...Or alive. ❞
Jolyne`s Theme - Fly Away Now
Champion of Newts





Posts

: 2825


Points

: 3257


Join date

: 2012-05-09



Top Of The Head, I'm On The Set
Do The Impossible, Don't You Wanna Bet?
Cuz, Alot Of Things Changed, We Be Waiting In Vain
If You Wanna Get By, No Pain No Gain
【J】【a】【c】【k】【a】【l】
✿◄███▓▒░░❤●▬▬▬▬▬▬▬▬๑[̲̅ə̲̅٨̲̅٥̲̅٦̲̅]๑▬▬▬▬▬▬▬▬▬●❤░░▒▓███►✿
Jackal gave Jolyne a nod "The Vegas Strip, alright? That's where everyone's meeting... coordinate the fools..." because god knows, The Ministry, Blood Brothers, and some Assassins definitely weren't going to do that themselves. The blonde trusted Jolyne with the job however, and looked over to Lukas as he seemed to finish up what he needed to do "You look ready..." the blonde spoke, his smile slowly growing as he let out a light creepy laugh. He hadn't seen Jo and Ryder in years, it would be nice seeing them again. Well... seeing them in person instead of cameras. Spying on people just wasn't the same as social interaction, as strange as social interaction was. The blonde gave a thumb up to Lukas before motioning for him to follow "It'll mean goodbye soon, but don't worry... you'll see us again real soon~" unfortunately, it wouldn't be under the best of circumstances. He intended to get NOWHERE involved in Sin City as well after all. The Zombie Princess and Smile would then leave Meanwhile, you could hear the Pimp Mobile Gokart's engine in the distance as they zoomed off.
(EXIT JACKAL AND LUKAS)
✿◄███▓▒░░❤●▬▬▬▬▬▬▬▬▬▬▬▬▬▬▬▬๑[̲̅ə̲̅٨̲̅٥̲̅٦̲̅]๑▬▬▬▬▬▬▬▬▬▬▬▬▬▬▬▬▬●❤░░▒▓███►✿
【S】【w】【a】【g】【g】【e】【r】
"♪♪ Ī ѠΛS ß♡ŔИ Λ Ṗ♡♡Ŕ ƇĿ♡ИƐ ƇĤĪĿD~!♪♪"
Jackal's Theme - Be Pimpin'!
Ruler of Newts





Posts

: 7247


Points

: 7895


Join date

: 2012-05-04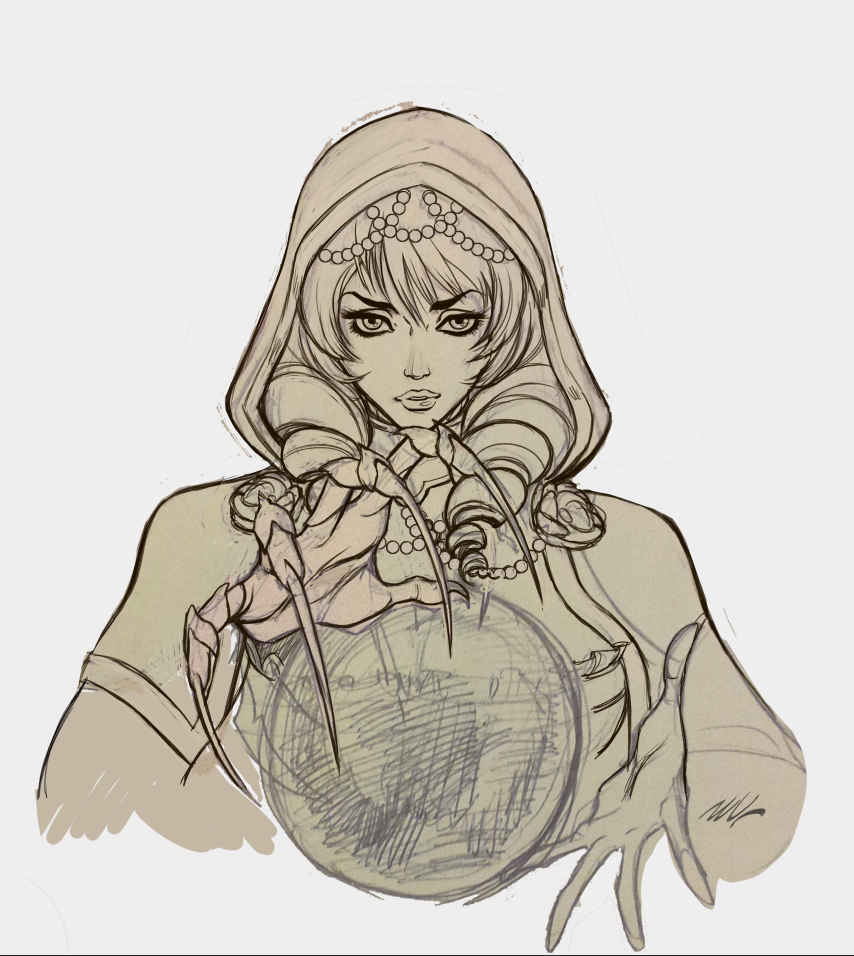 Jack
The Tainted Doctor
Jack gave Mia a cursory glance as the girl seemed to process what had been said to her and wisely backed away from the emu. Diddle glared at the girl, following the brunettes movements with her eyes. She ran a hand through the birds feathers.
She turned her focus back to Rook as the hacker addressed her query. She quirked a shaded smile at the hackers lament at the lack of naked male models. Something which Timmy soon set to work remedying. Her smile growing more lopsided at the sight. The boys bluntness could make for very amusing situations at times.
Her expression remaining unchanged as Willow positioned herself on Rooke's lap, seeming quite at home in her current seat. Though Jack's gaze did look over the hacker, following his gaze and noting where it happened to fall.
She turned from the boy as Jolyne's heels becoming louder the closer the woman became to them. Jack looked at the woman as she spoke, noting the change in the woman's language. Well, this seemed like it had the possibility to be quite interesting if it had Jolyne acting less than her usual self. Jack stood, giving Diddle the signal to stay behind and guard their base as she did so.     
Well, it seems we're going then. I'm quite ready. It would be a shame to miss the show with so many performers present after all.
Jack half spoke to herself at first. For a moment, her smile taking on a tinge of darkness at the thought of what was to come.
Jack's Theme-Lilium
D-Rank Super Criminal





Posts

: 1897


Points

: 2100


Join date

: 2013-09-17


Age

: 25


Location

: The Nether and occasionally Wonderland



|-----B----L----I----N----D-----|
Timmy took notice of Rook noticing him, and a smile grew across his face Cock-Block-Willow showed up, killing his boner a bit, but he didnt mind much. However, before he could continue to strip, Jolyne popped up and was actually talking to them. Timmy zipped up his pants that he started to unzip, and he did his belt, with a sigh.
"How come my main boss is off with his new play things and she's the one paying attention to us. Hey, Jug- Jolyne, can I work primarily under you? My boss is LITERALLY gay for what's his face and boobs #2"
He was a bit annoyed that he was off with those two so much, but after awhile, he just brushed it off. When he heard SinCity, Timmy smiled widely and chuckled.
"Sin City? How fun~ Let's go!!"
He exclaimed joyfully
☣-------------------------------------------------------------------------------------☣
❝It is a dangerous world out there... Anything could happen...❞
☣-------------------------------------------------------------------------------------☣
-- Psycho - Puddle of Mudd --
Newt Overlord





Posts

: 404


Points

: 432


Join date

: 2015-01-07



☠ Willow Sinclair ☠
★ Cyanide Stiletto ★
♦♦♦♦♦♦♦♦♦♦♦♦♦♦♦♦♦♦♦♦♦♦♦♦♦♦♦♦♦♦♦♦♦♦♦♦♦♦♦♦♦♦♦♦♦♦♦♦
"I'm your dream girl, this is real love....................................
...................................But you know what they say about me
That girl is a problem."
♦♦♦♦♦♦♦♦♦♦♦♦♦♦♦♦♦♦♦♦♦♦♦♦♦♦♦♦♦♦♦♦♦♦♦♦♦♦♦♦♦♦♦♦♦♦♦♦
Willow hummed as she reclined against Rook, sitting there a moment before slowly getting up, giving the other a soft look that showed she had noticed something - before she looked to Timmy, giggling as she glanced over him. She seemed amused, or pleased, at least, about something she had seen - but before anything more could happen, Jolyne had walked over and begun to speak. Almost immediately, Willow slipped over and flung her arms around her shoulders, clinging to her silently as she explained things to them before giggling. "We're not gonna die, silly-" she murmured, smiling warmly at Jolyne before hugging her a bit tighter and looking at the others. "Now, now, now?! Yes, yay!! Oh this is exciting!! The fashion opportunities though-!!!" She beamed at Jolyne before giggling and leaning her head against her chest, not seeming to care much what she was doing and instead wiggling happily as she waited for them to move out.
------------------------------------------------------------------
Willow's Theme - Problem
C-Rank Super Criminal





Posts

: 2039


Points

: 2215


Join date

: 2013-07-18


Age

: 21


Location

: Nope c:



░░▒▒▓▓I'm  just  one  of  the  many  specks  of  dust  on  this  planet▓▓▒▒░░
░░▒▒▓▓But  this  is  something  that  I  cannot  yet  comprehend▓▓▒▒░░
⧱Rook Duske⧱
⧰
Checkmate
⧰
♜-------------------------------------♜
Here's to those . . . . . . . . . . .
. . . . . . . . . . . . . . . who love the quiet
but thrive in chaos
♜-------------------------------------♜
Rook continued his activities only somewhat encumbered by Willow being on his lap--however, soon enough, Jolyne had come over, and before he could even cover his ears up, she was shouting--to which he did respond by hastily squinting his eyes shut and covering up his ears as bright orchid-pink flooded his vision. He was never a fan of loud noises both for that reason and plenty others--but once she was done, he opened up one eye and looked over at her, slowly uncovering his ears. He had heard what she had said--and honestly felt a bit perturbed. Still, from working for Jolyne for a while now, he knew not to always take her completely seriously--he was going to choose to believe that they were shopping. Yes, that was good.
He had noticed Willow's look, and felt slightly comforted by it--but did still tug his jacket's collar up a bit, covering up his lower face entirely, then beginning to pack up his tech supplies. Once Willow had sprung off him, this got considerably easier--and soon enough, he'd managed to get himself all set to go. At this point, he noticed that everyone else had expressed excitement--or at least interest--in going to Sin City, so he paused for a moment, then spoke in a tone that ended up sounding like a forced, fake sort of excitement,
"Yeah, let's go...!" Rook wasn't exactly a fan of traveling--if he had his way, he'd probably stay inside this base for the rest of the foreseeable future. Still, he knew they had to go do stuff at some point..and yet, after having run into that assassin earlier that month, he was in no mood to do any of that 'marching to their deaths' thing that Jolyne had casually mentioned. He felt a quiet sort of dread murmuring deep down in his heart at the thought of it--a sort of dread that he had no real intention to express to anyone at the moment. He let his voice fall back into its usual neutral state as he continued speaking briefly, "...Is there any primary work you want me to take care of before we head out, Boss?"
♜--------------------------------------------------------------------------------------------♜
A Whisper of Passivity - Sleepyhead
Rookie Hero





Posts

: 6518


Points

: 7317


Join date

: 2013-04-29


Age

: 25


Location

: Maryland, U.S.A.



ღ ✘ ღ ✘ ღ
As the people left, Nao sat for a bit.  Once he was done with his sandwich, he decided to get up and make his way to the main room.  He was sure there was still people there.  He was right.  He walked into the room seeing the blue one, the blind one, and others all gathered there.  He looked around curiously wondering what was going on as he moved closer to the group.  
"Hi,"
he said to make his presence known before going on to ask,
"What are you gonna do?  What's going on?"
he questioned.  He picked up on some of what they said but he didn't know what Sin City was and what they had to get ready for.  He just stood there looking lost.
ღ ✘ ღ ✘ ღ
"Too many choices.  I've never had so many choices before.  It's confusing."
Rainbow Factory
Newt Overlord





Posts

: 324


Points

: 330


Join date

: 2015-01-11


Age

: 24



⚊⚊⚊⚊⚊⚊⚊⚊⚊⚊⚊⚊⚊⚊⚊⚊⚊⚊⚊⚊⚊⚊⚊⚊⚊⚊⚊⚊⚊⚊⚊⚊⚊⚊⚊⚊⚊⚊⚊⚊⚊⚊⚊⚊⚊⚊⚊⚊⚊⚊⚊⚊⚊⚊⚊⚊⚊⚊⚊⚊⚊⚊⚊⚊⚊⚊⚊
" T h o u g h    t h e    a n g e l ' s   w a t c h     o v e r      u s      i n      e v e r l a s t i n g      s p l e n d e r "
Bunny Mio
Wandering Ranked Assassin
Bunny's Theme- No one is Innocent
" I t      i s      u l t i m a t e l y     h e l l ' s     p a t h    w h i c h      w e      c h o s e      t o      t r a v e l "
⚊⚊⚊⚊⚊⚊⚊⚊⚊⚊⚊⚊⚊⚊⚊⚊⚊⚊⚊⚊⚊⚊⚊⚊⚊⚊⚊⚊⚊⚊⚊⚊⚊⚊⚊⚊⚊⚊⚊⚊⚊⚊⚊⚊⚊⚊⚊⚊⚊⚊⚊⚊⚊⚊⚊⚊⚊⚊⚊⚊⚊⚊⚊⚊⚊⚊⚊⚊
☲☲☲☲☲☲☲☲☲☲☲☲☲☲☲☲☲☲☲☲☲☲☲☲☲☲☲☲☲☲☲☲☲☲☲☲☲☲☲☲☲☲☲☲☲
It was a little bit later, but Bunny arrived back at Meanwhile. She walked in, and saw Nao, thankfully he was there. "Nao. Pack your things, we're leaving soon."  she pulled out her phone again and found Victor's number. Hopefully it was the same one. "Hey. I'm ready where should I meet you?"she asked, and then waited by the door for Nao. It was nice seeing the others and Jackal too, but...this was business. It was time for Bunny to be the selfish one for a change.
☲☲☲☲☲☲☲☲☲☲☲☲☲☲☲☲☲☲☲☲☲☲☲☲☲☲☲☲☲☲☲☲☲☲☲☲☲☲☲☲☲☲☲☲☲
Champion of Newts





Posts

: 5600


Points

: 6187


Join date

: 2012-05-05


Age

: 27


Location

: At a place



♡♡♡ ▸ YOU CALL ME INSATIABLE, AND I CAN`T DENY ↘↘
xxxxxxxxxxxxxxon the hunt for the irreplaceable
xxxxxxxxxxxxxximpossible to find
xxxxxxxxxxxxxxshould i settle for less?
xxxxxxxxxxxxxxyou`re good but i want the best
xxxx▀▀▀▀▀▀▀▀▀▀▀▀▀▀▀▀▀▀▀▀▀▀▀▀▀▀▀▀▀▀▀▀▀▀▀▀▀▀▀▀▀▀▀▀▀▀▀▀▀▀▀▀▀▀▀▀▀▀▀▀▀▀▀▀▀▀▀
xxxxxxxxxxxxxxxxxxxxxx♡ x i want you along with the rest xxxxxxxxxxxxxx
xxxxxxxxxxxxxxxxxxxxxxxxxxxxxx i want the world with no consequences x♡
▬▬▬▬▬▬▬▬▬▬【Black Widow】▬▬▬▬▬▬▬▬▬▬
"Inquiqui is doin` Inquiqui shit. Iuno, I don`t like you." Jolyne spoke in a sigh to Timothy- she didn`t actually dislike him, Jolyne just sort of said things. She was admittedly annoyed at the repeated boob mentions, though... Speaking of boobs, Willow waddled over and started cuddling into her`s- something Jolyne didn`t seem to particularly mind, instead gently wrapping one arm around Willow`s shoulder and patting the blonde`s head with the other one. She alleviated her stress just a little bit, enough for Jolyne`s painted lips to twitch into a smile- the pinkette wasn`t the kind to get excited about battles. People were going to die under her order in a few minutes. That was never enjoyable- but, her faction`s enthusiasm did make things a bit better...
"Er- on the way there if you could work on finding the cybernetics and maybe weapons for the MSF officers and some of the vigilantes on your lappy and maybe look into getting into their networks... that`d be kinda cool, I think. We`ll find a place for you to work on the Vegas Strip... yeah..." Jolyne replied to Rook, seeming to string along her thoughts as she spoke to him. The MSF especially would be easier to deal with if there were less operating cybernetics and high concept weapons on their end of things... more than a few of them were fond of those, including the Ranked Assassins. She was about to call for them to leave- but then Nao approached, inquiring about where they were going- and Jolyne furrowed her eyebrows some, silence following as she wondered how to answer. Firstly, who left this kid here-- and how did people usually talk to kids--? Kids made Jolyne feel weird- they weren`t as smart as normal people, so she couldn`t talk to them normally... luckily enough though, in the time it took Jolyne to wonder how to answer Nao, Bunny showed up again and asked for him to go.
"Uh- yeah. Follow her... uh, you. We`ve got business." She murmured- and keeping her arm on Willow, she headed for the exit, not really wanting to deal with any further interruptions. Especially now that Bunny was around- yikes. She was stressed enough. "We`re going. Meet me outside!"
(EXIT FOR AN MEANWHILE PEOPLE WHO WANNA BE EXITTED, I AINT YO MOM)   
▬▬▬▬▬▬▬▬▬▬▬▬▬▬▬▬▬▬▬▬▬▬▬▬▬▬▬▬▬▬▬▬▬▬▬▬▬▬▬▬▬▬
❝ No need to be scared! ...Or alive. ❞
Jolyne`s Theme - Fly Away Now
Champion of Newts





Posts

: 2825


Points

: 3257


Join date

: 2012-05-09



ღ ✘ ღ ✘ ღ
Nao was looked over at Jolyne expectantly but before he got an answer to his line of questions, Bunny walked into the room and told him to pack his stuff.  He blinked then scrambled off to do exactly that.  He wondered if this meant they were going to be moving on and going to a new place now.  It seemed that way.  Once he shoved all the stuff he wanted to keep into a sack, he ran back up towards Bunny.  
"I'm ready,"
he said looking around at all the others as the began to file out of the room.  He wanted to ask what Sin City was but she looked busy on the phone so he refrained from doing so.
ღ ✘ ღ ✘ ღ
"Too many choices.  I've never had so many choices before.  It's confusing."
Rainbow Factory
Newt Overlord





Posts

: 324


Points

: 330


Join date

: 2015-01-11


Age

: 24



⚊⚊⚊⚊⚊⚊⚊⚊⚊⚊⚊⚊⚊⚊⚊⚊⚊⚊⚊⚊⚊⚊⚊⚊⚊⚊⚊⚊⚊⚊⚊⚊⚊⚊⚊⚊⚊⚊⚊⚊⚊⚊⚊⚊⚊⚊⚊⚊⚊⚊⚊⚊⚊⚊⚊⚊⚊⚊⚊⚊⚊⚊⚊⚊⚊⚊⚊
" T h o u g h    t h e    a n g e l ' s   w a t c h     o v e r      u s      i n      e v e r l a s t i n g      s p l e n d e r "
Bunny Mio
Wandering Ranked Assassin
Bunny's Theme- No one is Innocent
" I t      i s      u l t i m a t e l y     h e l l ' s     p a t h    w h i c h      w e      c h o s e      t o      t r a v e l "
⚊⚊⚊⚊⚊⚊⚊⚊⚊⚊⚊⚊⚊⚊⚊⚊⚊⚊⚊⚊⚊⚊⚊⚊⚊⚊⚊⚊⚊⚊⚊⚊⚊⚊⚊⚊⚊⚊⚊⚊⚊⚊⚊⚊⚊⚊⚊⚊⚊⚊⚊⚊⚊⚊⚊⚊⚊⚊⚊⚊⚊⚊⚊⚊⚊⚊⚊⚊
☲☲☲☲☲☲☲☲☲☲☲☲☲☲☲☲☲☲☲☲☲☲☲☲☲☲☲☲☲☲☲☲☲☲☲☲☲☲☲☲☲☲☲☲☲
Bunny smiled at Nao. She knelt to him.  "I'm gonna be forward with you, we're going to be going somewhere really....uh...dangerous. I want you on your best behavior."  she ruffled his hair, and went to her bike. She put the hemet on and looked at her phone. She was going back to Sin City. Fair enough. "Let's go.' she let the engine roar. (exitt)  
☲☲☲☲☲☲☲☲☲☲☲☲☲☲☲☲☲☲☲☲☲☲☲☲☲☲☲☲☲☲☲☲☲☲☲☲☲☲☲☲☲☲☲☲☲
Champion of Newts





Posts

: 5600


Points

: 6187


Join date

: 2012-05-05


Age

: 27


Location

: At a place



Page 6 of 6 •
1, 2, 3, 4, 5, 6
---
Permissions in this forum:
You
cannot
reply to topics in this forum