Page 3 of 3 •
1, 2, 3
⚞ Asher Lockwood ⚟
★ Stripping Fox ★
♦♦♦♦♦♦♦♦♦♦♦♦♦♦♦♦♦♦♦♦♦♦♦♦♦♦♦♦♦♦♦♦♦♦♦♦♦♦♦♦♦♦♦♦♦♦♦♦
"Boys they like a little danger..................................................
.............................We'll get him falling for a stranger, a player
This is how to be a heartbreaker."
♦♦♦♦♦♦♦♦♦♦♦♦♦♦♦♦♦♦♦♦♦♦♦♦♦♦♦♦♦♦♦♦♦♦♦♦♦♦♦♦♦♦♦♦♦♦♦♦
Asher chuckled softly as Rebel responded to both his and Pierce's comments on his names, smiling gently before blinking as he glanced at Pierce... only to see him peeing blatantly in front of them both. The redhead scowled fiercely, but as he heard what Pierce said next, his eyes widened in shock. He almost didn't seem to notice Rebel's sudden embarrassed bid for the door - he was too shocked Pierce had said what he did. For a moment, all he did was stare at the back of Pierce's head - and then he slapped him upside the head and grabbed the front of his shirt, yanking him towards him and ramming his knee up towards his groin before rapidly turning back to Rebel.
"Pierce needs to shut the fuck up-- he has no idea what he's talking about, he-" Asher broke off as Rebel gave them a genuinely confused and upset look, hesitating - before his expression caved. "... Pierce, I swear to god if you say anything else I will literally make your life hell-" he muttered, before brushing past Rebel. "Come on, sit down... have your jacket if you want..."
Asher sighed as he moved to sit on the couch, running a hand through his hair. Breaking news to newly changed supernatural creatures wasn't something he had to really do very often - in fact, he tried to avoid it. But he couldn't leave an attractive and pitiful looking guy like Rebel to Pierce of all people to explain - he just couldn't.
"... So... listen. You... you're a werewolf now. It's a thing. The monster that attacked you - last night was the full moon. I'm almost positive that's what that was. But... what Pierce said isn't... entirely untrue. I mean, if you're careful, nothing bad will happen-! But... at the same time, it's very hard to control yourself, especially with high emotions. Anger, sadness, even happiness if severe enough can sometimes trigger a change... and if that happens, until you're more comfortable with your wolf self - well... you'll be putting others in danger. There's nothing we can do to stop that... nothing except help you practice control - like I said, I'm a kitsune, and Pierce is a ghost. You literally can't hurt him, he's already dead, and... well, I know how to look out for myself..."
------------------------------------------------------------------
C-Rank Super Criminal





Posts

: 2039


Points

: 2215


Join date

: 2013-07-18


Age

: 22


Location

: Nope c:



░░▒▒▓▓You  fled  from  your  regrets  and  fears▓▓▒▒░░
░░▒▒▓▓Unaware  that  you  toted  them  with  you▓▓▒▒░░
⧱Pierce Dalburn⧱
⧰
The Sexiest Dead Thing In This Strip Club
⧰
⚠-------------------------------------⚠
Your speed won't save you. . . . . . .  . . . . . .
. . . . . . . . . . . . . .the horrible day when
your sins catch up
⚠-------------------------------------⚠
Pierce watched somewhat surprised as Rebel rushed out of the bathroom--he didn't really understand what all the commotion was about. He glanced back at Asher after having been smacked, glaring at him before having his shirt grabbed--and predicting the outcome, quickly making himself intangible and kind of literally falling through the floor. He re-emerged a few seconds later in the sitting room, his head poking out of the floor, a grin on his face as if ready to snark at something--but as he heard the content of the conversation, he let out a sigh and simply rose into the room. He scrunched up his face a bit at Asher's last comment, piping up,
"You know I can still feel pain, right? Just throwin' that out there--" He made himself tangible again, flopping down in an armchair across the room from the other two and shrugging. "It's different for every supernatural thing. There are perks and downsides. Still, I seriously doubt that me or Professor Fuckfox over there would know what it's really like being a werewolf. I bet there's plenty of others in this town--the place is crawling with weird shit--but who knows if any other werewolf around would even want anything to do with any other werewolves..usually they kind of keep to themselves..."
⚠--------------------------------------------------------------------------------------------⚠
Velocity Rising - Runnin'
Rookie Hero





Posts

: 6518


Points

: 7317


Join date

: 2013-04-29


Age

: 25


Location

: Maryland, U.S.A.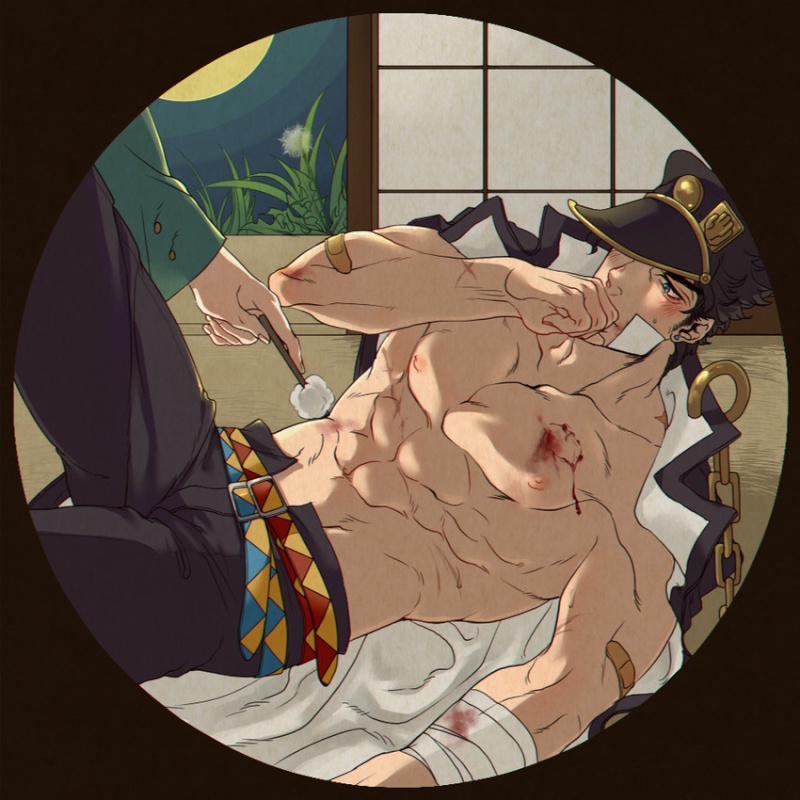 xxxx▀▀▀▀▀▀▀▀▀▀▀▀▀▀▀▀▀▀▀▀▀▀▀▀▀▀▀▀▀▀▀▀▀▀▀▀▀▀▀▀▀▀▀▀▀▀▀▀▀▀▀▀▀▀▀▀▀▀▀▀▀▀▀▀▀▀▀
xxxxxxxRebel✖↰ Brivio
xxx
xxxxxxxxxxxxxxxxxxxxxx❦ x though the odds are low, i`m breaking through xxxxxxxxxxxxxx
xxxxxxxxxxxxxxxxxxxxxxxxxxxxxx you know i do it for you x❦
▬▬▬▬▬▬▬▬▬▬【 Rebellious Youth】▬▬▬▬▬▬▬▬▬▬
At Asher`s insistence that Pierce needed to shut the fuck up, a tiny sliver of what looked like hope creeped it`s way involuntarily onto Rebel`s expression-- because maybe Pierce did actually need to shut up because he was just dumb and in no way correct about Rebel maybe being a... werewolf? That... would be preferable. But, his hope shriveled up as Asher then solemnly instructed him to take a seat. Slacking, he picked up his jacket and folded it at it`s center, holding it in his lap as he carefully sat down on their couch- carefully, as if he could taint it by getting a bit too comfortable on it. Not to mention, he was covered in blood soaked bandages... they probably didn`t want that on their couch.
He tried hard not to feel too demeaned by the situation- it felt like a parent trying to explain some adult concept to a child. Still, gripping onto his jacket tighter than he realized, he sat tight and listened- finding it difficult to not so do to begin with. He made sure his expression didn`t change throughout the explanation-- he didn`t know these people, and whether or not they saved his life, he felt wary showing even the slightest bit of vulnerability. It was truly a chore, though- since internally, he couldn`t even decipher the height and mixture of emotions he was feeling.
He tensed when Asher mentioned emotions - trying to almost dampen his own, though that became even more difficult as through his nervous fidgeting, he ended up dipping a finger into one of his jacket pockets, just hardly feeling the pendant he had fetched for Lucky the previous night. At first, he felt relief, glad he hadn`t left it in the forest... but then, reality slipped in, and suddenly he found himself almost tuning out the rest of what Asher had to say.
If everything they said was true-- he had gone and made himself a danger to Lucky and Dawn. He couldn`t see them again-- if he did, it was possible that he could kill them. All of a sudden, that was all he could think about-- he averted his gaze down to his jacket to make his inner turmoil just slightly less obvious, only blinking back up at them at the mention of 'Professor Fuckfox'. He didn`t really know what a kitsune actually was-- and now that he was in the moment again, he accidentally stared a bit at Pierce-- since... he certainly look like a ghost? He didn`t allow himself to wonder if this was a joke of some sort-- he was sure that the thing from last night was no ordinary wolf... these two probably knew what they were saying... but...
"Is-- is there some way to be sure--? Are you sure about the moon thing...? Maybe it wasn`t... and, I mean, the cuts aren`t... too deep-- that`s how it works, right--? Shit, Iuno, I haven`t seen a lot of werewolf movies..." He had intended for his words to come out as one clear question expressing his confusion and doubt over the situation- but what came out instead was a bunch of word vomit that betrayed more distress than he wanted. "Fuck, I have a family--" That last bit came out as a sort of desperate murmur that just hardly squeezed it`s way out his throat, and once he realized what he said, he quickly worked to cover up his blunder with more questions. "How would... the... uh... 'practicing control' thing-- go, exactly--?"  
▬▬▬▬▬▬▬▬▬▬▬▬▬▬▬▬▬▬▬▬▬▬▬▬▬▬▬▬▬▬▬▬▬▬▬▬▬▬▬▬▬▬
❝ The fuck`re you looking at, punk?  ❞
Rebel`s Theme - Junk Yard Dog
Champion of Newts





Posts

: 2825


Points

: 3257


Join date

: 2012-05-09



⚞ Asher Lockwood ⚟
★ Stripping Fox ★
♦♦♦♦♦♦♦♦♦♦♦♦♦♦♦♦♦♦♦♦♦♦♦♦♦♦♦♦♦♦♦♦♦♦♦♦♦♦♦♦♦♦♦♦♦♦♦♦
"Boys they like a little danger..................................................
.............................We'll get him falling for a stranger, a player
This is how to be a heartbreaker."
♦♦♦♦♦♦♦♦♦♦♦♦♦♦♦♦♦♦♦♦♦♦♦♦♦♦♦♦♦♦♦♦♦♦♦♦♦♦♦♦♦♦♦♦♦♦♦♦
As Pierce avoided his knee to the crotch, Asher scowled fiercely, giving the other a look to show he wouldn't let him avoid that - before focusing on the more important issue, Rebel - though he heard Pierce's comment about still feeling pain and waved his hand dismissively.
He fully expected Pierce to actually listen to his 'shut up' - yet the other continued speaking, and to Asher's even greater shock... he wasn't a being a fuck up. He actually let Pierce finish talking, though scowling for his nickname - before turning to Rebel hopefully. He really wanted to see this guy be okay and handle it all well - yet he could smell his fear and worry even with the other trying to suppress it. As Rebel asked if they were certain about the wolf, he sighed, looking away quietly. "... I really wish I wasn't but... I keep track of these things. I smell like dog, so werewolves get territorial - I have to be careful since I don't know what strangers are around. Those that know me can tell I'm not a threat to them but strangers--" As Rebel mentioned a family, however, he broke off, frowning softly. "... Listen, they'll be alright. You'll be alright. I know you don't trust us or anything but we can try and help - well. I can, anyways, I can't say for Evil Casper over here-" He shot Pierce a glare, before looking to Rebel once more. "The best way is probably to cause your emotions to spike and make you focus on not letting the wolf out - Pierce or I would be the best to help with that since we wouldn't get hurt if you lost it... we'd need to find somewhere, of course, but-" The redhead shrugged, gaze on his lap, fingers twining together and then apart before his eyes - before he glanced up and tried to give Rebel a reassuring smile. "... It's not the end of the world, okay?"
------------------------------------------------------------------
C-Rank Super Criminal





Posts

: 2039


Points

: 2215


Join date

: 2013-07-18


Age

: 22


Location

: Nope c:



░░▒▒▓▓You  fled  from  your  regrets  and  fears▓▓▒▒░░
░░▒▒▓▓Unaware  that  you  toted  them  with  you▓▓▒▒░░
⧱Pierce Dalburn⧱
⧰
The Sexiest Dead Thing In This Strip Club
⧰
⚠-------------------------------------⚠
Your speed won't save you. . . . . . .  . . . . . .
. . . . . . . . . . . . . .the horrible day when
your sins catch up
⚠-------------------------------------⚠
Pierce sort of raised his eyebrows a bit at Pierce as the guy stared at him for a while--no doubt because of all of the ghost comments. He didn't look like a ghost, after all--and if he was a ghost, he was definitely a very sexy ghost. Most ghosts weren't very sexy. Pierce would've been fine with proving his ghostly motorcycle-ness, but--he figured that just up and poofing into a motorcycle then and there was probably not the best for Rebel right now. He seemingly had chilled a bit--it was becoming more obvious just how much this was freaking Rebel out. Clearly, this young man wasn't someone who'd dealt with the supernatural prior to this. Pierce, who had been dead for at least over forty years now--well, he seemed to have forgotten that not everyone he talked to would take to this stuff so easily. As Asher spoke, Pierce cut in in the middle, speaking up,
"Hey, I can help--also, what the fuck even is an Evil Casper, Asher--Leave the nicknames to me alright, yours suck--" He grinned at the kitsune, seemingly a bit closer to being back to normal--it was really rare to see Pierce being serious, and frankly, he wasn't very good at being serious--and wasn't very comfortable with it, either. At Asher's suggestion of how they might be able to help Rebel, the ghost raised his eyebrows, cutting in again,
"I mean...I could avoid anything a werewolf could dish out just by phasing away, but I'm not so sure about you, Asher...you sure your little fox legs could carry you away fast enough?" He gave a little chuckle, but paused again when Asher told Rebel that it wasn't the end of the world. He hesitated for a moment, then lookd to Rebel and spoke, "Listen, kid. You'll be alright. There's a ton of weird stuff in the city--and we already know there's at least one other werewolf. But you know, nobody else in this city even knows about all of that weird stuff--it's because it's hidden away. I'm sure that you can handle this--you seem pretty focused on keeping your family safe, so I mean--yeah, you can probably deal with stuff. I dunno. I'm no good at pep talks, but hell, just surviving a werewolf attack shows you're pretty tough. You'll get where you need to be soon enough if you stick with us."
⚠--------------------------------------------------------------------------------------------⚠
Velocity Rising - Runnin'
Rookie Hero





Posts

: 6518


Points

: 7317


Join date

: 2013-04-29


Age

: 25


Location

: Maryland, U.S.A.



Page 3 of 3 •
1, 2, 3
---
Permissions in this forum:
You
cannot
reply to topics in this forum