Page 2 of 2 •
1, 2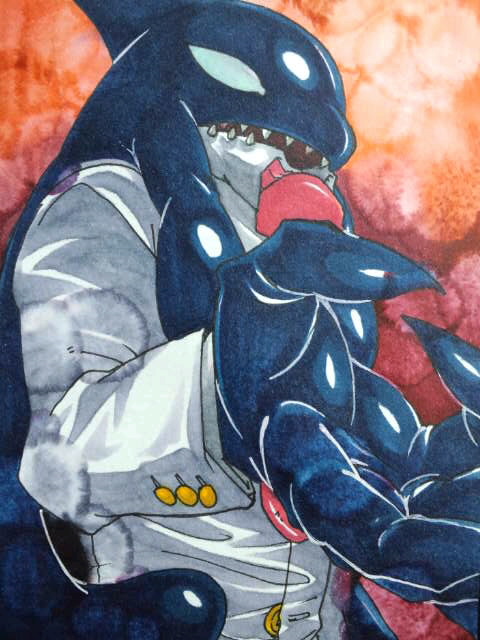 ▄▀▄▀▄▀▄▀▄▀▄▀▄▀▄▀▄▀▄▀▄▀▄▀▄▀▄▀▄▀▄▀▄▀▄▀▄▀▄▀▄▀▄▀▄▀▄▀▄▀▄▀▄▀▄▀▄▀▄▀▄▀▄▀▄
Mr. Wednesday was about to lay down more of the suave on the ladies when suddenly Venus glomped him, the guy was big enough that she didn't do much but hang onto him. He straightened his tie and smiled to the woman
"Well helloo thare lassie~ Whhy doon't whe shave thhis foa tha bheedroom~?"
he flirted with her, pulling a pipe from his pocket, rubbing it before placing it back into his vest. Wednesday smiled to Mura and bored to her "It's ah pleassshure tah meet yah Murantalakoolvalenaia, phlease forgive my
''naughhtinesh' tho, ah can't halp it whhen ah ee such afaine beautiful lassie~"
he flirted with her, before turning to Zakkora.
"Ah hope thare are even more... ahem... surrprises... in your future ma'am... carre forr ah drink~?"
Wednesday took a sip of his wine before holding it up to Zakkora for a sip.
▄▀▄▀▄▀▄▀▄▀▄▀▄▀▄▀▄▀▄▀▄▀▄▀▄▀▄▀▄▀▄▀▄▀▄▀▄▀▄▀▄▀▄▀▄▀▄▀▄▀▄▀▄▀▄▀▄▀▄▀▄▀▄▀▄
[Current Mood]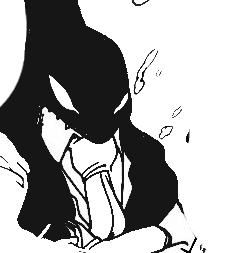 Content
Wednesday's Theme - ???
Ruler of Newts





Posts

: 7247


Points

: 7895


Join date

: 2012-05-04



⚊⚊⚊⚊⚊⚊⚊⚊⚊⚊⚊⚊⚊⚊⚊⚊⚊⚊⚊⚊⚊⚊⚊⚊⚊⚊⚊⚊⚊⚊⚊⚊⚊⚊⚊⚊⚊⚊⚊⚊⚊⚊⚊⚊⚊⚊⚊⚊⚊⚊⚊⚊⚊⚊⚊⚊⚊⚊⚊⚊⚊⚊⚊⚊⚊⚊⚊
" P e a c e      a n d       g o o d w i l l       t o w a r d         a l l        i s       w h a t     I   w a s   t a u g h t  "
Murantalakoolvalenaia
Psychic Cerinian Priestess
Mura's Theme- Risky's Revenge
" I t ' s       w h a t        I        f i r m l y          b e l i e v e         i n "
⚊⚊⚊⚊⚊⚊⚊⚊⚊⚊⚊⚊⚊⚊⚊⚊⚊⚊⚊⚊⚊⚊⚊⚊⚊⚊⚊⚊⚊⚊⚊⚊⚊⚊⚊⚊⚊⚊⚊⚊⚊⚊⚊⚊⚊⚊⚊⚊⚊⚊⚊⚊⚊⚊⚊⚊⚊⚊⚊⚊⚊⚊⚊⚊⚊⚊⚊⚊
☲☲☲☲☲☲☲☲☲☲☲☲☲☲☲☲☲☲☲☲☲☲☲☲☲☲☲☲☲☲☲☲☲☲☲☲☲☲☲☲☲☲☲☲☲
"It's okay. The inner thoughts of the general creature are always naughty. So, you're one in a million Wednesday. Which isn't a bad thing, perish the thought!" she smiled and turned to Mikki who addressed her. "Oh no, the Princess of my planet did not feel like attending. I am here in her stead. She said it was an 'honor' to be here, so I am considering it so." she let out a slight chuckle and continued to eat. "So Mister Wednesday, is there a reason for this gathering? Are we going doing a cleansing ritual?" it was obvious the girl didn't get out much.
☲☲☲☲☲☲☲☲☲☲☲☲☲☲☲☲☲☲☲☲☲☲☲☲☲☲☲☲☲☲☲☲☲☲☲☲☲☲☲☲☲☲☲☲☲
[/quote]
Champion of Newts





Posts

: 5600


Points

: 6187


Join date

: 2012-05-05


Age

: 27


Location

: At a place



░░▒▒▓▓I  am  not  a  wolf  in  sheep's  clothing▓▓▒▒░░
░░▒▒▓▓I'm  a  wolf  in  wolf's  clothing▓▓▒▒░░
⧱Beowulf Wolfenstein⧱
⧰
Wolf Warrior Guardian
⧰
☾-------------------------------------☽
Howl out your pain. . . . . . .  . . . . . .
. . . . . . . . . . . . . .and look to the moon
for your final absolution
☾-------------------------------------☽
"HM..." Beowulf paused, seeing Wednesday flirting with all of the ladies and squinting at the whale-man slightly before hearing Ellie ask for some food. Absentmindedly, he reached down to some random plate, grabbing a huge ham still on the bone, and handing it up to the girl who was atop his shoulders before hopping down from the table, using one arm to make sure she wouldn't fall off. He marched over towards Wednesday and the women around him, leaning in close to the whale man and scowling at him, sniffing the air near the fish man suspiciously. "Something is fishy here...and it's not your sea stink, whale..." The sniffing seemed to intensify for a moment, as if he was investigating, until he abruptly stopped and looked around. This was definitely suspicious...he knew that the criminal he was searching for was somewhere in here...He just had to find him... "You're far too suspicious! As is that man screeching across the room! AS A FINE WOLF WARRIOR OF THE COSMOS, I--" he realized his volume partway through and cleared his throat, continuing, "I will be keeping tabs on the both of you! And on this little girl. But, she has ham now, so I think she's alright."
☾--------------------------------------------------------------------------------------------☽
A Lone Wolf's Howl - Stray
Rookie Hero





Posts

: 6518


Points

: 7317


Join date

: 2013-04-29


Age

: 24


Location

: Maryland, U.S.A.



Ellie
The Distant Girl
Ellie continued to curse her stomach when she felt something close to her face. When she turned around to look, a big ham on the bone was in front of her face. Her eyes lit up as she was so excited. "Thank you Wolf Guy!" Before she could starting eating on the delectable meat, she felt herself falling down from the table. She let out a loud wee as she stayed firm onto Beowulf's shoulders. As soon as they were down, she watched as Beowulf walked over to Mr. Wednesday as a revelation struck her. "You mean he's a whale!? I thought he was a shark!" Ellie shrieked as she then looked back at the ham. Oh yeah, she needs to eat that. With one swift motion, all that was left was the bone as Ellie waved it in front of Beowulf. "Wolf guuyyyyyy, I'm still hunnngryyyy!"
D-Rank Super Criminal





Posts

: 1575


Points

: 1554


Join date

: 2013-07-09


Age

: 24



Page 2 of 2 •
1, 2
Similar topics
---
Permissions in this forum:
You
cannot
reply to topics in this forum