A strip club, in which all the strippers somehow resemble Sesame Street characters. Big Bird is the favorite around here though. Despite the odd choice off only hiring strippers that look like Sesame Street characters, it's one of the few strip clubs in the Wild West, so it gets plenty of business. It's also open 24/7, with loud music playing out from the building at all times.

Bonuses: Club revenue
Last edited by Amazing Pan-Sensei on Sat Apr 18, 2015 6:51 pm; edited 2 times in total
Ruler of Newts





Posts

: 7247


Points

: 7895


Join date

: 2012-05-04



Ken Raido
The Slasher
The motorcycle came to a stop as Ken took off his helmet. The bright neon colors and the loud music made it obvious that this was the place. After securing his bike and making sure no one could get close to it, Ken put on his sunglasses as he made his way inside. Inside the place was something he didn't imagine. Characters from a show he remembered watching as a kid were on the stages as people were hollering and cheering. This sort of made him barf in his mouth as the sight was just horrifying to him. "Big Bird why!?" His horrified face was frozen for a few secs before he made a cough. Right he was here on a mission. Not to get distracted by the nightmares in front of him.
He looked around the area to see where the boss would be as he noticed two guards were in front of a door. That must be the boss's place. He tried to figure out how to distract the goons when he thought of a clever idea. The two guards were busy patrolling the said area when they noticed that there was a hundred dollar bill in front of both of them. Even though the time it took for them to pick it up, place it in their pocket, and resumed work, Ken was already inside. "Well that was easy."
Ken locked the door when he noticed that the boss was there, not surprised or disturbed at the slightest that he got inside. "Well hello Mr. Owner of this fine establishment. I have an offer you can't refuse." He walked over to one of the chairs in front of him as he took a seat. "You see my boss wants to own this place and believe me, you don't want to say no to him. You might recognize the name Mr. Marcus?" He gave the guy a sly grin as the look on the owner's face was starting to sweat. "So here's the deal sir." Ken took out a simple playing card. "You either agree to sell this place to us for free or..." He then placed the card on the tip of his mouth as he started to tear it in half.
"Let's just say your body will be like this card." The last few words must have gotten to the guy as more and more sweat was coming out of his forehead, much to the delight of Ken. "So...do we have a deal?"
And with that, Ken walked over to the files as he placed the forged deed into it as he gave the man a quick pat on the back. "Pleasure doing business with you!" Ken then left the room much to the confusion of the two guards as he placed his sunglasses into his coat as he left on his motorcycle.
*Exit*
D-Rank Super Criminal





Posts

: 1575


Points

: 1554


Join date

: 2013-07-09


Age

: 25



Ⓙⓤⓢⓣ ⓛⓔⓣ ⓤⓟ ⓝⓞⓦ, ⓝⓔⓥⓔⓡ ⓖⓞⓝⓝⓐ ⓦⓞⓡⓚ ⓞⓤⓣ
Ⓘ'ⓜ ⓣⓗⓔ ⓖⓐⓜⓔ ⓒⓗⓐⓝⓖⓔⓡ ⓦⓘⓣⓗ ⓣⓗⓘⓢ, ⓣⓗⓔⓡⓔ'ⓢ ⓝⓞ ⓓⓞⓤⓑⓣ
Ⓨⓞⓤ ⓣⓞⓞⓚ ⓨⓞⓤⓡ ⓑⓔⓢⓣ ⓢⓗⓞⓣ, ⓑⓤⓣ ⓘⓣ'ⓢ ⓐⓛⓛ ⓞⓥⓔⓡ ⓝⓞⓦ
Ⓘ'ⓜ ⓗⓔⓡⓔ ⓣⓞ ⓢⓗⓞⓦ ⓣⓗⓔ ⓦⓗⓞⓛⓔ ⓦⓞⓡⓛⓓ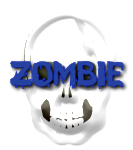 ╔══════════════╗╔══════════════╗
☠
╔══════════════╗╔══════════════╗
So Zombie figured it was a good idea to drive his car right into the strip club. The assassin's car literally burst into the establishment from a wall, nearly taking half the damn building with it. Zombie then exited his vehicle, rubbing his temples as he wondered why the hell he did that "Fucking shit..." he muttered. Had he drunk a metric assload of alcohol and just blanked out on the fact that he was drunk off his ass? Today was not a good day for decision making. Anyways, Nathan drew a handgun and pointed it out to just about everyone before speaking "It's Absolute Justice, BITCH!" he barked out- to which people in hood suddenly started opening fire on him. Taking cover, Zombie began to freak out- they usually didn't do that. It took him a few moments to realize that these were Assassins League footmen. Well this was strange... Nathan eventually fired a ricocheting shot that managed to kill every footman in the room. Letting out a sigh, he stood up from his cover, and whilst panting, issued the arrest "Right.... where was I!? OH RIGHT! You're all under arrest!" this was an interesting day.
About thirty minutes later, the vigilantes arrived to find Nathan just there enjoying the strippers. The property was seized by Absolute Justice and any illegal activities were brought to an end. Anyone involved was also arrested and brought in. Zombie soon left on his own, leaving the Vigilantes to their own devices.
(EXIT)
╚══════════════╝╚══════════════╝
☠
╚══════════════╝╚══════════════╝
❝Mission Accomplished.❞
Zombie's Theme - Here To Show The World
Ruler of Newts





Posts

: 7247


Points

: 7895


Join date

: 2012-05-04



Isabella Heartnet
Eclipse
In a perfect world, people wouldn't need to know how to kill each other, but this world is far from perfect. That's why I'm fighting to protect those who can't protect themselves.
---------------------------------------------------------------------------------------------------------------------------------------
Isabella eyed the hole where Zombie had made his rather hard to ignore entrance. How he'd figured that was a good idea was anyone's guess. Either way Absolute Justice was going to have to make some building repairs now. She shook her head, turning her attention to the  occupants of the club. The assassin had done his work and left already, after enjoying the strippers of course. A quick glance told her how many Assassin League henchmen had been there. So had started taking territory. That didn't necessarily bode too well. Even if her feelings for Marcus had lessened over the years, she still didn't like the idea of the League becoming too powerful.
Absentmindedly watching the strippers for longer than she would admit, Isabella looked away, heading towards the door. Everyone dangerous enough to warrant it had been arrested. They had no other reason to be there. With one last look at the strippers she wouldn't admit to openly later, Isabella walked out the door towards her bike. The other vigilantes followed, leaving almost as quickly as they had arrived...for the most part.            
EXIT      
Isabellas Theme-Messing with the Best  
D-Rank Super Criminal





Posts

: 1897


Points

: 2100


Join date

: 2013-09-17


Age

: 24


Location

: The Nether and occasionally Wonderland



---
Permissions in this forum:
You
cannot
reply to topics in this forum