Page 5 of 5 •
1, 2, 3, 4, 5
Champion of Newts





Posts

: 5600


Points

: 6187


Join date

: 2012-05-05


Age

: 27


Location

: At a place



Champion of Newts





Posts

: 5600


Points

: 6187


Join date

: 2012-05-05


Age

: 27


Location

: At a place



Champion of Newts





Posts

: 5600


Points

: 6187


Join date

: 2012-05-05


Age

: 27


Location

: At a place



Champion of Newts





Posts

: 5600


Points

: 6187


Join date

: 2012-05-05


Age

: 27


Location

: At a place



Champion of Newts





Posts

: 5600


Points

: 6187


Join date

: 2012-05-05


Age

: 27


Location

: At a place



-Dossier-
Appearance: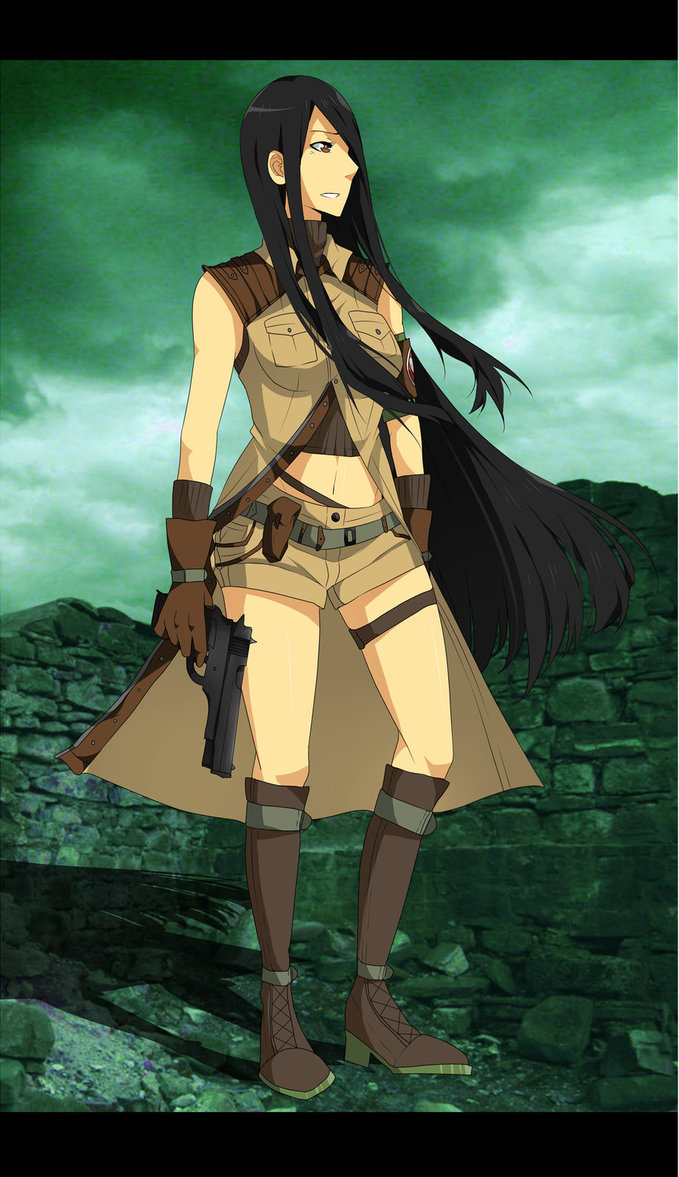 Alternate Appearances:
Name:
Lin Konishi
Codename:
The Brains
Race:
Human
Age:
26
Gender:
Female
Birthday:
October 30th
Height:
5'7"
Weight:
151lbs
Sexuality:
Demi-curious
Relationship Status:
Single
Goals:
- To Win...Perfectly
- Take over the World someday
- Mass Genocide on the Super Criminals
Likes:
- Lin likes working, planning, playing chess, and playing with her food in battle. She loves that feeling of being three steps ahead, and cornering her opponents. That look in their eye is what drives her.
Dislikes:
- Lin hates people whom think they are better then society deems, and really follows Kims' philosophy to the tee. She's very intense about this.
Family:
Riley Stern (Father)
Nick Stern (Father)
Her original family is in China, and are still alive
- Fii Kun Konishi (Biological Mother)
- Qui la Konishi (Biological Father)
Occupation:
Military Tactician
Alignment:
Lawful Evil
Voice:
Red Haired Woman
Last edited by The Hidden Spring on Sat May 16, 2015 6:17 pm; edited 4 times in total
Champion of Newts





Posts

: 5600


Points

: 6187


Join date

: 2012-05-05


Age

: 27


Location

: At a place



-Criminal Profile-
Faction:
Militaires Sans Frontières
Assignment in Faction:
Tactician
Vehicle:
Snazzy Car with a Cloaking Device. Also anchors to guard from explosions and bullets.
Relations:
(♥=love interest, ☺=friend, ★=in same faction, ✗=enemy, ☠=rival, ♔=boss, ☻=best friend, ☣=opposing faction,  ✿=crush, ♗ =mentor, ♘ = guardian/protector,  ♞=family, ✖=ex love interest, ♙=working under, ♠=ex-friend, ۞=ex-ally)
Ashley Kims- ★♔♙
Rika Rose- ★✗
Kylie Deorio- ★♠
Barbra Flamingo- ★♠
Nathan Crockett- ★
Crimes:
Lethal Takeover of Several Small Countries, Assisting a Highly Dangerous Organization, Mass Genocide on Several Accounts, Illegal Experimentation, Torture (Both Mentally and Physically), Assassination, Arson
Defining Characteristics
: Those cold and lifeless eyes
Threat Rating:
(Leave blank)
Bounty
: (Keep it bellow 900'000 unless you have special permission or are starred. Should be above 100'000 to count as a Super Criminal. Leave Blank)
Combat Type:
Cybernetics
Strengths:
Lin is extremely smart, much smarter then the average human. Her IQ alone is nearing 300, and processing speed or battle tactics are incredible. She can calculate how a battle is going to go with a brain implant she gave herself, and deliver painful results because of it. Her brain is the ultimate weapon against the scum of this earth. That being said, her skills with firearms are almost on par with the people in the faction, and though she doesn't like to get in there and get dirty herself, she does enjoy shooting peoples joints and making them scream. It's a personal thing.
Weaknesses:
Despite all her planning and her fantastic intellect, she's not very strong, and lacks physical strength. Sure, she can hold herself in a brawl, but not for as long as she would like.
Weapons:
This is her pistol of choice, the Weihrauch Hand Rifle, one of the only ones of it's kind. It was used in the military factions during the cataclysm, but Lin stole one before leaving the military. It uses armor piercing 8mm rounds, and holds 20 rounds per clip. Its entry wound is smaller then the normal gun, but exits with a large burst. In like a pea, out like a potato, is the terms Lin likes to use.
Powers:
Her brain is implanted with a cybernetic that improves the brain and it's functions. It's located on the back of the head, attached to the spinal cord, and wires come out of the device and attach themselves to the parts of the brain, improving their functions.
Increased Processing Speed: Her brain is literally on steroids all the time. She can literally 'think faster' and come up with plans, thoughts, reactions, and retorts much faster then the average person.
Increased Mental Capacity: Lin can multi task. Some say it's literally impossible for the brain to multitask. Not for Lin. Lin CAN multi-task and she can multi-task well. She can do up to three or four things at once, and get them down with relative speed.
Increased Memory: The earlier memory one can have starts around childhood, around 4 to 5 years old. With this cybernetic, Lin can remember those times, and then everything that happened to til now, perfectly. She can memorize books, plans, sequences in little to no time. These memories are locked away within the long term memory, which is in the cybernetic, and she can pick through them and remember things in a small amount of time.
Personality Shifter: While Lin is a cold, cunning, and sadistic bitch, she can shift her personality to become happy, sad, or emulate any other emotion that she isn't feeling. This makes her an amazing actress. She doesn't need to feel things, she can just emulate them.
Mind Lock: In case Lin is in a bad state, or a place where she cannot work, her cybernetic can be removed, with all her memories intact. That's not all. If she is being mentally tormented, the mind lock will almost turn her brain off, to have basic human functions, but no feelings, nothing. She will a walking, talking doll.
Training:
Lin is trained in hand to hand combat, but her body doesn't really let her use it well. However, she is skilled in the pressure points and grapels. These are really the extent of her hand to hand abilities. And then adding her gun abilities, and her thinking power, she is able to aim with very nice accuracy. But with all this, she's formidable.
Strategies:
Lin doesn't fight. She plans, and then sends people to fight for her. Lin uses her smarts to keep herself alive. If she needs to fight, she does it her way, breaking them down bit by bit, and then utterly destroying them.
Fighting Style:
Lin's fighting style is just as she plans. As long as people do what she says, they cannot lose. That's how she thinks.
Last edited by The Hidden Spring on Wed May 06, 2015 8:42 pm; edited 3 times in total
Champion of Newts





Posts

: 5600


Points

: 6187


Join date

: 2012-05-05


Age

: 27


Location

: At a place



-Other-
Inspiration: Faceclaim, and I was like...super excited to use her in MMM but then that died so...I'm gon have fuuuuuuun

Theme Music: Lin Konishi's Theme- The Last thing you'll see

Extra Information/Trivia: Lin isn't good with talking to people. She tends to be very...blunt with her speech and that pisses people off.
Lin loves the works the Masters like Fredrich Chaupin, Mozart...and deadmause

Relationship Journal: N/A

Charahub: here dis


Last edited by The Hidden Spring on Wed Jun 03, 2015 2:30 pm; edited 2 times in total
Champion of Newts





Posts

: 5600


Points

: 6187


Join date

: 2012-05-05


Age

: 27


Location

: At a place



Interview
(The same as Act 3, though changed for the new setting. Your character wakes up, only to find them self sitting on a plan steel chair, surrounded by a dozen identical men. They are all wearing expensive suits, they are bald, and the strange lighting seems to prevent you from seeing their eyes. These men are all identical to each other, and they don't seem to move at all as they stare at you from all corners. They begin to question you, their monotone, alien-like voices are unnerving, but you realize something. There seems to be no way in... and no way out. You have no choice but to answer their questions now...)

???: Subject is [name], commencing interview.... please introduce yourself...








END INTERVIEW
Champion of Newts





Posts

: 5600


Points

: 6187


Join date

: 2012-05-05


Age

: 27


Location

: At a place



Page 5 of 5 •
1, 2, 3, 4, 5
---
Permissions in this forum:
You
cannot
reply to topics in this forum