Episode List
Full Version
Episode 1 - "Welcome to Sector 8"
- Shortly after arriving in Sector 8 and getting introduced to its various inhabitants, a terror threat is made on the Economic Complex. The team must rush to stop a tragedy, the clock is ticking...
Episode 2 - "The Beasts' Number"
- The Mystical Mafia hires a lethal hitman to get rid of Sector 8's Magical Girls. How will the Sector 8 team manage to overcome the 666 Beasts?
- Team: emu, sky, desty, levi, dbz
Episode 3 - "An Imperfect World"
- The infamous terrorist Chesire captures Maximilian Talorre and holds him for ransom. What does he want?: A powerful Grimoire capable of transforming its user into a demon.
- Team: raven, mocha, chee, sky, dbz
Episode 4 - "Saturday Night Fever"
- With a dangerous villain on the run, the Sector 8 team begins to search the entire city for his whereabouts. When a familiar face gives the team a lead... they are forced to confront the Demon Prince Mammon.
- Team: Emu, desty, levi, mocha, chee
Episode 5 - "Reunion"
- Bird is finally reunited with the Princess of Zesterial, only to find out she's taken to a life of crime on Earth.
- Team: Mocha, Emu, desty, sky, raven
Episode 6 - "Showdown"
- An old enemy returns with new powers to finish off the Sector 8 Team, once and for all.
Episode 7 - "Rivals"
- When a rival of Amber Cadenza gains superpowers, Sector 8's team is called in to put an end to her rampage.
Episode 8 - "Betrayal Pt 1"
- The entire workforce of a Tallore Industries research facility disappears, it's up to the Sector 8 team to investigate!
Episode 9 - "Betrayal Pt 1"
- As a new villain rises in Sector 8, it's up to MSI to stop the entirety of Sector 8 from being eaten by a storm.
Episode 10 - "The Prince and Princess"
- Mammon has a new girlfriend! And it's up to MSI to break them up!
Episode 11 - "Anarchy Pt 1"
- Sector 8 turns on MSI, the demon grimoire returns, and the team is without allies.
Episode 12 - "Anarchy Pt 2"
- MSI's enemies gain the upper hand, but an unlikely ally arrives to change the balance of power.
Episode 13 - "Anarchy Pt 3"
- This is it, the ground-breaking last episode of season one! If MSI can best one last foe, Sector 8 is saved, and they'll do it, even if they have to beat Hell itself to do so!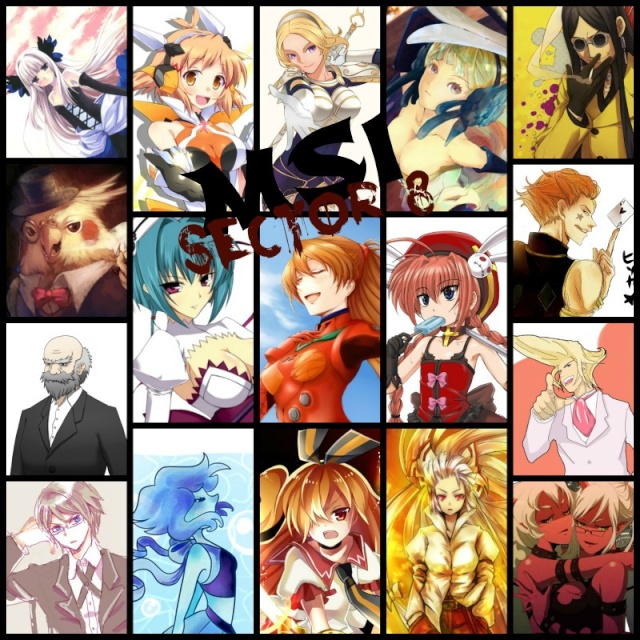 Champion of Newts





Posts

: 2825


Points

: 3257


Join date

: 2012-05-09



---
Permissions in this forum:
You
cannot
reply to topics in this forum