Post profiles for villains and plot characters in The Vanguard here.
Champion of Newts





Posts

: 2825


Points

: 3257


Join date

: 2012-05-09



JOB APPLICATION
【 APPEARANCE 】
Transformed:
Non-Transformed:
(Always transformed...)
【 THE BASICS 】
Name:
Xanthe Lambros
Alias:
The Diviner Supreme
Age:
<REDACTED>
Sexuality:
Asexual
Relationship Status:
Uninterested
Height:
5'11" (with heels, 6'1")
Species:
Witch
Place of Origin:
Unknown Opposing Realm
【 DETAIL 】
Series:
The Vanguard
Personality:
Xanthe is a relaxed, organized person with all the desired qualities of a leader. Sociable, confident, assertive and friendly- she`s the kind of person that simply attracts people, and shines into a room when she walks in. She holds a thin air of regality around her, and visibly holds gentle power without imposing it upon anyone- though, she isn`t afraid to enforce her authority should it be questioned or denied. She is an expert on handling matters political and corporate, all while keeping up an amiable and charming face- she has a 'kill it with kindness' technique of dealing with conflict. Unless it comes to monsters of the week... those are made for blowing up, obviously.
She also prides herself in her patience, but one thing that certainly dries it thin is sexual connotations or jokes aimed her way-- usually due to her body type, or mannerisms. And despite her power radiating form, she bares several motherly qualities- causing her to become very, very close to several of her employees in Mahou Shoujo International that are naturally drawn to her. She knows the full name and backstory of each and every girl employed, and has spoken to all of them at least more than once personally- she considers herself a proud supporter of each girl, and holds them all in special regard. But, as close as she may get to her employees- she obviously has her secrets, and has garnered the slightest bit of infamy from her secretive nature.
To an outsider, Xanthe is a being without many flaws- or rather, no flaws at all. The porcelain exterior of the veteran magical girl leaves a whole lot of room for questions and speculations-- keep an open ear and mind and you`ll surely hear several rumors floating about her past and present. Though- there isn`t a soul alive who knows of what she`s hiding behind closed doors.
Biography:
The Diviner Supreme is a veteran of Mahou Shoujo International-- among the very first heroines to join the company`s crusade against the misshapen of this realm. She`s commonly known as the figurehead of MSI, her heroic feats known on a worldwide scale. With humble origins, she begun as a powerful-- but, accident prone witch whom had come to Earth as part of an initiation into a larger society. As a contender to the throne of the Witch World, she begun with very little knowledge on human relations, her trials and tribulations on Mid-World (Earth) serving as a rite-of-passage. A free spirit in the purest sense of the word, Xanthe quickly discovered emotions she never knew existed-- loneliness, grief, depression, love, desperation, and, most importantly, self sacrifice. After years of battling monsters, demons, and rival witches-- her Queenliness test had been completed, the invitation to return to her realm open. She had declined-- choosing to stay linked with Mahou Shoujo International, and finding a true enemy in the darker side of human nature. Her generation of Mahou Shoujo has long passed-- and she is the last one standing. Since her pledge to remain loyal to Earth, she`s taken up the duty of the organization`s director, dispensing orders and organizing teams of Mahou Shojo in order to help the organization function fluently.
【 BATTLE INFO 】
Fighting Style:Skills:
『Attack』 - Description
『Attack』 - Description
『Attack』 - Description
►Finisher◄ - (A finishing attack. Only one for now.)
【 OPTIONAL 】
Theme Song:
The Supreme Diviner`s Theme - Signum Malum
Inspirations:
Nick Fury, Professor Xavier, Majokko Megu-chan
Friends:
- MSI
Foes:
- Evil people
Creed:
(Before the Magical Girl confronts the Monster of the Week, she invariably issues a formal challenge involving an always-repeated Catch Phrase and some topical variant. Essentially, this is their version of "In the name of the moon, I shall punish you!")
Extra Notes / Trivia:
(For anything not mentioned prior!)
Last edited by Emu Queen on Sun Nov 16, 2014 11:25 am; edited 2 times in total
Champion of Newts





Posts

: 2825


Points

: 3257


Join date

: 2012-05-09



JOB APPLICATION
【 APPEARANCE 】
Appearance: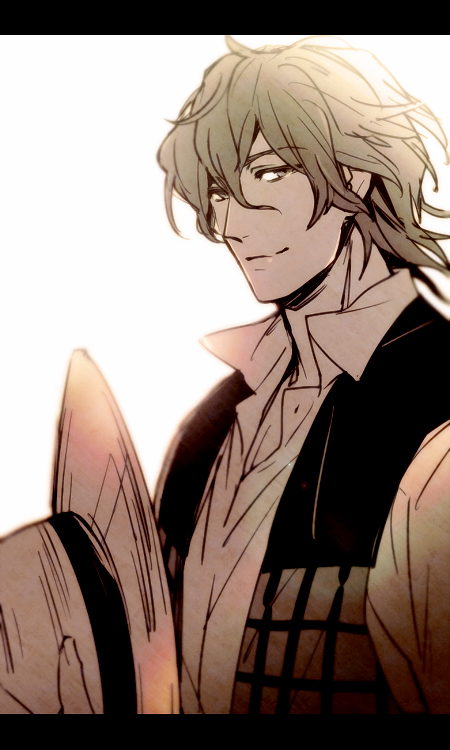 【 THE BASICS 】
Name:
Marco Valenzuela
Alias:
The South Beach Saint
Age:
22
Sexuality:
Bisexual
Relationship Status:
Always Single
Height:
6"2
Species:
Human
Place of Origin:
Miami, Florida
【 DETAIL 】
Series:
The Vanguard
Threat Level:
E
Personality:
Marco is a clown, by all means it's a miracle he's been so successful in his life. He appears to be more concerned about partying and getting women (and secretly men) than his work. It is unclear if he does it on purpose or not, but the man constantly speaks in double entendres and his clothing seems to fall off on its own. It is also a miracle he hasn't been slapped with sexual harassment charges. He is, however, a genius at his job. So much so that MSI finds him to be their only lawyer who routinely succeeds in defending the MSI teams after they cause so much destruction in the various cities they operate in. He is constantly in conflict between his inner genius and his outer party animal.
Biography:
Marco Valenzuela is a genius unlike any other... it's a shame such talent was given to a man like himself. Since childhood, just about everything has come easy to Marco. He effortlessly got Straight As throughout his academic career, passed with the highest honors, and became the top graduate at Harvard Law... all while barely opening any textbooks and partying all night. He moved to Miami, and worked as a corporate lawyer for a year, though he mostly spent his time partying in South Beach. He was quickly picked up by MSI due to his prestige and continues to be their most successful attorney.
【 BATTLE INFO 】
Fighting Style:
Marco has the most effective fighting style ever known to mankind... he has the ability to file lawsuits on you. Beware Marco's amazing ability to have your ass sued for all your worth. In other words, no, he can't fight. Despite his toned muscles, he's a complete wimp, and could probably be beat up by a guy half his size.
Skills:
『Attack』 - Description
『Attack』 - Description
『Attack』 - Description
►Finisher◄ - (A finishing attack. Only one for now.)
【 OPTIONAL 】
Theme Song:
Marco's Theme - Let's Get it On
Inspirations:
I... I just don't know...
Friends:
- "Hello Ladies~"
Foes:
- The FBI
Extra Notes / Trivia:
- Marco is actually good friends with most of upper management in MSI, and they are all well aware that despite his initial appearances... the guy is actually pretty good at his job and he's reliable.
- It's a miracle he's not in jail considering the fact that his clothes seem to fall off on their own and he generally works around a lot of under-aged girls. Despite the unfortunate implications... his clothes... just seem to do that on his own. He doesn't strip around people intentionally.
- It is a mystery how he strips spontaneously.
Ruler of Newts





Posts

: 7247


Points

: 7895


Join date

: 2012-05-04



Similar topics
---
Permissions in this forum:
You
cannot
reply to topics in this forum