1. Alison Olmstead
2. Belmount Perrault
JOB APPLICATION
【 APPEARANCE 】
Transformed:
Non-Transformed: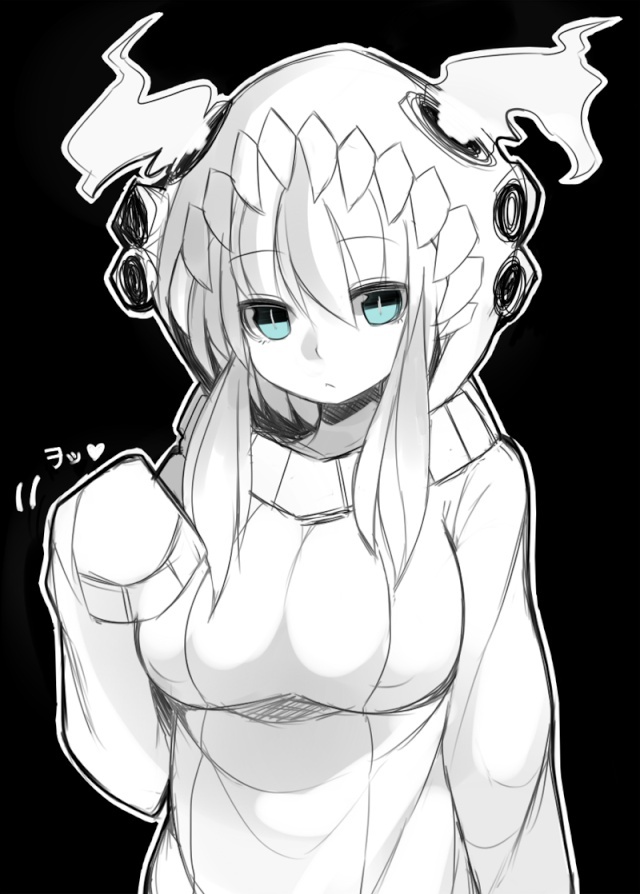 【 THE BASICS 】
Name:
Allison Olmstead
Alias:
Parasitic Guardian Alison
Age:
16
Sexuality:
Xenosexual
Relationship Status:
Dating Parasite
Height:
5"5
Species:
Deep-One Hybrid
Place of Origin:
Innsmouth, New England
【 DETAIL 】
Series:
The Vanguard
Personality:
Allison is cold and detached, she rarely changes facial expressions, and seems to just enjoy being on the sidelines watching other people. She seems to be talking to herself a lot, though she is in fact talking to the parasitic alien on her head. Despite being extremely antisocial and sometimes sadistic, Alison has a strong sense of justice which is the only thing that prevents her from taking a darker path. She's not one for team work, in fact she refused to join MSI until being convinced by Xanthe.
Biography:
Alison was born in Innsmouth, Massachusetts, born to a poor family of fishermen living on the docks in near poverty. However, as a child she was kidnapped by an outsider, and raised in the countryside. Raised by her kidnapper for most of her life, Alison was 14 when she was told the truth, when the man she thought to be her father was on his deathbed. With her "father" dead, Alison returned to Innsmouth, only to find a decayed town filled with cults and otherworldly beings known as the "Deep Ones". Alison tried her best to get her home town, her family, and anyone innocent in the town from a cult known as the Esoteric Order of Dagon, and the Deep Ones. However, she failed, culminating in the order of Dagon growing so much power that it posed a threat to the entire country. In the end, the entire town of Innsmouth was bombed, and wiped clean off the earth, along with its coasts. Alison was the only survivor, only managing to survive thanks to her being blasted into the water by the bombings, in which she was chosen as a host for an otherworldly alien parasite she only refers to as "Parasite". After making a ''contract'' with the being, the two became partners. "His" real name being "Uvhash", both beings would then build a symbiotic relationship after some time. Crushed with despair after facing complete hopelessness in trying to protect Innsmouth, Uvhash convinces Alison to join Mahou Shoujo International to make up for past failures.
【 BATTLE INFO 】
Fighting Style:
In combat Alison relies on Parasite's tentacles and using her staff. The tentacles are incredibly durable, capable of shielding Alison from magical blasts and weapons such as firearms and swords. Parasite's raw strength allows for its swings towards opponents to also pack quite a punch. As far as the staff goes, its top half can be used bluntly, while the sharp bottom of the staff could be used to stab opponents. However, Alison herself is physically weak, she requires Parasite for strength and durability.
Skills:
『Entropy Blast』 - The cannons melded to Parasite begin to charge up pure chaos energy, once the attack is charged, Parasite fires all four of its cannons towards Alison's opponent using a chaos blast.
『Life Force Drain』 - Parasite sends either one or two tentacles out towards Alison's opponent, if the tentacles manage to reach the opponent's skin, the tentacles will pierce the skin and begin to drain life energy. Any life energy taken will heal Alison and Parasite.
『Paralysis Shock』 - Alison casts some strange "magic" using her staff, purple lightning-like energy begins to gather around its tip, then it is shot off towards Alison's target. Said magic is capable of paralyzing organic beings and working as an EMP for machines.
►Helplessness: The Cosmic Truth ◄ - Parasite catches Alison's foe with all of its tentacles, then slowly pierces all of its tentacles into the target. It begins to slowly drain the life energy from the target, as Alison begins to cast a spell. Parasite then lets out antibodies into the opponent that start to eat away at all matter before Alison finishes the opponent by finishing her spell. The spell generates a field of entropy around the target that completely eviscerates it, reducing it to nothingness. Before the target loses consciousness, Parasite makes a link with it, letting loose its full knowledge of the universe, which would drive almost all humans to insanity.
【 OPTIONAL 】
Theme Song:
Allison Theme - Innocent Sorrow
Inspirations:Friends:Foes:Creed:
(In two voices) "You are but a meaningless shadow in a realm beyond your comprehension... allow me to -enlighten- you...!"
Extra Notes / Trivia:
- The "Magic" Alison uses is in fact not magic, but technology used by Parasite's race. The technology is just so far beyond the realm of human comprehension that it appears to be magic to all but the most intelligent of humanity.
- While in Innsmouth, Alison discovered that her own father was a member of the Esoteric Order of Dagon. Members of the Order mated with the Deep Ones, Alison is in fact a result of one of these mating rituals, making her a Deep One Hybrid. Deep One Hybrids are born looking human, though with gills. Deep Ones Hybrids stay human until they live to about middle age. Then, they begin to slowly take on the features of a hideous Deep One, slowly losing their own humanity and consciousness in the process before becoming a complete Deep One. Once a Hyrbid becomes a complete Deep One, they become immortal, and can only die through unnatural means such as murder, but they do not die to means such as age or disease. Alison is destined to eventually lose her humanity and sanity for eternity.
- On the subject of gills, Alison can breathe underwater.
- Alison's kidnapper was an outsider who discovered the Cult operating in Innsmouth. He kidnapped Alison in an attempt to prevent her from living her life at the mercy of the Deep Ones and the Esoteric Order of Dagon.
- Alison's distant ancestor is in fact Obed Marsh, the founder of the Esoteric Order of Dagon. The Order was founded to worship not only the Deep Ones and "Father" Dagon, but also "Mother Hydra" and a deity known as "Cthulhu".
- After Innsmouth was completely bombed, both The Order of Dagon and the Deep Ones are believed to be wiped out.
- Since the day Alison bonded with Parasite, she has been followed in secret by a man whom also haunts her dreams. He only introduces himself as "The Whispering Man".
Last edited by Amazing Pan-Sensei on Fri Oct 31, 2014 12:31 am; edited 1 time in total
JOB APPLICATION
【 APPEARANCE 】
Transformed: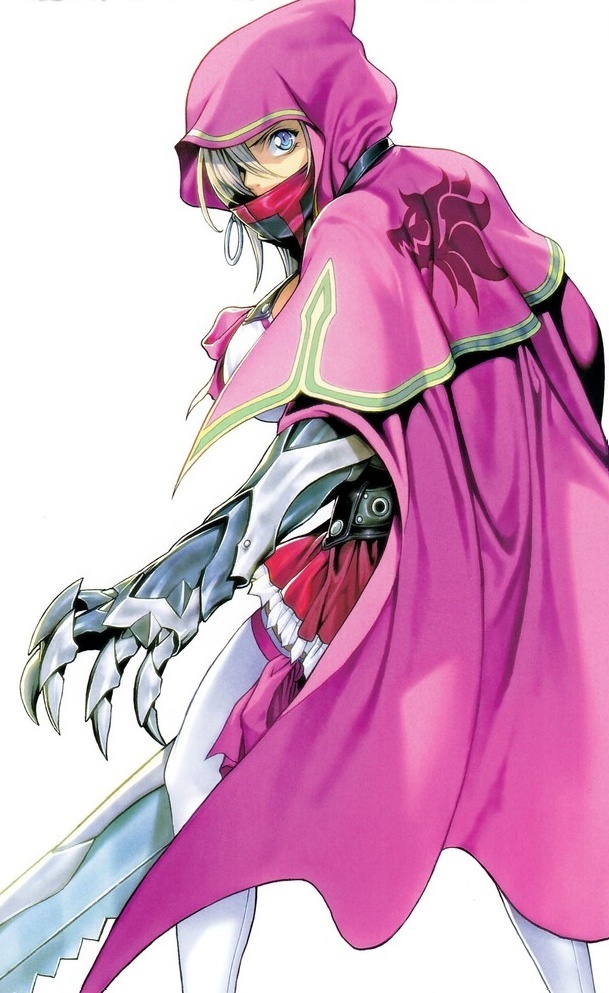 Non-Transformed:
【 THE BASICS 】
Name:
Belmount Perrault
Alias:
Red Riding Hood
Age:
18
Sexuality:
Bisexual
Relationship Status:
Single
Height:
5"7
Species:
Human
Place of Origin:
Paris, France
【 DETAIL 】
Series:
Grimm Keepers
Personality:
Belmount is a rather air-headed, haughty, and somewhat sadistic as herself. She's constantly looking out for chances to have fun and often dismisses her duties as a Magical Girl for rather weak reasons. As the Red Hood however, she takes on the personality of her ancestor, a grim, brutal hunter of the supernatural who revels in the glory of battle. This second person doesn't come out unless she transforms, in fact, they are two different people.
Biography:
Belmount Renault was once a simple city girl in Paris, with aspirations of becoming an actress. She cared little for anybody else but herself, she was rather vain and loved looking down on others. Most would consider her a bully. She spent most of her life that way, most people knew her as a cruel, heartless woman, with the exception of her family, whom she was exceptionally pleasant to. Other than herself, they were her only treasured things in life. Little did she know that destiny had more in store for her than the simple life of an actress. Belmount is actually the latest in a long line of hunters, specializing in tracking down the supernatural, the deepest darkest fears of humanity. They were the Perrault family, the Red Hoods, and for centuries they'd been defending Europe from the nightmares that haunted humanity. Their greatest enemies were the Lupin family, made infamous by the great thief Arsene Lupin. They were a family of thieves that ravaged Europe for centuries... unknowingly to the populace, they also had the ability to transform into wolves. One day, Belmount returned home to find her father and brothers killed by the Lupin Family. Her mother led her out of Paris and introduced her to the Red Hood Order, descendants of the Perrault family just like herself, whom taught her how to channel the memories and experiences of her ancestors to become a member of the order herself. In her training, she learned to channel ''Bonnebelle", her ancestor, gifted in the art of hunting and using the Perrault family's greatest abilities to her advantage. Together, they hunt the forces of darkness, while tracking down her family's killers.
【 BATTLE INFO 】
Fighting Style:
Red Hood is an expert hunter, gifted in tracking and sneak attacks, she mainly fights with axes and a large saw-like sword. She's trained to use the axes at both short range and long range by throwing them, while the sword is for doing some serious damage. However, Red Riding Hood has other abilities at her disposal. She can speak to the animals, receiving information from them and having them help her in battle, and she has the "Eyes of the Hunter" which allow her to magically see the tracks of whomever she is hunting.
Skills:
『Cross-Slash』 - Red Hood uses her Sawblade with great speed, slashing twice at her enemy, however, she's slashing so fast she appears to be doing this in one swing, creating an 'X'-shaped slash directly at her enemy.
『Summon: Big Bad Wolf』 - Red Riding Hood has the ability to summon the spirit of the creature that inspired this line of hunters: The Big Bad Wolf... the original member of the Lupin Family. Unlike his descendants, he's made amends with humanity and has sided with his former enemies, offering his help as a summon whenever needed. The Big Bad Wolf is twice as large as a normal wolf, with incredibly sharp teeth capable of gnawing people into pieces and the ability to regenerate. This summon only lasts for five minutes however... so she has to use it for all it's worth.
『Hunter's Fury』 - Red Riding Hood throws eight throwing axes out like boomerangs, which all strike her opponent at the same time from different directions. This was Red Riding Hood's original finisher from when she first started out as a magical girl.
►Eye of the Hunter Level 2◄ - An upgrade of Belmount's original Eye of the Hunter, which is only active for exactly 15 minutes, after which not only will the eyes ware off, but Red Hood will be forced to transform back into Belmount. Eye of the Hunter 2 allows fro Belmount to see the natural weaknesses in someone's physical form... in other words, she sees the places where she can strike her opponent for the most damage. Her reflexes are also greatly increased. Very rarely, she can see the "Red Line of Death", a weak point that will instantly kill her opponent if she strikes it.
【 OPTIONAL 】
Theme Song:
Belmount's Theme - Liar Mask
Inspirations:
Basically a magical girl version of Assassin's Creed, yes.
Friends:Foes:Creed:
"I am the Red Hood... that which hunts mankind's greatest nightmares, prepare yourself!"
Extra Notes / Trivia:
(For anything not mentioned prior!)
Belmount and Alison approved!
Champion of Newts





Posts

: 2825


Points

: 3257


Join date

: 2012-05-09



---
Permissions in this forum:
You
cannot
reply to topics in this forum