Page 16 of 16 •
1 ... 9 ... 14, 15, 16
Isaac Harvey
Blondey
"No that's not being strong...that's being weak." Isaac was trying his best to stay calm and composed, which wasn't working at all. "You say that you've felt worse pain than I can ever imagine, and I'm certain that's true...but it doesn't mean that you can run away. Just running away from your problems to be this kind of stronger isn't the truth at all...that just means you can't fight your own problems! There is always going to be pain no in your life and you have to accept it head on! Trying to hide it or saying that this helps you become stronger is a fucking lie! No matter what you say or do, pain will always be coming back! There's no use trying to hide it or stay away from it, it'll come back with a vengeance! But that's why...the people or certain person close to you helps...they help take the pain as well so you're not alone. But now, even though Justus was always there for you...you just pushed him away. YOU COWARD!" Isaac could feel the tears was blocking his way now as he shook his head a bit to get them to come off. The next thing he noticed when he looked back to where Matthias was, Ryder was on the ground. What! What the hell just happened!?
D-Rank Super Criminal





Posts

: 1575


Points

: 1554


Join date

: 2013-07-09


Age

: 25



Justus Maximus Philo Marcellus VII
The Knight of Azure Flames
-------------------------------------
"In the name of the ambition of azure flames, all servants of evil shall taste the edge of my blade!"
-------------------------------------
Even as Matthias had grabbed his bat and stopped it, Ryder was still trying to shove it forward--and as Matthias saw Ryder's face then, it was clear that the redhead was an absolute mess--face still streaked with tears, slight blood splattered across his freckled skin, his teeth grit together in an immense attempt to not just break down right then and there. Then, he was pushed to the ground, and his eyes went wide as Matthias managed to grab his bat from him, pointing it at several vital points before simply tossing it away and leaving him there. Ryder was absolutely dumbfounded. His head was a whirl of emotions--grief over Chelsea, fear for Jo dying, fear for anybody else dying, knowing that they needed to get out of there, anger towards Matthias, anger towards Cain--he could barely think, his emotions were screaming so loud inside of his head. For a moment, he simply knelt there--unsure of what to do. He stood up slowly, raising his hands to his head, shaking his head frantically as he tried to figure out what he was supposed to do here. A good leader would have known--a good leader wouldn't have let anyone get hurt--and here they were, all about to die if they didn't get out of here--that was it. They needed to get out of there. Now. Ryder staggered back over to Jo, trying to speak but barely able to form words with how badly his voice was trembling,
"W...W-We need to leave...w-we've gotta get o-out..."
Meanwhile--upon hearing his name mentioned again, Justus had looked up, listening to Matthias speak--then, unexpectedly, he stepped forward. He gave Marko and Nate a look as if to reassure them that he would remain calm--and then he took a deep breath, approaching Matthias and standing right in front of him--but not attacking.
"You...believe that I don't care?" he asked Matthias plainly, his voice oddly even and lacking in intensity. "Ma--...Damian. To think that I wouldn't care...that in itself is foolishness. He shook his head, pausing for a moment--then spoke again. "I cannot blame you for wanting to be stronger--for, after all, every man and woman seeks to better themselves. However...your method...I cannot agree with. It may be the quickest path...however, it is a path of darkness, smeared with the blood of your allies...you've joined up with Sullonstein, M--Damian. I...I know that that name does not mean much to you...it hasn't meant much to anyone but myself, and while I do appreciate you humoring me...I know that it is only humoring. However, to me...this is a betrayal, Matthias. Or--Damian. Whatever it is you want to be called! I don't understand why you despise your chosen name so much...a name is a title that we choose for ourselves! ...I'm not sure whether this 'Damian' part of you is new or old, however...all I know is that he is allied with a great darkness. And that...isn't something that I can accept. I know that you said that you wanted to be able to protect me--but know this, Matthias. If...If you take this path...you will have no choice but to fight me!" He seemed to be having a little more trouble keeping up a poker face now--it was clear that saying this pained him. "I know that I am no longer fit to be the Azure Knight, but I also cannot condone your joining Sullonstein! So...if this is the path you choose...be aware of the things that come with it...! You will have to fight me...and most likely the Amber Cleric as well...So...if you are ready for that...then go on! But...I must say...I am disappointed, Matthias. Just...let me have this one more time." He moved forward, then, throwing his arms around Damian's middle, holding him close for a moment with his head resting upon Matthias' shoulder. "I hope that fate finds you well..." He whispered into Matthias' ear, sounding more than sincere--he really meant it. Then, he pulled back, giving Damian a serious look--before turning around, walking away from Damian a few steps. "If this is the path you choose...then the next time that I lay eyes on you, it shall be as enemies. ...There is no other way."
-----------------------------------------------------------------------------------------
Justus' Theme – Xepher
Ryder Mercy
The Boss
-------------------------------------
"I guess it's true what they say...you never know how strong you are...until being strong is the only choice you've got."
-------------------------------------
Rookie Hero





Posts

: 6518


Points

: 7317


Join date

: 2013-04-29


Age

: 25


Location

: Maryland, U.S.A.



Nate Hardey
Blue Bullet
,
Don't underestimate me just because I'm a kid. I've people to protect and I'm going to do just that no matter what!
-----------
Nate looked at Justus, not entirely sure if his words made him feel better. He'd lost a lot too. but Nate never pretended he understood how others felt. What he did understand was that Justus was hurt right now. He looked at Justus, his emotions so clustered he wasn't even sure how he felt aside from angry and frustrated. Before he could say anything though Justus was already speaking.
Nate looked at Matthias, still keeping a firm grip on the lance. His grip tightening even further the closer Justus moved closer to the whitette. He hadn't wanted this to be how things went at all. But Nate wasn't willing to lose anyone else. Not after what had already happened.
D-Rank Super Criminal





Posts

: 1897


Points

: 2100


Join date

: 2013-09-17


Age

: 24


Location

: The Nether and occasionally Wonderland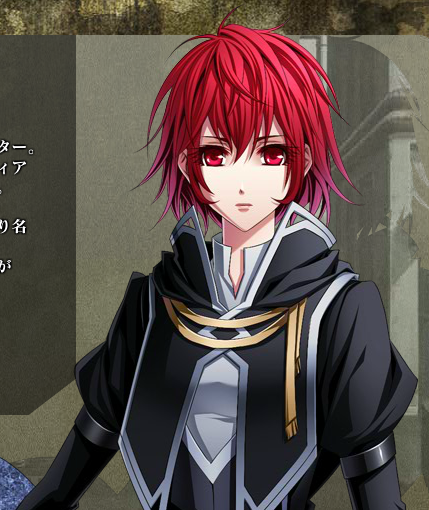 The Tainted Doctor
Don't worry, love. I'm a doctor. he he
------------
Despite focusing on finding a way out of their situation mostly intact, Jack was still unable to restrain a dark laugh. A rudimentary creature of black and white. That was quite the interesting description. She knew she certainly didn't think of herself that way. Things had unfolded quite interestingly. Though as genuinely interested as she was, from the moment their first exit had been blocked one thing had been clear to Jack. They needed to get out of there. She turned her attention back to Mocha as the woman spoke, still alert to what was going on with the others.
I believe that could work. I had mentioned creating a new opening. Who out of our ranks would likely still have enough fire power to do that?
Jack surveyed the other members of Vulture. Several of them did still have their guns. Though after the initial attack on Cain, she wondered how much ammo they had left. Jack  turned back to her fellow doctor, smiling calmly at Mocha,
We will get out of here, Deary, one way or another. I believe we've all had quite enough of this.
D-Rank Super Criminal





Posts

: 1897


Points

: 2100


Join date

: 2013-09-17


Age

: 24


Location

: The Nether and occasionally Wonderland



Bunny◈Mio
Ranked #9
Crimson Angel of Death
Theme: Bunny Mio- Oh, she's a Killer
It♥is♥true♥that♥we♥lose♥our♥humanity♥to♥the♥world
Bunny kept banging her head on the window, drawing blood evenutally with how hard she was hitting her head. She was panting, getting tired and her head hurting a hell of a lot.
"Wait..." she said, and felt the head. "Storm windows...their plastic...FUCK YOU!" she yelled, and then lost her balance. She toppled over and hit her head on the stairs. "Ow...fuck..." she just...laid there. She gave up. She couldn't get out of the basement, and she was pretty sure the door to the upstairs was freaking locked, and now her blood was smeared on a storm window. She rolled to get under the stairs, and curled up. As bad as this situation was, she was content. She hadn't had any visions in a while, she felt like she could sleep better. Everything seemed to kind of fade. Mostly it was because her brain was going, 'fuck you' due to the head trauma, but she was at least delusional happy.
I✘just✘didn't✘think✘it✘would✘happen✘to✘me
Champion of Newts





Posts

: 5600


Points

: 6187


Join date

: 2012-05-05


Age

: 27


Location

: At a place



Marko Cuthbert
Lychnis
Marko saw Ryder getting stopped, just as Pugsy had been. Matthias was dangerous. Extremely dangerous. And Justus was just talking with him? Outrageous. Marko knew what he had said about Ryder's pride - and this action he was about to undertake may have suggested similar pride. But he intended it as an attempt to protect those he now cherished. He raised his pistol again towards Matthias - this time not an attempt at a mercy kill, this time to try to bring down a major threat. He pulled the trigger once with Matthias' head clearly between the irons.
Newt Overlord





Posts

: 395


Points

: 433


Join date

: 2014-04-12


Age

: 23


Location

: Upside, inside out



Josephine Beaumont
❢ QUEEN CALAMITY ❢ 
feel it inside, where your light lives.
now feel it all die, as your light dims. 
[ ♔ ♚ ♔ ]
______________________________________________________________________________________
Jo flinched hard as Ryder ran at Matthias, immediately regretting not trying to convince him to stay near her more-- she squeezed her eye shut and forced herself to look away, subconsciously knowing her mind wouldn`t be able to take the damage if she saw Ryder be rendered to shreds in front of her.
She pried her eye back open, however, at the familiar sound of his bat tacking against skin- and peered up to glower over at Matthias. Her fists clenched- as much as she respected and admired his decision, a line had just been crossed- she seemed about ready to pounce at him next, until Ryder came back to her. His vulnerability made her stop in her tracks- the anger leaving her face in a flash as she quickly took both his hands in her`s. "C-Calm down, calm down-" She murmured hurriedly, surprised in her own lack of fear-- she was scared, of course-- she was angry and grief-stricken, of course-- but not to the full extent she was used to... Either way, she needed to push that all aside and think clearly- failure was not an option here. She pulled Ryder closer to her protectively, staring over at Ivy for two long moments before glancing back at Cain and Matthias again-- she noticed some people prying about for an exit while the two whitettes were distracted by attackers, and worked quickly through endless possibilities for escapes. There were windows, but they were high up- they all had explosives, but that amount of carnage would only provoke Cain... The situation was getting more and more dire by the second-- she needed to get a plan now...!   
______________________________________________________________________________________
Jo`s Theme - Bang
__________________________________________________________________________________________
Cain had fallen silent, seemingly neutral as he observed Matthias deal with the incoming threats- and also closely observed those searching for an exit. He had been extra sure that there was only one way in, and one way out- they were all trapped here until he said so. As still as he was, he could hear and see each and every modicum of movement throughout the entire room- even the sound of Marko`s hand steadying upon his pistol. The moment the bullet left it`s barrel, a swarm of locusts zoomed by and swallowed it- as much faith as Cain had in Matthias` abilities, he wasn`t taking the risk, clearly. He suddenly sighed- a sound that somehow echoed throughout the entire room and thickened the air, as he straightened up to address everyone yet again.
"I believe my point has been made... Vulture Team,"
His voice darkened, and the sound of locust moving around the room suddenly grew heavier and heavier-  and the eerie sounds of pain they amplified with each movement grew loud enough to block out all other noise, panning a stinging headache upon those unfortunate enough to be stuck in the room with him. His presence was suddenly overwhelming- their vision would begin to shake out of focus and their balance would shift, all except for Matthias, Kraven, Ivy, and Poison down stairs-- all of which were oddly immune to whatever supernatural effect Cain was having on the rest of them. It was something out of a Lovecraftian story- their minds suddenly warped into incoherency and their senses hardly worked over the throbbing pain that suddenly struck the marrow of their bones- it wasn`t too painful, but they soon lost the ability to think of anything but it. It was as if their minds had unraveled themselves, pure insanity had inveloped their heads within a second- and the rush of the transformation was the source of their pain. The only sound aside from screams was the sudden echoing bellow of Cain`s voice, which sounded above all of the eldritch nonsense.
"The devil is no monster, Vultures-- he is an illusion. He is but a fairy tale... the demon is a lie! ...But me... I am a different shade-- I am different. I am the man of a thousand truths. I am Cain, the creator of sin, and I am forever. This was but a warning, Vultures--!"
By the end of his sentence, he disappeared- his entire being spreading apart into larger bevies of locust that took over the took in a tsunami effect, casting over everyone within the room-- another swarm sectioned off and glided downstairs, casting over those down stairs too-- from Emilia, to Bunny, to Poison-- to even the dead bodies of footmen, laid to waste by Vulture Team officers as they made their initial entrance not too long ago. The movement of the insects was suddenly more violent than before- they bustled around in confused but aggressive circles, colliding with each other in apparent attacks- and as their numbers began to dwindle, it became apparent that they were swallowing each other, similar to the way they had devoured all of their strikes earlier. From their perspective, it seemed like death- though it was far from it.
"Do you really think that a simple fire could control the souls of my kin...? We are everywhere, Vultures... and sooner or later that fire, that fire that you call your own, it will raise up around you and the tables will be turned... it will be you who is locked inside with a monster. Your fire fears me, Vulture Team. It cowers into submission at the sound of my voice because it understands that it itself could never harm me, nor my cause. Do you wish to know why...?!"
When the locusts died out, suddenly-- the Cathedral was empty. Not a single soul remained within it`s walls- they had all disappeared, whisked away by what appeared to be demonic magic. The air in the Cathedral was lighter now... the blood was evaporated, the corpses were vanquished-- it was as if nothing had ever happened. It was absolutely surreal, like a nightmare that had invaded the thick walls of reality and changed everything- but it was very much real, something that would become apparent as those who had previously stood within the Cathedral walls would find once they opened their eyes again. The officers of what had been Vulture Team would find themselves scattered in different parts of the Mojave, every detail of the events of that day still engraved deep into their psyche and memory-- they had no direction left, and no choice but to create a new one.
"Because I am already dead, Vultures... I am already dead..."  
__________________________________________________________________________________________
✗ Cain`s Theme - Shadowlord
✗
Champion of Newts





Posts

: 2825


Points

: 3257


Join date

: 2012-05-09



Ruler of Newts





Posts

: 7247


Points

: 7895


Join date

: 2012-05-04



Page 16 of 16 •
1 ... 9 ... 14, 15, 16
Similar topics
---
Permissions in this forum:
You
cannot
reply to topics in this forum