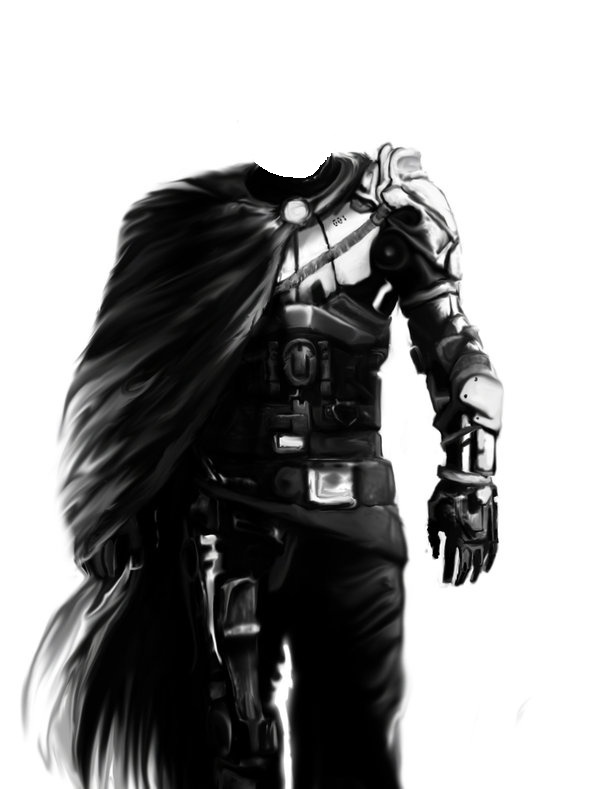 『ROIVAS RUOY MA I』
██████▇▇▇▇▇▇▆▆▆▆▆▆▅▅▅▅▅▅▄▄▄▄▄▄▃▃▃▃▃▃▂▂▂▂▂▂
A sphere of pure psychic energy flew out of No Man's Land, crashing into the wasteland outside of the prison city. It slid across the ground, before smashing into a nearby mountain, exploding it to pieces as the sphere when supernova, expanding and unleashing a holocaust of psychic power. It seemed, if only for a moment, that CP-02 was finally destroyed in what seemed like a devastating attack. But as the dust cleared, in the crater where the mountain once stood, there it was. The hulking automaton still stood, still standing and completely intact. The attack had barely damaged him "Is... is that all you've got Josephine...?" Charles spoke out against the woman, dusting himself off. He walked out of the crater, slowly but surely, looking up with his glowing crimson eyes at the flying psychic "AS I SAID JOSEPHINE... YOU'RE JUST A HUMAN... YOU CAN'T STAND UP AGAINST THE LIKES OF ME. FROM THE VERY BEGINNING YOU WERE DOOMED... heh..." the machine brought his arm out, pointing it towards Jo before clenching his fist "FROM THE VERY BEGINNING YOU WERE THE PAWN... THE PAWN OF THE BLACK KING... AND NOW THAT YOU'VE WORN OUT YOU'RE WELCOME... IT'S TIME TO DIE. CHECKMATE, JOSEPHINE. CHECKMATE..."
▂▂▂▂▂▂▃▃▃▃▃▃▄▄▄▄▄▄▅▅▅▅▅▅▆▆▆▆▆▆▇▇▇▇▇▇██████
『pOOƃ ɹƎ⊥∀Ǝɹƃ ƎH⊥ W∀ I』
♕ ♕ ♕
『
All according to plan...
』
Charles vs Jo Theme - Under Heaven Destruction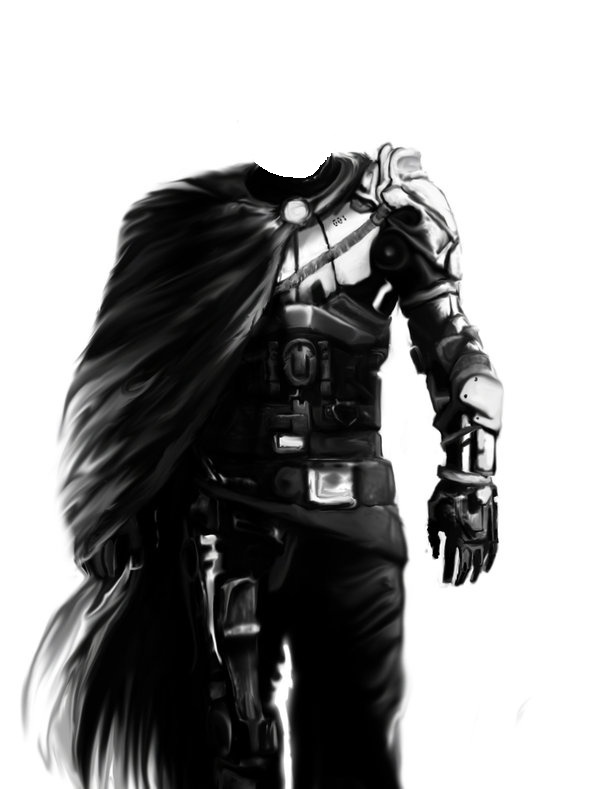 『ROIVAS RUOY MA I』
██████▇▇▇▇▇▇▆▆▆▆▆▆▅▅▅▅▅▅▄▄▄▄▄▄▃▃▃▃▃▃▂▂▂▂▂▂
"Heh... how I love to see that expression on your face Josephine... THIS IS IT! ACCEPT IT! YOU CAN'T BEAT THE SYSTEM! HAHAHAHAHA-!" the machine began to slowly stomp forward. He had figured out how to win this, he knew full well what he had to do. All he had to do was drag this out until Josephine's energy gave out, psychic or not, she was still human. She would tire, her strength would leave her. He was a machine, he could be here as long as he needed to be, and he would never tire. Just like the system he had created for the world, he was immortal, his existence would never come to an end. "OH!?" he mockingly questioned the psychic "HUMANITY EH!? VERY WELL THEN... SHOW ME JOSEPHINE! SHOW ME JUST HOW DISAPPOINTING HUMANITY TRULY IS!" he yelled out to her, at this point, he knew they were at the end of their struggle now. It seemed to have lasted ages, but now, in its closing moment, he truly understood that there would be no glory for the winner. No, whomever won this would bare the burden of the earth for the rest of their existence. CP-02 had been baring the weight of the world on his back since he inherited it from the true Charles Paladin. He could see the woman was gathering up an attack just like the previous one she had thrown at him "REALLY? REALLY!? ANOTHER ONE OF THOSE!? HAHAHAHAHAHAAH! What a pathetic woman... I'LL SAY IT AGAIN AND AGAIN... YOU'RE NOTHING BUT FAT! NASTY! TRASH, JOSEPHINE!"
▂▂▂▂▂▂▃▃▃▃▃▃▄▄▄▄▄▄▅▅▅▅▅▅▆▆▆▆▆▆▇▇▇▇▇▇██████
『pOOƃ ɹƎ⊥∀Ǝɹƃ ƎH⊥ W∀ I』
♕ ♕ ♕
『
All according to plan...
』
Charles vs Jo Theme - Under Heaven Destruction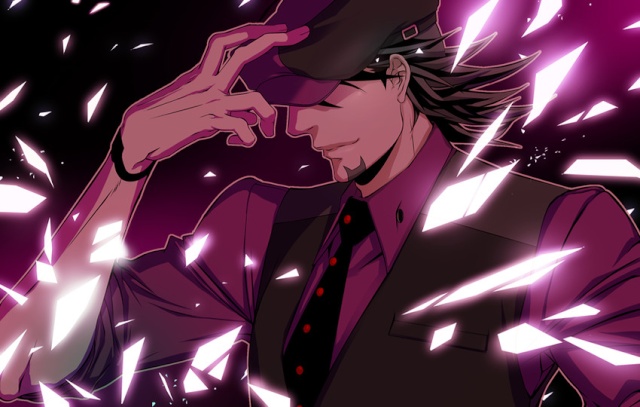 『ROIVAS RUOY MA I』
██████▇▇▇▇▇▇▆▆▆▆▆▆▅▅▅▅▅▅▄▄▄▄▄▄▃▃▃▃▃▃▂▂▂▂▂▂
Charles pointed his arm out to Jo "Heh... just what do you... think... you're... doing... doing..." the machine began to back away as Jo's bomb of psychic energy began to grow and grow until it was larger than the city that loomed down bellow it. Before Charles Paladin was a sphere of energy, the willpower of No Man's Land itself facing him head on. All these men and women that he had trapped here and used as his pawns. It was now all here before him, the raw willpower of the humans he looked down on and used as his play things "What... is this...?" as Jo spoke aloud to him, the machine took another step back, and another, and another "I... what...? No..." for the first time ever, Charles showed weakness in his voice. He was afraid, he was emotion, he was confused. His mind had regressed to that of a child's "How... are you doing this...?" this was beyond what even Xiu knew about psychics. Nobody was ever capable of doing something like this, nothing even close. The machine fell to it's knees "Humans... huh..." Charles had accepted it, he accepted his fate. He accepted that he wasn't the real Charles Paladin, he was CP-02, a machine made to continue a poor old man's wishes. Wishes that had been corrupted under his own watch. Jo threw the sphere of raw energy towards him, and it's shadow already loomed over his body. The machine didn't seem to so much as move. He thought back to his earliest memories, of his time spent with Charles Paladin. His creator, his role model, his father. Charles would sit down with the machine and read him stories, really, Charles was the only human whom knew his true nature, who didn't treat him like a machine. To Charles, regardless of who they were, everyone around him was a being with a soul. CP-02, he didn't just want to continue Charles' mission because it was his programming... he'd broken free from that a long time ago, no, he wanted to fulfill Charles' wishes of his own free will. For his father, for his only loved one. No... even that wasn't completely true. CP-02 searched his data banks for more memories. His time spent with Xiu, with Red Masque... Soraya, Shirley, Lao... they were his friends. And he had turned his back on all of them. In fact, he was the reason most of those people were now dead. He thought back to his time looking over Task Force 0... for years CP-02 had closed himself off from other humans, letting his company run itself. He remembered watching the members of Task Force 0 and actually worrying about them on their missions, and of his intelligent conversations with Jo. He had turned his back on them too. He had turned his back on everyone, his good intentions turned to pride... which turned to hate... and when he turned to hate... he lost sight of any light that may have existed in the world. He figured 'screw it, just kill them all, humanity doesn't deserve any better'. He believed that such thoughts were what made him better than everyone else. Be different, be ahead of the curve, judge everyone, only then will you be better than everyone else. In his own existence... he had always wanted to believe himself to be human... but he knew that deep down, he had always told himself that he was a machine, a cold heartless machine. So why, why did he care for these people?  
In the end, he realized that his own foolishness had led him down this path.
His hatred and disgust had made him into a cruel, cruel being.
Charles looked up to the sphere of psychic energy as it got closer and closer "I... was wrong..." about everything. Wrong about everything, and it led him to this very moment. He had turned to hatred... but with the people he had met in his life... Jo, Xiu, Shirley, David, Ryder... he could have changed the world for the better. They could have worked together, and they could have worked to make a better tomorrow. And it was all his fault that things turned out for the worst. He was caught up in the cycle of hatred and now the world had to pay the price for it. The only thing he tried to protect, the greater good, it was ruined by his own actions. Because of his hatred, he strayed from his path and got himself killed. Chaos would ensue "It's up to you now Jo..." the machine let out in a weak voice as the psychic bomb slowly dropped down towards him "I... understand now..." Charles Paladin would have never approved of any of this. The bomb dropped down on CP-02, consuming his metal body as it completely deteriorated to dust. The bomb continued to drop down into the earth, completely burning it away creating a crater. Then, it would expand before blowing up, letting loose a blast of psychic power so large it crater a crater bigger than No Man's Land itself. CP-02, there wasn't a trace of it left.
▂▂▂▂▂▂▃▃▃▃▃▃▄▄▄▄▄▄▅▅▅▅▅▅▆▆▆▆▆▆▇▇▇▇▇▇██████
『pOOƃ ɹƎ⊥∀Ǝɹƃ ƎH⊥ W∀ I』
♕ ♕ ♕
『
All according to plan...
』
CP-02 Theme - Always On My Mind
---
Permissions in this forum:
You
cannot
reply to topics in this forum