Page 2 of 2 •
1, 2
Endless Dawn
❢ QUEEN CALAMITY ❢ 
i finally found what i was looking for
a place where i can be without remorse
because i am a stranger who has found an even stranger war
[ ♔ ♚ ♔ ]
______________________________________________________________________________________
The snapping of her shoulder and neck in and out caused enough of a pause from the psychic to allow Charles to effortlessly blast her up into the sky again. She hardly had the strength to redirect her energy and zoom back at him, just hardly halting her ascent into the sky long enough to gauge where he had gone-- only to see him nearing her from the side. She tensed, but readied herself for attack again- only for him to fly toward a nearby skyscraper. She knew what this would entail, and prepared herself, fists clenching tightly and flaring up with another burst of energy. She attempted to focus through the buzzing of her ears, and the ever prominent sound of her ragged and labored breath-- but with her vision and energy faltering, it was only a matter of time before Charles won.
"YOU KNOW WHAT...?! I WON`T MIND ENDING UP LIKE HIM IF IT MEANS NOT ENDING UP LIKE YOU--! You... you like to compare me to the rest of them-- Jade, Xiu, Mario, David... but... I`ve got something the rest of them left behind, something I`d never dare leave behind-- and that`s my humanity! I`LL SAVE THE WORLD AND KEEP IT IN TACT BECAUSE FUCK YOU THAT`S WHY--! I`LL NEVER FORSAKE MY HUMANITY FOR ANYTHING OR ANYONE! AND THAT`S WHAT MAKES ME BETTER THAN YOU!" A building was being hurled her way-- and despite her claims to being oh so human, she reeled back her fist, and flung it toward the building with positively inhuman strength. A strangled roar forced it`s way from the pit of her stomach, up the void of her chest, creeped through her abused lungs, curved over her tongue and passed through her teeth-- and the building exploded at her fiery touch, it`s pieces scattering and landing throughout the city below. Her breathing was even more labored now, shoulders roughly rising and falling with each breath, body scorched-- the psychic energy around her, once a never before seen bright spectacle, was now reduced to a dim glow of red light. "This... could`ve all been different... you realize that, don`t you--?!" As she cried out, she built up more energy around her hands, shaping them into a spear-like manifestation-- and readily throwing it over Charles` way. At this point, she was pushing her limits-- but it was worth it. She had to finish this...   
______________________________________________________________________________________
♔ Charles vs Jo Theme - Under Heaven Destruction ♔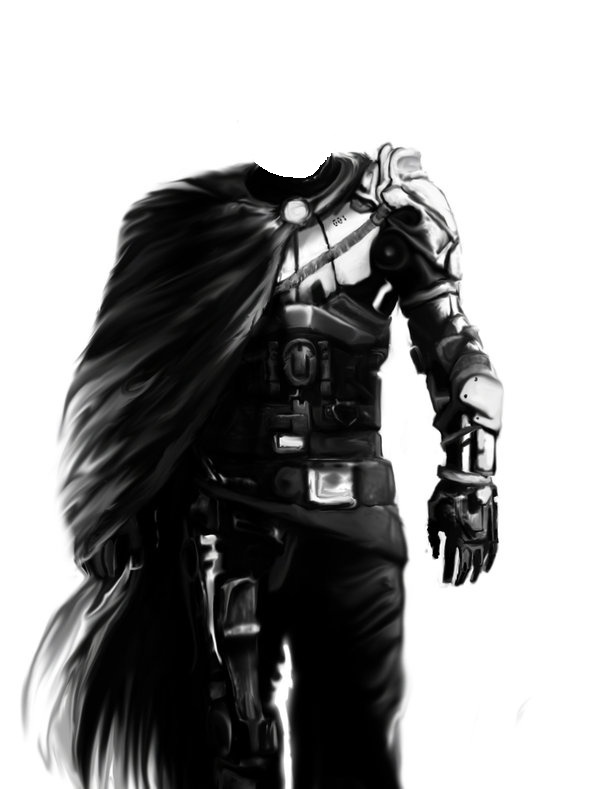 『ROIVAS RUOY MA I』
██████▇▇▇▇▇▇▆▆▆▆▆▆▅▅▅▅▅▅▄▄▄▄▄▄▃▃▃▃▃▃▂▂▂▂▂▂
"HA! YOUR HUMANITY WILL BE YOUR DOWNFALL! DON'T ACT LIKE THAT'S A STRENGTH, IT'S A WEAKNESS!" he boasted to Jo before pointing to himself "I AM A GOD! I AM ABOVE HUMANITY AND THAT'S WHAT MAKES ME WORTHY! YOU... just like YOU said... you're just a human... you're a pitiable human that could never hope to accomplish anything. That's just it..." Charles' arm went down as he began to stare off into the distance towards Jo. He stood there stoically in the sky as the psychic's attack came right at him "I can't see how it could go any other way... no... it HAS to be this way... it doesn't matter who's right or wrong. We're just a part of the cycle... violence leads to more violence... but... it could really only end this way..." it hit the man point black, completely consuming the machine. Yet when it cleared, he was still in one piece "Is that all...?" he mocked the bluenette in a solemn voice "Hmph... allow me to show you TRUE POWER JOSEPHINE!" he burst out with a sudden outburst of energy. His chest suddenly opened up, revealing a huge particle cannon "Die..." this one didn't even need to charge up, it immediately blasted out a huge particle beam towards Jo, it was huge, eviscerating everything in its path, completely eradicating entire skyscrapers and zooming past the city, leveling entire mountains. By the time the attack was over, everything in front of Charles was gone, wipe out, for miles and miles and miles "Heh... heheh.... HEHEHEHEH... I WIN! I ALWAYS WIN!" he yelled in triumph. No one could have survived that, not even an Awakened Psychic. He was sure that he had won.
▂▂▂▂▂▂▃▃▃▃▃▃▄▄▄▄▄▄▅▅▅▅▅▅▆▆▆▆▆▆▇▇▇▇▇▇██████
『pOOƃ ɹƎ⊥∀Ǝɹƃ ƎH⊥ W∀ I』
♕ ♕ ♕
『
All according to plan...
』
Charles vs Jo Theme - Under Heaven Destruction
Ruler of Newts





Posts

: 7247


Points

: 7895


Join date

: 2012-05-04



Endless Dawn
❢ QUEEN CALAMITY ❢ 
i finally found what i was looking for
a place where i can be without remorse
because i am a stranger who has found an even stranger war
[ ♔ ♚ ♔ ]
______________________________________________________________________________________
 "You try to equate yourself to ME and call yourself a LEADER-- THEN CALL YOURSELF A GOD IN THE SAME BREATH?! A LEADER THAT CAN`T SYMPATHIZE WITH THEIR MEN ISN`T A LEADER AT ALL- THEY`RE NOTHING BUT A TYRANT DESTINED FOR FAILURE! AND THAT`S ALL YOU`VE GOT LEFT TO DO FROM HERE ON OUT-- FAIL!" She roared back, snarling further at his next string of statements, "You may be just another cog in the machine-- but I won`t be. Say all you want, I`m different--!" She didn`t seem the slightest bit surprised at how little damage her blow did. Her energy was depleting by the second, and the only thing keeping her afloat was raw determination and blood-curling rage-- but she was pretty sure her raw ire would be enough to carry her through this.
In the blink of an eye, another canon was pointed her way- and before she had the time to react, having expected it to need the time to charge, it hit her point blank in the center-- sending the psychic tumbling away mid-air, crashing through skyscraper after skyscraper and leaving a whole new path of destruction in her wake. Everything the laser touched, it annihilated- leaving not even ash behind. Everything, at least, except Jo-- whom after sailing through multiple buildings back first struggled to get back up. Her healing factor had stopped entirely- broken bones bulging and threatening to penetrate from behind pale but badly scorched skin, blood fresh and caked on her hardly visibly features, eye rolled up into the depths of her skull and limbs twitching as a sign of what one could maybe call life.
At this point, only a very dim glow of what used to be her fiery psychic energy remained- enough to keep her in the air, at least. Her once bright red hair had dimmed to a darker shade, and the expulsion of her breath grew heavier-- but she still flashed a cocky, shit-eating grin Charles` way even in her current position. "See...? That`s... that`s the difference between us. You took a hit like that...? You`d be... fuckin` dead. Because what have you got to live for...? Friends...? Family? How about some raw blood lust?" She spat, one of her arms slowly moving over her head. "But... but then there`s me..." As she spoke, red psychic energy began to swirl about in her palm- within milliseconds it bursted into a larger size, only amassing more and more energy with each passing moment. She was projecting all of her psychic energy into one final attack... here, it was all or nothing.
"An unstoppable force of nature. Because I`m holding onto the thing you were built with but left behind-- HUMANITY! And us humans are ANNOYING LITTLE SHITS BECAUSE WE`RE SO VULNERABLE AND WE`RE SO FUCKIN` PERFECT BECAUSE WE`RE SO FUCKIN` VULNERABLE AND WEAK AND PATHETIC! YOU BITE US, AND WE`LL BITE YER FUCKIN` HEAD OFF IN RETURN BECAUSE YOU PISSED US OFF. THAT. MUCH! WE`VE GOT TANKS AND GUNS AND BLADES AND WHATEVER THE FUCK YOU NEED-- BUT IN THE END... we`re our own worst enemy AND WE ARE OUR OWN GREATEST WEAPON BECAUSE WE DON`T. FUCKING. STAY. DOWN. AND WE`VE GOT THE WILLPOWER AND THE PEOPLE TO GO HOME TO AND THE GODDAMN RAGE TO RIP YOUR METAL ASS A NEW ONE!" The ball of energy she had built in such a short amount of time had grown the size of skyscrapers, hovering over the city but remaining in her palm. "So when you`re nothing but a piece of FUCKIN` DUST... YOU CAN KEEP IN MIND THAT THAT ONLY HAPPENED BECAUSE I WAS HUMAN ENOUGH TO WANT TO DESTROY YOU!" With that, she up and sent this gigantic ball of energy hurling his way-- and it, like Charles` catastrophic blast, annihilated all in it`s path. But her red aura had almost entirely dimmed in color now- if this didn`t end the battle, she was sure nothing else would. 
______________________________________________________________________________________
♔ Charles vs Jo Theme - Under Heaven Destruction ♔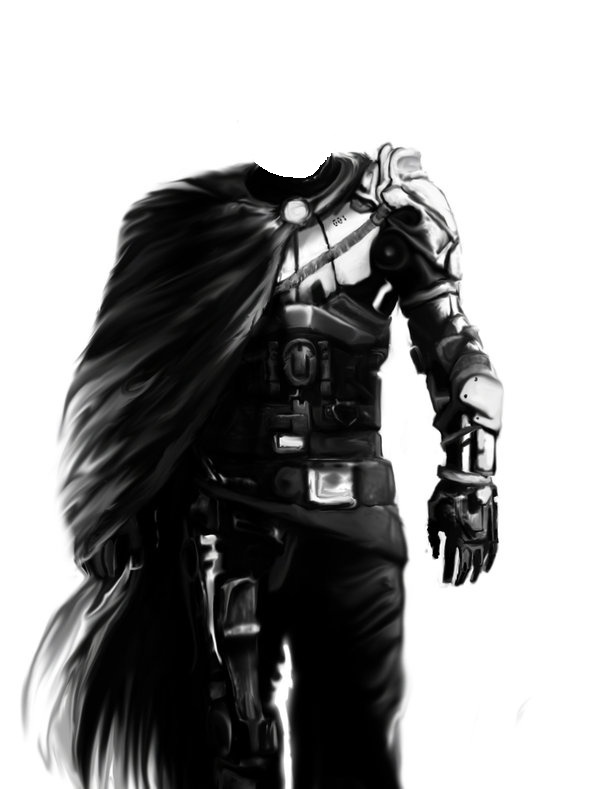 『ROIVAS RUOY MA I』
██████▇▇▇▇▇▇▆▆▆▆▆▆▅▅▅▅▅▅▄▄▄▄▄▄▃▃▃▃▃▃▂▂▂▂▂▂
"SPEAK ALL YOU WANT TRASH! YOU'RE BUT ONE HUMAN BEING! AND THERE'S NOT A SINGLE EFFORT YOU CAN MAKE THAT COULD STOP ME... you do not understand... no... no... no... nonononono-" Charles' body began to twitch around erratically before he began speaking again "I -am- the system... you don't beat the system... you work within it... you work as a cog... and you should have thanked me for giving you the life you've lived... without me... t-th-th-there'd be nothing... just pure anarchy and chaos..." the machine barked out, completely believing that he was already speaking to the spirit of Josephine Beaumont. Nobody could survive a particle laser of that power. Yet as the damage cleared, there the psychic was, a pinnacle of defiance before the steel tyrant "W-what...!?" the machine began to float back in an attempt to gain some distance from the woman "HOW- HOW DID YOU!?" the man saw the psychic charge up a ball of psychic power in her palm above her. It grew and grew and grew until it was the size of a skyscraper, larger than he could have ever imagined her harnessing "HOW COULD YOU BE THIS-!?" before the machine could finish, the psychic blast was lobbed right at him, absorbing his entire body as it flung out towards the outer rims of the city, eventually passing what remained of the walls crashing into the wastelands that surrounded the city.
(EXIT)
▂▂▂▂▂▂▃▃▃▃▃▃▄▄▄▄▄▄▅▅▅▅▅▅▆▆▆▆▆▆▇▇▇▇▇▇██████
『pOOƃ ɹƎ⊥∀Ǝɹƃ ƎH⊥ W∀ I』
♕ ♕ ♕
『
All according to plan...
』
Charles vs Jo Theme - Under Heaven Destruction
Ruler of Newts





Posts

: 7247


Points

: 7895


Join date

: 2012-05-04



Endless Dawn
❢ QUEEN CALAMITY ❢ 
i finally found what i was looking for
a place where i can be without remorse
because i am a stranger who has found an even stranger war
[ ♔ ♚ ♔ ]
______________________________________________________________________________________
Jo allowed herself to slack as Charles was, for the most part, blasted out of her view. That... was it. He was gone...
She didn`t have the time to register the sudden flush of emotion she felt, as she was soon distracted by the husked voice of her automaton rival in the distance. Her eye twitched open wide-- she thought her raw psychic ability to be the last advantage she had left. But it`s majority was now wasted-- and Charles still stood.
Even at their distance, the glow of his red eyes were ever prominent. There had to be something else she could do-- anything. She found herself desperate for the first time since the battle had begun, mentally squabbling about for some sort of solution because this wasn`t right-- this wasn`t how it was supposed to go. He was up and aiming at her a moment later, but his words had latched onto Jo`s train of thought, gluing themselves to the back of her eyelids and replaying like a broken record in her head. The grin on her face grew a touch less nervous and a touch more dangerous, and she clenched her fist closed once before opening her palm and lifting it above her head again. She was gonna let their ideals clash in the most literal way possible-- that was the only way to finish this...
"...Know what?" She snarled, voice quiet and deliberate. "Yeah-- yeah I`m just a fuckin` human-- HOW ABOUT I SHOW YOU HOW FUCKING STRONG HUMANITY CAN BE?!"
The leader of the Black Dragon Clan had impacted her emotions and mental state with nothing but raw psychic strength for months-- there was nothing stopping her from doing the same. The only thing that could make her stronger was the strength of the people below her-- their will and fighting spirit would be her asset, just as they had always been. "I AM ANYTHING BUT A PAWN! I AM NOT A WEAPON TO BE AIMED AND FIRED-- I`M A HUMAN BEING AND FUCK YOU!" She formed another ball of psychic energy in her hand, red ribbons swirling about to amass another spherical show of power that was roughly the size of several men-- but didn`t throw it yet. Instead, she gently shut her eye and focused, her thoughts transmitting to the denizens of No Man`s Land below her...  
______________________________________________________________________________________
♔ Charles vs Jo Theme - Under Heaven Destruction ♔
Endless Dawn
❢ QUEEN CALAMITY ❢ 
i finally found what i was looking for
a place where i can be without remorse
because i am a stranger who has found an even stranger war
[ ♔ ♚ ♔ ]
______________________________________________________________________________________
Due to the contribution of energy from every denizen of No Man`s Land-- from Vulture Team`s officers, to the maniacs of the Slums, to the leftover clowns of Funland-- the orb held over Jo`s head had grown even larger than the city itself. It brimmed with brightly colored collective aura, made from the strength and positive will of everyone below-- and it`s glow was so powerful, it was near blinding to look at. She figured it would be impossible to create something this massive if she were taking the energy of any other particular group of people... the people of No Man`s Land were different-- only they had the experiences and the drives and determination and raw mental strength to do something like this. Jo herself appeared to be an ant, lost under the glow of all of the light above her... and despite it`s size, she lifted it up with ease, shining with red aura of her own.
And in the time it took all that energy to fly upward, like flames licking at the air-- she pondered her own question. What made them human?
"...Everything we`ve gone through... everything happening now... everything that`s pushing us forward and everything that`s going to happen..." She murmured, voice soft and hardly audible. "Our own strength... the strength of everyone around is... the people we have to live for..." This was for everyone she had loved and the people she loved now-- her family over in Scarlet, Shirley... Bangel... Embry, Jack, Claus, Duda, Lily, Henry, Akuryo, Hal, Xiu, David, Wynn, Kraven, Bunny, Elliot, Emilia, Inna, Rommel, Smile, Zombie, Jackal, Jasper, Ivy, Ryder-- everyone. Everyone in and outside what used to be the Walls, the people she had fought for and planned to keep fighting for until she died-- everyone...
"...YOU SEE THIS, CP-02...?!" She roared, her words much louder than before. The projection of all the psychic intensity around her gave her voice an extra projection and echo, making it a booming noise heard throughout the entire city. "THIS... THIS IS WHAT HUMANITY IS CAPABLE OF...! PUT US DOWN, AND WE`LL GET BACK UP...! AS A MATTER A FACT, WE`LL GET UP STRONGER! BECAUSE WE`VE GOT SHIT TO DO AND PEOPLE TO LIVE FOR! IT`S NOT POWER THAT BRINGS RESPONSIBILITY, IT`S RESPONSIBILITY THAT BRINGS POWER! AND DON`T YOU FUCKING DARE UNDERESTIMATE THAT KIND OF STRENGTH...! THE KIND OF STRENGTH THAT CAN NEVER BE FOUND IN ANY MACHINE...!" The sphere was only growing larger as she spoke, more and more energy floating upward. Streaks of bright energy drfted through the night sky-- the sight itself was something to behold. "DO. YOU. SEE. THIS...?! THIS IS HUMANITY IN IT`S RAWEST FORM! THEY`RE ALL COUNTING ON ME TO DO THIS, AND I WON`T LET THEIR STRENGTH BE PUT TO WASTE! WE`RE PATHETIC, DISGUSTING LITTLE SHITS BUILT FROM THE BOTTOM UP WITH WEAKNESSES AND VULNERABILITY-- AND THAT`S WHY WE`RE SO FUCKING FANTASTIC! LIKE HELL WE`LL EVER LET A FUCKIN` ROBOT TAKE THIS STRENGTH AWAY FROM US! WE WON`T LET ANYONE TAKE THIS FROM US!" The orb now cast a shadow over the city, everyone`s energy having made it`s way up-- it`s radiating light visible to anyone and everyone for miles, even those spread out into the Mojave desert. With that power above her, Jo hoisted it up further- her grin growing broader, and tears flooding down her face. She could feel her chest churn with emotion and determination... finally, at her fingertips-- was a chance to change the world. It was time to move forward and take it. "Doubt us... and there`ll be FUCKIN` HELL TO PAY--!" She reeled her arms back-- and in one powerful swing, threw the orb out into the desert, where she knew CP-02 was waiting. The energy and willpower of everyone in the entire city-- all flung out at him with all she had.  
"FUUUUUUUCK YOUUUUUUUUUUUUUUUUU!"
______________________________________________________________________________________
♔ Charles vs Jo Theme - Under Heaven Destruction ♔
Endless Dawn
❢ QUEEN CALAMITY ❢ 
i finally found what i was looking for
a place where i can be without remorse
because i am a stranger who has found an even stranger war
[ ♔ ♚ ♔ ]
______________________________________________________________________________________
The dim glow of psychic energy surrounding Jo faded more and more by the second- and all she could see staring ahead was a  lone crater, larger than No Man`s Land itself-- in the middle of the endless sea of sand and dust that was the Mojave. And all she could hear were the last words she had picked up from her rival--
"I... was wrong..."
"It's up to you now Jo..."
"I... understand..."
Her eyes opened wide and her breath came out in heavy puffs of ragged air practically tugged out of her lungs. Her fiery hair soon lost it`s red hue- and from the roots down to the tips, slowly tinted back to it`s original blue color. The remainder of the energy floating around her dissipated, and her eyes shut slowly and peacefully... just as her powers left her all over again, and she plummeted straight down into the city again.

(EXIT)  
______________________________________________________________________________________
♔ Endless Dawn`s Theme - I May Fall ♔
Page 2 of 2 •
1, 2
Similar topics
---
Permissions in this forum:
You
cannot
reply to topics in this forum