Transformed Appearance:

Non-Transformed Appearance:

Name:

Alias:
(All Magical Girls go by an alias, or granted title of some sort.)

Age:

Height:

Species:

Place of Origin:
(It`s an international league-- there should be a bit of differentiating with the characters nationalities.)

Sexuality:

Relationship Status:

Fighting style:
(Briefly describe your character`s preferred fighting methods, including the kind of magic they may use and their physical capabilities without magic.)

Skills:
(Can be special attacks, spells, special weapons, summons, etc. Feel free to have as many as you`d like at creation, but there will be opportunities to add more later. Calling out the names of your attacks are clearly the most important aspect of the magical girl trope, btw. Very important.)

『Attack』 - Description

『Attack』 - Description

『Attack』 - Description

►Finisher◄ - (A finishing attack. Only one for now.)

Theme:

Creed:
(Before the Magical Girl confronts the Monster of the Week, she invariably issues a formal challenge involving an always-repeated Catch Phrase and some topical variant. Essentially, this is their version of "In the name of the moon, I shall punish you!")

Origin Story:
(Not a bio section, just explain how they got their powers.)

Extra notes / Trivia:
(Anything mentionable.)
Code:

[center] 
[b]Transformed Appearance:[/b]

[b]Non-Transformed Appearance:[/b]

[b]Name:[/b]

[b]Alias:[/b]
(All Magical Girls go by an alias, or granted title of some sort.)

[b]Age:[/b]

[b]Height:[/b]

[b]Species:[/b]

[b]Place of Origin:[/b]
(It`s an international league-- there should be a bit of differentiating with the characters nationalities.)

[b]Sexuality:[/b]

[b]Relationship Status:[/b]

[b]Fighting style:[/b]
(Briefly describe your character`s preferred fighting methods, including the kind of magic they may use and their physical capabilities without magic.)

[b]Skills: [/b]
(Can be special attacks, spells, special weapons, summons, etc. Feel free to have as many as you`d like at creation, but there will be opportunities to add more later. Calling out the names of your attacks are clearly the most important aspect of the magical girl trope, btw. Very important.)

『Attack』 - Description

『Attack』 - Description

『Attack』 - Description

►Finisher◄ - (A finishing attack. Only one for now.)

[b]Theme:[/b]

[b]Creed:[/b]
(Before the Magical Girl confronts the Monster of the Week, she invariably issues a formal challenge involving an always-repeated Catch Phrase and some topical variant. Essentially, this is their version of "In the name of the moon, I shall punish you!")

[b]Origin Story:[/b]
(Not a bio section, just explain how they got their powers.)

[b]Extra notes / Trivia:[/b]
(Anything mentionable.)[/center]

Last edited by Emu Queen on Wed Apr 09, 2014 1:21 am; edited 1 time in total
Transformed Appearance:
Non-Transformed Appearance:
(N/A)
Name:
Xanthe Lambros
Alias:
The Diviner Supreme
Age:
<REDACTED>
Height:
5'11"
Species:
Witch
Place of Origin:
Unknown Opposing Realm
Sexuality:
Asexual
Relationship Status:
Uninterested
Fighting style:
<REDACTED>
Skills:
<REDACTED>
Theme:
The Supreme Diviner`s Theme - Signum Malum
Creed:
(TBA)
Origin Story:
The Diviner Supreme is a veteran of Mahou Shoujo International-- among the very first heroines to join the company`s crusade against the misshapen of this realm. She`s commonly known as the figurehead of MSI, her heroic feats known on a worldwide scale. With humble origins, she begun as a powerful-- but, accident prone witch whom had come to Earth as part of an initiation into a larger society. As a contender to the throne of the Witch World, she begun with very little knowledge on human relations, her trials and tribulations on Mid-World (Earth) serving as a rite-of-passage. A free spirit in the purest sense of the word, Xanthe quickly discovered emotions she never knew existed-- loneliness, grief, depression, love, desperation, and, most importantly, self sacrifice. After years of battling monsters, demons, and rival witches-- her Queenliness test had been completed, the invitation to return to her realm open. She had declined-- choosing to stay linked with Mahou Shoujo International, and finding a true enemy in the darker side of human nature. Her generation of Mahou Shoujo has long passed-- and she is the last one standing. Since her pledge to remain loyal to Earth, she`s taken up the duty of the organization`s director, dispensing orders and organizing teams of Mahou Shojo in order to help the organization function fluently.
Extra notes / Trivia:
(TBA)
Transformed Appearance:
Non-Transformed Appearance: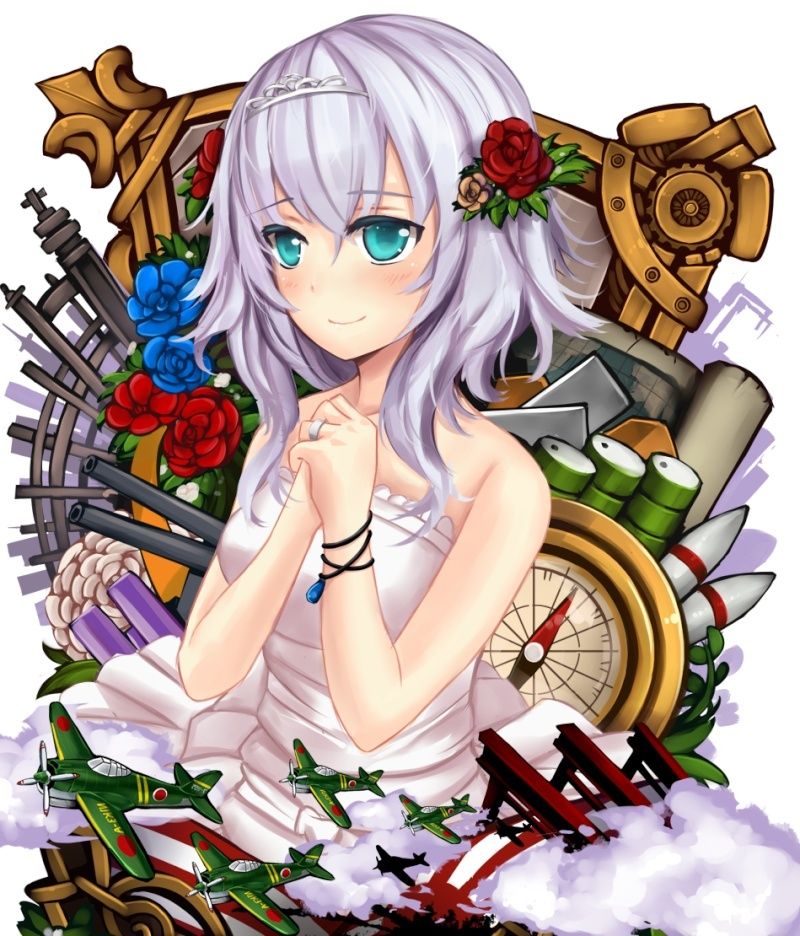 Name:
Alison Olmstead
Alias:
Parasitic Guardian Alison
Age:
16
Height:
5"5
Species:
Deep One Hybrid
Place of Origin:
Innsmouth, Massachusetts
Sexuality:
Straight-er-
Relationship Status:
Dating Parasite
Fighting style:
In combat Alison relies on Parasite's tentacles and using her staff. The tentacles are incredibly durable, capable of shielding Alison from magical blasts and weapons such as firearms and swords. Parasite's raw strength allows for its swings towards opponents to also pack quite a punch. As far as the staff goes, its top half can be used bluntly, while the sharp bottom of the staff could be used to stab opponents. However, Alison herself is physically weak, she requires Parasite for strength and durability.
Skills:
(Can be special attacks, spells, special weapons, summons, etc. Feel free to have as many as you`d like at creation, but there will be opportunities to add more later. Calling out the names of your attacks are clearly the most important aspect of the magical girl trope, btw. Very important.)
『Entropy Blast』 - The cannons melded to Parasite begin to charge up pure chaos energy, once the attack is charged, Parasite fires all four of its cannons towards Alison's opponent using a chaos blast.
『Life Force Drain』 - Parasite sends either one or two tentacles out towards Alison's opponent, if the tentacles manage to reach the opponent's skin, the tentacles will pierce the skin and begin to drain life energy. Any life energy taken will heal Alison and Parasite.
『Paralysis Shock』 - Alison casts some strange "magic" using her staff, purple lightning-like energy begins to gather around its tip, then it is shot off towards Alison's target. Said magic is capable of paralyzing organic beings and working as an EMP for machines.
►Helplessness: The Cosmic Truth ◄ - Parasite catches Alison's foe with all of its tentacles, then slowly pierces all of its tentacles into the target. It begins to slowly drain the life energy from the target, as Alison begins to cast a spell. Parasite then lets out antibodies into the opponent that start to eat away at all matter before Alison finishes the opponent by finishing her spell. The spell generates a field of entropy around the target that completely eviscerates it, reducing it to nothingness. Before the target loses consciousness, Parasite makes a link with it, letting loose its full knowledge of the universe, which would drive almost all humans to insanity.
Theme:
Alison Theme - Tyrant
Creed:
(In two voices) "You are but a meaningless shadow in a realm beyond your comprehension... allow me to -enlighten- you...!
Origin Story:
Alison was born in Innsmouth, Massachusetts, born to a poor family of fishermen living on the docks in near poverty. However, as a child she was kidnapped by an outsider, and raised in the countryside. Raised by her kidnapper for most of her life, Alison was 14 when she was told the truth, when the man she thought to be her father was on his deathbed. With her "father" dead, Alison returned to Innsmouth, only to find a decayed town filled with cults and otherworldly beings known as the "Deep Ones". Alison tried her best to get her home town, her family, and anyone innocent in the town from a cult known as the Esoteric Order of Dagon, and the Deep Ones. However, she failed, culminating in the order of Dagon growing so much power that it posed a threat to the entire country. In the end, the entire town of Innsmouth was bombed, and wiped clean off the earth, along with its coasts. Alison was the only survivor, only managing to survive thanks to her being blasted into the water by the bombings, in which she was chosen as a host for an otherworldly alien parasite she only refers to as "Parasite". After making a ''contract'' with the being, the two became partners. "His" real name being "Uvhash", both beings would then build a symbiotic relationship after some time. Crushed with despair after facing complete hopelessness in trying to protect Innsmouth, Uvhash convinces Alison to join Mahou Shoujo International to make up for past failures.
Extra notes / Trivia:
- The "Magic" Alison uses is in fact not magic, but technology used by Parasite's race. The technology is just so far beyond the realm of human comprehension that it appears to be magic to all but the most intelligent of humanity.
- While in Innsmouth, Alison discovered that her own father was a member of the Esoteric Order of Dagon. Members of the Order mated with the Deep Ones, Alison is in fact a result of one of these mating rituals, making her a Deep One Hybrid. Deep One Hybrids are born looking human, though with gills. Deep Ones Hybrids stay human until they live to about middle age. Then, they begin to slowly take on the features of a hideous Deep One, slowly losing their own humanity and consciousness in the process before becoming a complete Deep One. Once a Hyrbid becomes a complete Deep One, they become immortal, and can only die through unnatural means such as murder, but they do not die to means such as age or disease. Alison is destined to eventually lose her humanity and sanity for eternity.
- On the subject of gills, Alison can breathe underwater.
- Alison's kidnapper was an outsider who discovered the Cult operating in Innsmouth. He kidnapped Alison in an attempt to prevent her from living her life at the mercy of the Deep Ones and the Esoteric Order of Dagon.
- Alison's distant ancestor is in fact Obed Marsh, the founder of the Esoteric Order of Dagon. The Order was founded to worship not only the Deep Ones and "Father" Dagon, but also "Mother Hydra" and a deity known as "Cthulhu".
- After Innsmouth was completely bombed, both The Order of Dagon and the Deep Ones are believed to be wiped out.
- Since the day Alison bonded with Parasite, she has been followed in secret by a man whom also haunts her dreams. He only introduces himself as "The Whispering Man".
Last edited by Amazing Pan-Sensei on Wed Apr 09, 2014 2:03 am; edited 2 times in total
Ruler of Newts





Posts

: 7247


Points

: 7895


Join date

: 2012-05-04



( WIP )
Transformed Appearance:
Non-Transformed Appearance:
Name:
Ai Sakura
Alias:
Warrior of Love and Justice, Ruby☆Sparkle!
Age:
Appears 14, but was actually constructed about 3 years ago.
Height:
5'4''
Species:
A.I. Unit (robot)
Place of Origin:
Tokyo, Japan
Sexuality:
Demisexual
Relationship Status:
Single
Fighting style:
One of the biggest parts of Ai's fighting style is flare and sparkle. Seeing as how she was programmed to be the greatest magical girl, all of her moves always involve a lot of sparkles and pretty lights. Past the flare, though, she uses a very physical style of fighting--a brutal mix of hand-to-hand, and attacks with her electrically energy-charged boomerang. She focuses her style on keeping fast and light on her feet, and varies between close-up and ranged attacks.
Skills:
(Can be special attacks, spells, special weapons, summons, etc. Feel free to have as many as you`d like at creation, but there will be opportunities to add more later. Calling out the names of your attacks are clearly the most important aspect of the magical girl trope, btw. Very important.)
『Ruby Arc』 - Ai throws her high-tech, sparkly boomerang, sending it out in a glittering, ruby-hued arc towards the enemy. The boomerang at first flies like a normal boomerang, but then suddenly begins to rapidly spin like a top through the air, sailing towards the enemy and hitting it with a rapid spinning attack, sending out pretty red sparkles the entire time. After the boomerang has made contact with the enemy, it will then fly back to Ai's hands.
『Ruby Spark』 - Ai holds up her hands in the air, her palms open, and gathers a big, sparkly mass of electricity in her hands, only to then throw it at the enemy like a ball and shock them with bright red blasts of electricity--which let off big blasts of ruby-hued sparkles, of course. This acts much like a tazer, and can stun enemies, and sometimes even knock them out. Ai can, of course, control the intensity of these shocks, and moderates them as necessary.
『Ruby Spinner』 - Ai spins her boomerang in a circle around in front of her, bringing it up to impressive speeds--which allows her to use it as a shield. It gives off sparkles as it spins, and is effective in blocking attacks--most usually ranged ones, like bullets or lasers. The spinning lets off a ruby-hued aura and red sparkles, as well as a mechanical whirring sound. This attack can be held for about a minute before Ai needs to stop to rest a bit.
►Ruby Radiance◄ - When this move activates, Ai's body begins to radiate a very bright, ruby-hued light, as she raises her boomerang up into the air. The boomerang quickly expands in size, suddenly looking quite a lot more like a blade than usual. With her free hand, Ai points at the enemy, making her hand look a lot like a gun, and with a quick "Fire!" shoots a small ball of red energy at the enemy--which, upon striking them, entangles them up in a web of ruby-colored energy, keeping them from moving or escaping. Ai leaps up into the air with her now-enormous boomerang, swinging it once, which lets out a brilliant, ruby-red x-shaped blast of energy, which begins to rotate mid-air with speeds that could rival that of a helicopter blade. Ai then proceeds to hop on the air, red sparkles following her footsteps, as she moves in a circle around the enemy, releasing more of the x-energies, up until there are ten of them surrounding the enemy. Then, she positions herself right above the enemy, and comes crashing down with her now-giant boomerang--at the same time that all of the ten red x-energies crash down onto the enemy as well. The entire area is consumed in a brilliant, ruby-red light, and at the end of it all, the enemy is sorely defeated, and Ai hops down to the ground, then, after her boomerang quickly reverts back to normal, she strikes a cute pose at the end of the move.
Theme:
Ai's Theme - Active Angel II
Creed:
"Pretty soldiers of love and justice, emissaries of light; we are an ally of justice, and a nightmare to you! O wicked spirit born of a lost soul in limbo, will you dance with us?! Heaven may forgive you, but Mahou Shoujo International does not! Who the heck do you think we are--?!"
Origin Story:
Ai was built three years ago, over in Japan as a college senior's thesis, in an attempt to make the world's perfect magical girl. In this way, she was in fact born with her powers. She was constructed with high amounts of energy, and it was decided by the creator that her powers and identity would focus around the color ruby red. A name that the creator felt would appeal to everyone was chosen for her civilian name, and thus, Ai Sakura was born. For a while, Ai, as her alias Ruby☆Sparkle, was highly popular all over Japan. She got merchandise, TV features, commercial roles, movies, fan clubs, all sorts of things--all the while she was helping out both the police and the army with keeping the nation safe, using her powers. All was well, for a time--until suddenly, it happened. A new magical girl was built--one who was more perfect than Ai. While Ai had been programmed to be clumsy and a little bit ditzy, due to the magical girl trope, this new magical girl seemed to do everything set before her with refined grace--one which was endeared to the nation quite quickly. A sort of competition began between the two girls, trying to out-magical-girl each other, but eventually, the other, newer model of magical girl won out, and an entire team of them was engineered--one which Ai was not invited to. Ai's creator lost his job, as did Ai, since she was replaced, and he and Ai moved to a small apartment. Ai still had her powers, though--but nobody wanted her help anymore. And on top of that, her creator seemed awfully depressed, and no matter what she did, he wouldn't cheer up. So, she decided that she wanted to do something that could simultaneously help the world AND cheer him up! ...But what would she do? For a while, she pondered over this, until at last, she learned of Mahou Shoujo International--and well, she applied immediately when it became clear that they needed new magical girls. Her creator was ecstatic about her new position, and Ai was excited, as well, ready and willing to help defend the world from her new position! ...And maybe show up those other magical girls back in Japan that replaced her--that would be nice, too--
Extra notes / Trivia:
-Although it's hard to find these days, some Ruby☆Sparkle merchandise still exists out there--pillows, t-shirts, mugs--the works. However, the popularity of this has dropped drastically thus making it increase in rareness.
-Ai really seems to enjoy dango. As a robot, she can't actually eat, or even taste anything, so anyone's best guess is just that she likes all of the different colors they come in.
-Ai owns a hover-scooter, which she uses to get around when she's in her civilian persona. It runs on the same type of energy that Ai herself runs on, which is a self-generating power source--so her scooter never runs out of energy. And, as she assures everyone, if her hover-scooter ever got wrecked, her creator would be glad to make her another one. He'd beg to differ on that one, though--
Last edited by Akikazemoon on Thu May 15, 2014 10:31 pm; edited 5 times in total
Rookie Hero





Posts

: 6518


Points

: 7317


Join date

: 2013-04-29


Age

: 25


Location

: Maryland, U.S.A.



(WIP IT UP)
Transformed Appearance:
Non-Transformed Appearance:
Name:
Fei Yen Liang
Alias:
Burning Soldier of the Phoenix, Fei Yen!
Age:
Sixteen
Height:
5'5"
Species:
Gifted human
Place of Origin:
China
Sexuality:
Pansexual
Relationship Status:
Single
Fighting style:
Fei Yen`s combat techniques are a mixture of extreme physical prowess, combined with unworldly firepower. She has a preference toward very aggressive, melee rush down oriented blows, despite her ability to easily add range to her style. Her reliance on her magic is heavy, and without it she`s no stronger than your average street fighter. There`s a rather noticeable lack of planning and strategy in her movements, and her way of dealing with opponents is fatal more often than not. She`s a very true loose cannon-- best described as a beserker in both mannerisms and unquenchable bloodlust. Plays the tanker role in team combat- or, at least prefers to do so.
Skills:
『Heat the Beat!』 - Fei causes her hands to be engulfed in heat, alighting both her arms to add an extra bit of power to her punches and dashes. In time, enough flames will gather to create a gigantic claw, which she`ll then use to swipe inward and downward with. The bigger the flame grows, the more awkward and unprecise her movements become.
『Hailing Inferno!』 - A gigantic pair of phoenix-like wings appear floating on Fei`s back, which she uses to soar upward, leaving behind a trail of fire in her wake. Once she reaches a suitable distance, she opens her palms downward, summoning fields of fireballs around her. They descend simultaneously as she opens her arms and orders them to do so, finishing the blow by flying downward and launching more at her opponent.
『Hard Kill Bringer!』 - Using her natural strength, Fei launches herself upward, then downward in an energized kick aimed for her opponent`s abdomen, with the intention of knocking them off balance. Using this to her full advantage-- she`ll proceed to launch a number of fireballs and heated punches down at them, putting her limited knowledge of pressure points to use.
►Flaming Apocalypse◄ - (TBA)
Theme:
Fei Yen`s Theme - I Burn
Creed:
"My heart is shivering with enough heat to burn up! The beat of my blood-- it tickles! Restriction one released! Limiters... ignite--! Your flesh and bones will know the
true
meaning of power, fucker!"
Origin Story:
Born into the bottom of the slums, dominated by the Chinese Triads-- Fei`s only family growing up was her father, a back alley doctor whom had killed more patients than saved them. He was a prime target of the organized crime that lurked in the shadows, their small family constantly lived in fear of the next strike that would leave them with nothing. Fei was well acquainted with the feeling of helplessness at the age of eleven, until one day as she visited a local shrine to pray-- she was approached by the legendary creature known as the Fenghuang, a long-lived bird of fire known for it`s talent for obtaining new life by rising from the ashes of it`s predecessor. In exchange for Fei Yen`s soul, the Fenghuang promised her all of it`s power-- which, to her, meant the power to protect her father from the Triads. In a pledge built upon good intentions and love for her family, Fei and the Fenghuang made their exchange-- and Fei immediately fell dead following the completion of the pact. Only to rise again moments later. The powers of the phoenix and a human being`s mentality were not a healthy mix, the Fenghuang had left out. Fei would do battle against the Triads, falling multiple times in combat-- only to rise again. However, each time she was reborn-- a fraction of her sanity would be left behind in her corpse. Mad with more power than any child should be granted, Fei obliterated the slums-- taking the Triads and her father with it. She had been taken over by an uncontrollable bloodlust, attacking both friend and foe in a way that was evil in all sense of the word. Several cities had fallen victim to her rampage before Mahou Shojo International stepped in-- creating a specialized cell which would put her into a cryostasis, unable to escape. Despite the casualties caused by her in the process, Mahou Shojo International successfully managed to seal Fei into it. And, at last, years later she`s been freed-- only due to the fact that MSI has stamped a spell similar to mind control onto her mentality, forcing Fei to remain loyal to their cause. Along with that-- various limiters have been placed onto her being, taking the form of thin sheets of paper. Her release caused disputes within the organization, questions rising about the risk this brought upon them-- but, those higher up are firm with their decision.
Extra notes / Trivia:
- Smokes a lot- it`s not like she needs to worry about the health drawbacks of it.
- She`s got a noticeable air of neglect about her-- and despite her fit and muscular build, she doesn`t really eat much. She thinks it`s 'more her style' to deal with the hunger pains rather than look for food. However, once it effects her in combat- she`ll eat.
- As stated prior, MSI does keep Fei under several kinds of mind control spells and limiters in order to use her for their benefit. Should these spells and limiters be removed, she could very well have the potential to destroy the world as any of their other adversaries could. She`s practically an unstoppable force, and MSI is willing to go to any lengths to keep her under custody.
- The limiters and spells do not, however, effect her chaotic personality. But, they do control and moderate her thoughts and violent tendencies. She can remove limiters on her own to increase her power level in combat- but knows very well that should she remove too many, MSI will have no problem putting her into a cryostasis yet again. She`s grown a tad paranoid for that, and she can`t help but feel slightly resentful toward the organization- she is one of the few who knows of it`s darker traits, after all...
Last edited by Emu Queen on Tue Jul 29, 2014 11:57 am; edited 5 times in total
Transformed Appearance:
Non-Transformed Appearance:
Name:
Adrian Corvus
Alias:
Black Shadow of Justice
Age:
18 (in demon years)
Height:
5'9
Species:
Demon
Place of Origin:
the area of Hell located under Germany
Sexuality:
Pansexual
Relationship Status:
Single
Fighting style:
Adrian has been trained by her father, a general in hell's army, to access her natural powers as demon and shadow powers granted to her out of necessity to fulfill her destiny.  As a result in combat, she will use her abilities to summon weapons, such as knives, or swords, in a worst case scenario, if she does not have the time to use her skills properly. Adrian is also unusually quick on her feet as a result of her training and her inhuman nature. She will typically analyze her opponents soul to see what tactics will be the most effective.
Skills:
『Hades Embrace』 - Adrian calls upon the shadows and darkness inside her opponents soul to bring their darkest sins or their deepest regrets to the surface of their mind to cause them immense pain, to the point they are unable to attack for a varied amount of time, deepening on how well they are able to fight their inner demons, or they are distracted to a point where their opponent has an easier time attacking them. While this attack is in effect, Adrian absorbs energy from her opponent, rejuvenating her energy and healing her wounds.
『Shadow Strike』 - Adrian summons shadows and forms them into spikes that fly at her opponents and pierce them. The spikes upon contact feel like hardened steel and require a fair amount of force to be removed.
『Shadow's Armorery』 - Adrian invokes her right as her fathers child to open the doorway to hell's armory. When she does this, Adrian can summon any weapon she chooses to attack her opponents, summon a weapon to defend herself, or, if
she has given in to her darker instincts, have the weapons in the armory rain down on her opponent or the area she is fighting in. These weapons are typically a half to three quarters her size.
►Shadows of Armageddon◄ - Adrian fully submits to her darker instincts and uses her abilities to open a portal to hell directly under her opponent. Her opponent is then engulfed in the blackest shadows , while their mind is trapped in a prophecy of the apocalypse Adrian is supposed to create. The shadows begin pulling the person down into the portal, as they are finally absorbed, their mind shatters and their soul is trapped in hell forever as the portal becomes closed to them permanently.
Theme:Creed:
I will fight for the future of this world despite my cruel fate. Hehe, poor fool, Would you like to see what true darkness looks like?
Origin Story:
Adrian was conceived in hell and raised with the knowledge that she was to help bring about Armageddon. She was taught from a young age to access the powers she was born with as a demons as well as teaching her how to access hell's resources to aid her in her destiny. Adrian was resigned to this fate until her family allowed her to observe human society in modern day Germany as a means of furthering this mission. This taught her to care about human life. After spending more and more time amongst humans, Adrian decided to join Mahou Shoujo International as she began looking for a way to defy the destiny she had been raised to fulfill.  
Extra notes / Trivia:
When Adrian uses her finisher, she fully taps into her powers as a demon, resulting in her skin turning gray, her eyes changing colors, and cross like marks appearing on her forehead.
Adrian wears a red ribbon as a limiter on her abilities when not in combat as her abilities are her abilities were originally supposed to be used solely to bring destruction to the world around her. When a situation seems truly desperate, she is able to remove her ribbon and use it as a whip like weapon. When this happens however, she uses the least she can of her powers as her aura is already affecting the area around her negatively at this point.
Last edited by Raven Todd on Mon May 12, 2014 12:32 am; edited 7 times in total
D-Rank Super Criminal





Posts

: 1897


Points

: 2100


Join date

: 2013-09-17


Age

: 24


Location

: The Nether and occasionally Wonderland



Transformed Appearance:
Non-Transformed Appearance:
Name:
Elspeth Cerrio
Alias:
The Carmine Knight
Age:
17
Height:
5'3"
Species:
Half Angel
Place of Origin:
Britain
Sexuality:
Heterosexual
Relationship Status:
Single
Fighting style:
Carmine fights with a rapier type sword, and uses short and precise strikes to counteract with what the opponent uses. She rarely releases the first strike, and likes to learn a bit of there fighting style before making her move. Her magic attacks are mostly holy based attacks, calling upon the power of the high above for power.
Skills:
『Righteous Incantation: Holy Rapier Lunge』 - Carmine holds her sword up, and a powerful blast of holy energy is absorbed into it, creating a shimmering silver glow on it. She then lunges forward with the rapier, either sending a spike of holy energy at the enemy, or doing a traditional fencing stab into it, and surging the being with holy energy. The blade then fades, as the incantation needs to be said again for longer affects.
『Righteous Incantation: Light of Justice』 - Carmine holds her sword up, and then jams it into the ground, kneeling before it, and closing her eyes. Upon this, a large blast of light erupts from her person, and those looking become blinded or dazed. This could also uncover invisible enemies, or light up dark places, creating a tiny ball of light that floats near Carmine. This skill is more used for exploration for then attacking.
『Righteous Incantation: Blessed Blast』 - Carmine puts her hands together, as if praying, and parts the palms, keeping the fingers together. A blast of holy energy blasts out of the palms, rocketing toward the target. This is more of a energy type attack, and could be used as a dispelling attack too.
『Righteous Incantation: Sacred Signature』 - Carmine lifts her sword up and points it to the heaven's asking for their aid. She then sends positive energy to a person who is in need of aid. This heals wounds and restores energy to them.
►Wrath of the Gods: Divine Retribution◄ - Carmine puts her sword in front of her, chanting the prayer. She is lifted into the air, wings growing out of her back. She flies over the target, pointing her sword at them. Angels descend from the sky and circle the target, start to fly in a circle around them, sealing them in place. Carmine lands and blasts the target into the air, then making them take the crucifix position, all while the angels are singing and circling the evil. A light then descends on the target and followed by a blast, one that purifies or destroys anything that is in it. Carmine lands, her wings disappear, the angels are gone, and depending, the target is purified on the ground, or obliterated.
Theme:
Elspeth's Theme- The Carmine Knight
Creed:
"With the heaven's at my back, I will strike down evil, and bring forth a new age of light!"
Origin Story:
Carmine was born in Heathrow, known for it's airport, like actually. She was born of a angel mother, Carmine and a human father, Kale, who fell in love while on a business trip with each other. They decided to marry and had a daughter, who was very small and sick all the time. They feared she would not make it, however the mother embued her daughter with her powers, which gave her a second chance at living a normal life. This was a catch though. The mother would have to leave after the baby was weened off her. Needless to say, they dragged that process out for a while until she was forced to return to heaven's above. Kale then took care of her, raising her as any single father would, doting on her. When she started school, she often asked why she looked so different from others, having pink hair and all. Or she would ask why she didn't have a mommy like the other kids. Kale decided to tell her why when she was old enough, and rightly did. She was a very special person, he told her, because mommy is always here, and she's an angel. At first she was sad, but then realized he was actually being literal to her, telling her she was actually an angel and not dead. Needless to say, Elspeth was estatic, and told her friends, her promptly told her she was full of shit. Kale said that they wouldn't believe her, but to always keep her in her heart, and treasure her. Elspeth knew it would be okay.
One day, a few years later, something was making girls disappear, and it was not good. Elspeth prayed to her mother for guidance, and one night, in a dream, Carmine went to her. She told her daughter that she was the only one who could help those girls. Elspeth wanted to, but asked how. That is when Carmine gave her a rose, a pink one, and when her daughter touched it, she transformed into the Carmine Knight, which to her surprise was a halloween costume she was designing. As the Carmine Knight, Elspeth went to the place where the girls were being kept, and defeated the monster that was taking their energy, and freed them. She was a hero, and now, a magical girl. Elspeth kept the rose in a wooden box, with a special lock. Kale then said that it was time to take the next step toward her future, and had her apply to Mahou Shoujo International. Once they got the answer from them, Elspeth went off to Miami.
Extra notes / Trivia:
-She knows full well she is a half angel. She's not afraid of it.
-She designed the Carmine Knight costume herself, but she was surprised to see when she first transformed that it was going to be her costume. It was going to be a halloween costume.
-She does karaoke on the weekends.
Champion of Newts





Posts

: 5600


Points

: 6187


Join date

: 2012-05-05


Age

: 27


Location

: At a place



Transformed Appearance:
Non-Transformed Appearance:
Name: Holly BondsAlias:
The White Witch of Oblivion
Age:
18
Height:
5'5
Species:
Witch
Place of Origin:
Africa, Morocco
Sexuality:
Homosexual
Relationship Status:
Single
Fighting style:
Holly loves to rely on her runes to set up barriers, and to summon her familiars to battle for her. This girl loves to play defend and keep away with her Familiars. She can use her runes, depending on what is written on her staff, to have different effects as far as her imagination and power goes in one verse. From creating barriers, to changing the appearance of others, but it takes time to write those. In comes in familiars. Monsters or creatures that she has created a bond with, can come to her call, but they work on a timeline. Some Familiars are more available then others, and when they come to her aid, they can only do certain things. For example she could summon her Owl Familiar, and though it is a good attacker, the only power it has is to change size dependent on the situation, but Holly uses it more for transportation of her friends then anything.
Scribe magic takes concentration to cast, and lots of thought since whatever she writes in the runes is dependent on HOW she writes them in one sentence. She can also use something called Restoration, a non-offensive magic that can restore broken items (not missing, it cannot copy) back to what it was before, but only if they are broken. Dependent on the casters mood, Holly, the object that she restored might be slightly or more warped, details missing, or looking strange. Though it's most effected on objects, it can be used on bodies as well, though nothing more serious then a cut or scrape. The magic can only restore objects, not bring people back to life. Plus if she tries it on a serious medical injury or condition she might end up killing them due to the warp. Plus she can only use this magic on others, not herself.
Skills:
(Can be special attacks, spells, special weapons, summons, etc. Feel free to have as many as you`d like at creation, but there will be opportunities to add more later. Calling out the names of your attacks are clearly the most important aspect of the magical girl trope, btw. Very important.)
『Magical Familiar Arte: Summon Cornelius』 - By inscribing runes on the ground Holly summons her Familiar Cornelius, and Owl Familiar that can change size. It helps her out of danger by attacking her enemies by flapping his wings together to make a powerful gust of wind, or helping get away from a enemy by picking her or her friends up and flying away.
『Magical Arte: Refléter』 - By writing runes on her green staff, Holly can reflect an incoming projectile by setting up a pink barrier. The barrier acts like jelly, absorbing the attack before firing right back with equal force. However the bigger the object the harder it is to reflect.
『Magical Arte: barrière 1-2』 - Holly stands, with her staff firmly in her hands before placing it down to set a barrier that she needs at the moment. Depending on the number the barrier changes strength, and size. Barrier 1 protects the user, Barrier 2 protects more the one person. A bight blue light is the barrier's usual color but if she needs a strong one, she will summon a green barrier.
►œil de Oubli◄ - Holly removes the bandages from her eye, and out comes the Eye of Oblivion. A cursed eye that can see the souls of others. Once locked onto a target the eye absorbs, draining everything it can see. Even to the point of sucking in her enemies. No one knows what's on the other side, but no one ever came out. They say it's like a black hole.
Theme:
Holly's Theme
Holly Theme 2
Creed:
"Dust to Dust, Words that are written and words that weren't said...  I give you oblivion!"
Origin Story:
When Holly was within her mother she was going to die. She was a weak child, and if born she was born her mother would die with her. In order to save his wife, Holly's father made a sacrifice. He decided to get rid of Holly and try again another time to when his wife was healthier. The mother refused, but he made her go with it. She came out of the clinic that day, crying, weeping. Holly was thrown into the trash, thought to be dead... But she wasn't. Holly was still alive, and it had just so happened that a witch worked there. Looking for a perfect canidate, and she just so happened to come across a crying baby only 8 months around, confused, cold, helpless, unwanted, alone, with a trace of magic, faint... But it was there... She was perfect, but fading fast. She took the child in to her arms and gave her the name, Holly. Holly was dying, but she was kept alive by the magic of the witch. Magic coursed through Holly's veins giving her strength to live, and to even open her eyes, if not a little bit. Every day magic was pushed into her, strengthening her body. It was at that moment Holly became a witch, but her trails weren't over yet, for the moment her eyes could open, the witch took her to a ritual to seal a precious, and dangerous artifact into body, specifically her left eye. Holly's eye was damaged, carved out before the Eye of Oblivion was placed inside of her, to replace it. The Eye of Oblivion is said to see the truth, the dead, and be the gateway to new worlds, and maybe even the sealing ground of a monster. No one knows, but what better place to hide it then in a babies girl's eye? As the artifact spread through her body, adjusting to it's new home, Holly cried, left alone... In the dark, nothing was there to comfort her. Nothing was there. However the witch along with those who helped with the sealing didn't realize that the eye would give Holly more power, that the moment she sent a servant to see her, that he would get sucked up the moment she opened her eyes. Out of fear, the others ran, but the witch contemplated on how she could use this on her enemies. So when Holly was asleep, she sealed the eye with bandages as to not get sucked in herself. She took the child, and took her into a different dimension and trained her magic, posing as her mother and mentor all the while. She taught her in potions, scribe magic, and the history of magical events. Later on in Holly's life she found out that her mentor wasn't really her biological parent and went on a quest to find them behind the old witch's back. A quest of epic proportions that changed her life forever!
Extra notes / Trivia:
Witches are so connected to magic that parts of their body lights up when using magic.
Holly's hair is blue because of the magic that was pumped into her body. It also relates to her eye color when she transforms.
Holly's Quest:
Holly did find her parents, but not before her mentor, Lenora, told her not to go because they never wanted her. She told Holly how she found her in the garbage, all alone and that it was happen-stance that she found her. When Holly asked why she said that it was because of her magic, and nothing else. Holly went to find her parents to see if they really didn't want her, tracking them down until finally she found them... With another child. Full of rage she went to kill her parents, their happiness with her little brother sickening her. As she stood over them and went to finish off the job on her brother she stopped when she heard sirens. She disappear, vowing to finish off the child another day. When she came back to Lenora she found that this was a plan. Her mentor, the one took care of her so much declared her ripe for the reaping. She found that the original plan was to take out Holly's soul and place herself inside. To take her body as her own to be young and even more powerful then before. Lenora explained that she wanted to take Holly before she became too powerful and harder to control. Enraged once again, learning that it was all lie, even with her parents, she tried to do battle with Lenora. It seemed all hope was going to be lost and Holly was going to be no more but an empty shell, but after one last attempt she landed a serious blow to Lenora. Lenora in her grave injury ran away, leaving Holly alone once again. Holly, collecting her thoughts got up, realizing the damage she had done, and what she had become screamed out in rage and anguish. While in her pain she decided to walk the street alone until she found Xanthe, or rather bumped into her chest, and felt lost for a moment. On that day the director recruited her to her school because of the magical aura around Holly.
Lenora is bidding her time now, healing, and waiting to take Holly once again. But until then Holly is at the school, training under Xanthe.
Holly has a little brother named Amal. Sometimes Holly see's him in secret. She never spoke to him, but she knows of him. She finds it too painful to speak to him, knowing that she is the reason why he is all alone now. He is 7 years younger then her.
The Eye of Oblivion
is a very infamous artifact, said to promise great power to those who can weld it correctly, and Holly had only used it twice in her life. Once as a baby, and the second time was when she used them on her parents. Amal didn't get sucked in because he was in a different room. Legends say that the Eye of Oblivion is the gateway to other worlds filled with Hellish creatures that seek to rip you limb from limb. Other's say that it truly is Oblivion when sucked in, and that there is nothing around you. Though one thing is for certain. Whenever in use it sucks everything it sees up, but when not it acts as an all seeing eye, even locating the souls of the dead, and magic sources. Though Holly wears an eye-patch, it can see, but not in the same way. So she closes her left eye despite it being able to see. Plus she hardly wants to use the eye anyway due to it's effect. Every time she unvails it... It brings her death closer.
Holly's first language is French. She knows three languages. French, English, and the Runes in the spells she uses.
Holly's potions usually explode, and not on purpose (Most of the time). So she can only make heal potions, and the exploding kind that she throws.
Last edited by MochaLatte on Tue Jul 29, 2014 8:27 pm; edited 14 times in total
B-Rank Super Criminal





Posts

: 3141


Points

: 3345


Join date

: 2012-05-04


Location

: My room



Transformed Appearance:
Non-Transformed Appearance:
Name:
Xemptra Tithe
Alias:
Dawn Herald
Age:
??? (Appears 19)
Height:
5'10"
Species:
Faerie
Place of Origin:
The Archaic Fae Realm (near Ireland)
Sexuality:
Bi-Sexual (Fem Preferred)
Relationship Status:
Single
Fighting style:
Xemptra prefers manipulation to straight up combat. She will much more likely negotiate, seduce, frighten, or intimidate her opponent before resulting to combat. On the other hand she is an accomplished swordsman and uses 4 very heavy longswords made of a special magical material known as Black Iron. She uses these swords in a combination between her unnatural Faerie sword style with her specialized telekinetic ability. She prefers a fight to be fair and if she feels one side is too strong or weak she will often sit out unless someone's life is at stake.
Skills:
『Blades of Black Iron』 - Xemptra summons her four blades of Black Iron a substance that is akin to Iron in nature but much stronger, heavier and with a nature that rejects the existence of magic and other forms of energy. They weight several times what they should considering their mass as well as have a tendency to cancel or repel magic other than Xemptra's. She is able to use them because of her special affinity for these specific swords; other fae are just as weak to these swords as normal and she is just as weak to other Black Iron as other fae are. Aside from repelling their magic Black Iron has NO effect on other magical beings.
『Stark Aura』 - Xemptra's presence in this Universe is as an anomalous being. She doesn't really belong in this world or rather her existence is on a different frequency as everyone else's. She is automatically looked on with stark and harsh features. She appears striking in some manner, whether it be beautiful, hideous, scary, enraging or otherwise. She can amplify this with her emotions and by interacting with people she can use this aura to fill people with different emotions. She can use this ability to slightly change her appearance but only to more extreme fashions; making her Scarier, Prettier, Intimidating or Disturbing. Without any intent this ability makes her appear at least somewhat odd or weird even to the oddest and most excepting person.
『Faerie Essence』 - Xemptra has the ability to bend the flow of universal essence around her as a magical force in order to do this she requires contact with whatever she's manipulating. The closer she is to a substance the more she can manipulate it. If something is moving towards her she will have an easier time controlling it as it approaches her and less as something moves away.
Sight Very Long distance = No effect (>50m)
Sight Long distance = Can halt a single the movement of a subject the size of a human or smaller. (<50m)
Sight Medium distance = Can halt the movement of multiple human sized subjects or one very large object, and can push or pull a single subject with moderate force. (15m)
Sight Close distance = Can move any number of subjects with great dexterity and powerful force. (5m)
Physical touch = Can change and alter the subjects material make up and form. (Touch)
►Everlasting Dawn◄ - Xemptra refocuses her unnatural essence into her swords and remakes their frequency of magic to repel the existence of her enemy rather than that of Fae for a short time. Her Stark Aura begins absorbing the energy from the sun and moon(s) as she appears more and more contradictory and fae like becoming incredibly Beautiful and Hideous simultaneously to the point at which she seems to be an impossible nightmarish version of herself. While her opponent is trapped within her horrifying gaze she shoots her four black iron swords into her opponent blasting whatever the blades touch into dust.
Theme:
Xemptra's Theme - You Don't Know Me
Creed:
By the Dawn of the Four moons and The Black Sun I draw My First Blade... just as you, your last Breathe.
Origin Story:
Xemptra Tithe was born into a noble house of the Faerie. The house of Tithe handled great amounts of wealth and resources among the noble houses of the Archaic Fae realm, the oldest within most of known existence. They mainly worked in moving and distributing food, money, and resources to differing parts of the Realms. She grew up in comfort but not in excess of wealth alongside her older Brother Algernon. In her youth Xemptra liked playing with animals, reading, learning sword-play and negotiation, playing with friends and even flirting with all her peers in one manner or another. In Fae culture one becomes old enough to pursue any kind of lover once you were old enough to Marry. For humans this would be considered slightly younger than 14 years old. When this occurs a small ceremony is preformed by a Faeling's parents to give them the freedom to date whoever they wish. Just before Xemptra became old enough for said ceremony her parents were imprisoned for theft of a large stash of silver and rare Magical artifacts that they were given charge of protecting until the Royal house called upon it's need. Shortly after their imprisonment they were executed for treason. As her brother being a good deal older than her he had already made his way into the World while Xemptra was left to inherit her Parent's business and responsibilities. Xemptra from this point on considered any legitimate relationship she pursued to be at least in part wrong as she never received her parent's blessing in being able to Marry. When Algernon came to speak to Xemptra after their parent's funeral instead of comforting her he disregarded her entirely and became very bitter towards her. She worked very hard for a number of years of keeping up her parent's business by herself until she could eventually distribute her family's resources and responsibilities to other noble houses with similar duties and took her remaining inheritance to do something she felt would give meaning to her life. Upon searching for this she made her way to the Human World; most portals leading out of the Fae Realm occupying Ireland and other sections of Europe. After a little time she came across the MSI. As a faerie she felt a level of superiority over humans however, following the teachings of her parents she thought of humans more as common-folk where as she a noble who's duty it was to protect them, although she still believes they among other races those not in MSI deserve to serve her to one extent or another... She takes her duties today as a Magical Girl very similarly.
Extra notes / Trivia:
-Xemptra can be very arrogant and rude seeming however most of this comes from either he preposition as a Fae Noble or as a blocker for her own personal insecurities whether they be about her past, perception of relationships, or her own inadequacies. Once she's gotten to know people she can actually become very attached to her friends and is very sensitive and understanding, although sometimes still ignorant of peoples feelings or Human Social constructs.
- Xemptra like all Fae has a weakness to Iron, it's very poisonous to them, but more especially Black Iron which her swords are made of and under normal circumstances would repel her being and if she were cut by it,the afflicted area would turn to dust... If she hadn't infused her own magic in her own swords she wouldn't be able to get near them.
- Xemptra's age is unknown and incalculable since time fluctuates differently in the Faerie World. However she appears 19 however she acts younger or older at times.
- Xemptra holds a very destructive and hurtful relationship with her older brother Algernon who holds considerable standing among the Faeries. They haven't spoken to one another in a long time and that's all she's willing to say about the matter. She mentions him usually when she curses out of frustration. Xemptra often claims to be an only child because of this.
Last edited by MercutianUnknown on Fri Sep 12, 2014 12:17 am; edited 4 times in total
E-Rank Super Criminal





Posts

: 1190


Points

: 1252


Join date

: 2013-09-17


Age

: 24


Location

: Where Legend Fades to Myth



(WIP)
Transformed Appearance:
Non-Transformed Appearance:
Name:
Katerina Elias
Alias:
(All Magical Girls go by an alias, or granted title of some sort.)
Age:
17
Height:
5'6"
Species:
Nymph
Place of Origin:
Greece
Sexuality:
Gay
Relationship Status:
Single
Fighting style:
(Briefly describe your character`s preferred fighting methods, including the kind of magic they may use and their physical capabilities without magic.)
Skills:
(Can be special attacks, spells, special weapons, summons, etc. Feel free to have as many as you`d like at creation, but there will be opportunities to add more later. Calling out the names of your attacks are clearly the most important aspect of the magical girl trope, btw. Very important.)
『Attack』 - Description
『Attack』 - Description
『Attack』 - Description
►Finisher◄ - (A finishing attack. Only one for now.)
Theme:Creed:
(Before the Magical Girl confronts the Monster of the Week, she invariably issues a formal challenge involving an always-repeated Catch Phrase and some topical variant. Essentially, this is their version of "In the name of the moon, I shall punish you!")
Origin Story:
(Not a bio section, just explain how they got their powers.)
Extra notes / Trivia:
(Anything mentionable.)
C-Rank Super Criminal





Posts

: 2039


Points

: 2215


Join date

: 2013-07-18


Age

: 21


Location

: Nope c:



Similar topics
---
Permissions in this forum:
You
cannot
reply to topics in this forum