Page 7 of 7 •
1, 2, 3, 4, 5, 6, 7
Director of Explosions
[font=Georgia]
Gonzo's Theme - What You Feel
Gonzo watched his creations with glee... he began tap dancing with his music and sang along with the song... Even this song could be improved if you just added a little Gonzo Greatness...SEE YOU ALL IN HEEEEEEEEEEEEEEEEEEEELL... Gonzo then noticed he had tapped danced off the ledge of the tower, which he was on the top of... Oh dear... AAAAAAHHHHH!... Gonzo Fell from the top of the tower onto the ground... as he hit there was a very loud sound of busting concrete... he stood up and spat out the rocks and gravel he had gotten in his mouth... Yo, Tower... Why you no keep me up?... Tower Brosky why you let me down... NOT COOL!... if it weren't for his cybers he probably would have broken something but... this was kinda a normal thing for him... He looked over and saw Kraven riding one of the Monsters... Gonzo was pretty dizzy from the fall but he managed to stumble over to Kraven and Cathy... HEY! HEY YOU... YOU WITH THE RED EYES AND SEXY BOD... CAN'T YOU TELL A PENGUIN-SPIDER WHEN YOU SEE ONE... You can call it a Cathy but a Penguin-Spider's a Penguin-Spider... Who is you and howsits Brosky you lookses familiar!?
[/quote]
E-Rank Super Criminal





Posts

: 1190


Points

: 1252


Join date

: 2013-09-17


Age

: 24


Location

: Where Legend Fades to Myth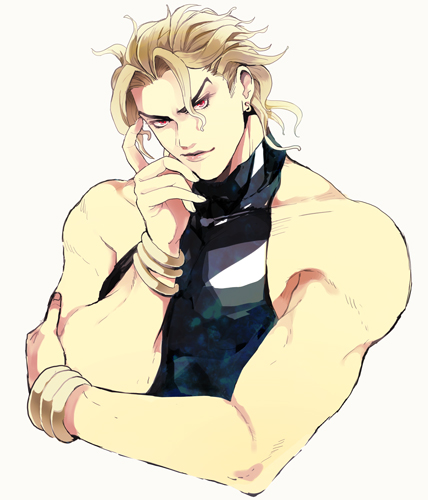 Kraven
☠☠☠☠☠☠☠☠☠☠☠☠☠☠☠☠☠☠☠☠☠☠☠☠☠☠☠☠☠☠☠☠☠☠☠☠☠☠☠☠☠☠☠☠☠☠☠☠☠☠☠☠☠☠☠☠☠☠☠☠☠☠☠☠☠☠☠☠☠☠☠☠☠☠☠
Kraven felt like he was finally getting the monster to come around to his side, yes, this would be the beginning of a beautiful relationship "YES CATHY! VERRRRY GOO-" and then Gonzo spoke to him, addressing him as red eyes and sexy bod. Kraven casually looked over to Gonzo "Yes, that would be me." he replied rather calmly, though he was silently getting ready to judge the man before him. Something about penguin spiders, Kraven didn't know what he was talking about, but he did know one thing, both penguins and spiders were things generally did not consider cool. Though still widely cooler than humans, he didn't like Cathy being called either of those two. Kraven immediately brought his arms up before pointing to Gonzo "WHAT'D YOU CALL CATHY YOU VAGABOND-!" unfortunately, Kraven's rapid arm movements lead to Cathy being sent flying back off the creature, before her head was stomped on repeatedly. Kraven then sort of sat there awkwardly afterwards "Oh...." the man stayed silent for a few seconds "Whoops."
☠☠☠☠☠☠☠☠☠☠☠☠☠☠☠☠☠☠☠☠☠☠☠☠☠☠☠☠☠☠☠☠☠☠☠☠☠☠☠☠☠☠☠☠☠☠☠☠☠☠☠☠☠☠☠☠☠☠☠☠☠☠☠☠☠☠☠☠☠☠☠☠☠☠☠
"DEATH IS MY FATHER, MY BROTHER, EVERYTHING IN THE WORLD TO ME!!!"   
Kraven Theme - Holy Diver
Ruler of Newts





Posts

: 7247


Points

: 7895


Join date

: 2012-05-04



❤    ┈┈┈┈┈┈┈┈┈┈┈┈┈┈┈┈┈┈┈┈┈┈┈┈┈┈┈    ❤
"Fuck."

Cathy collapsed as Kraven fired her for a penguin-spider. That wasn't cool. For a few moments she didn't react much, just dealing with her pain quietly, but then Yuri was speaking of sunlight, and that was THEIR thing, so this wasn't okay.

"KRAVEY, I can't let you do that~!"

She chirped, but before she could keep scolding, Gonzo made his appearance, speaking to Kraven before the pinkette could talk some sense into him.

"THE SEXY BOD IS MINE~!"

She needed the terrorist to understand that Kraven was hers forever. No one else's. Not even new-Cathy's. Things were happening and the real Cathy was just sort of trying to make sure that nothing was happening to the sexy bod. Also pain.

❤  ✄  ♔  ✄  ♔  ❤
❝
Cathy'll take good care of you~!
❞
Amnchee





Posts

: 2785


Points

: 10531


Join date

: 2013-04-30


Location

: Under your bed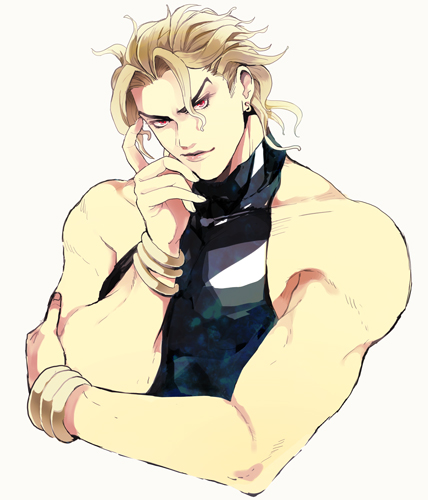 Kraven
☠☠☠☠☠☠☠☠☠☠☠☠☠☠☠☠☠☠☠☠☠☠☠☠☠☠☠☠☠☠☠☠☠☠☠☠☠☠☠☠☠☠☠☠☠☠☠☠☠☠☠☠☠☠☠☠☠☠☠☠☠☠☠☠☠☠☠☠☠☠☠☠☠☠☠
Kraven looked down to Cathy, looking almost disappointed in her "Tsk tsk Cathy..." he shook his head, Kraven saw something he didn't like. Whether he REALLY was disappointed in Cathy or just seemed to be picking on her like usual was a mystery. Except mystery closed, because Kraven realized that he fired her form being Cathy "OH RIGHT! YOU'RE NOT CATHY ANYMORE! THIS COOL ZOMBIE IS CATHY NOW! BWHAHAHA!" Kraven suddenly shot a grappling good at Cathy, tying it around her arm. A wild grin on his face, the man hit the zombie monster on the head "ONWARD CATHYKINS! BWHAHAHA!" the monster then rode off, surprisingly enough, dragging Cathy with it. They rode off into the sunset.
(EXIT)
☠☠☠☠☠☠☠☠☠☠☠☠☠☠☠☠☠☠☠☠☠☠☠☠☠☠☠☠☠☠☠☠☠☠☠☠☠☠☠☠☠☠☠☠☠☠☠☠☠☠☠☠☠☠☠☠☠☠☠☠☠☠☠☠☠☠☠☠☠☠☠☠☠☠☠
"DEATH IS MY FATHER, MY BROTHER, EVERYTHING IN THE WORLD TO ME!!!"   
Kraven Theme - Holy Diver
Ruler of Newts





Posts

: 7247


Points

: 7895


Join date

: 2012-05-04



Director of Explosions
[font=Georgia]
Gonzo's Theme - What You Feel
Gonzo raised an eyebrow at Kraven, this dude obviously did not know what a penguin spider was... He seemed familiar though... he couldn't place his finger on it.... the guy was on the news about something... it was like almost half a year ago now... Hey, Sexy Brosky, you wouldn't happen to be that Kraven guy wou--- Suddenly he and that bitchy blonde in the swimsuit were riding off into the sunset while she was dragged through the dirt... Gonzo just stood there for a moment....... Uhhhhhhhhhh... CALL ME MAN, WE SHOULD PARTY SOMETIME... B.Y.O.B. ... BRING YOUR OWN BOMBS... Gonzo turned the zombies in the area on autopilot... they would find every single person in the area then and stitch up more of themselves, there would be hundreds in just a few hours crawling all over the tower and the nearby streets... Gonzo turned on his tunes and moon walked all the way home... EXIT
[font]
E-Rank Super Criminal





Posts

: 1190


Points

: 1252


Join date

: 2013-09-17


Age

: 24


Location

: Where Legend Fades to Myth



T h e -- B u r n i n g -- R e s o l v e
_________________________________
W e i
❝I will attain my freedom❞
_________________________________
Wei's Theme
_________________________________

Walking though the valley of death Gonzo laid about. Living Corpses. Yes this was Muppet territory. Gonzo's own little army of shambling corpses built from whatever lowly human form he could find. Such a disgusting method of war. They lacked strength, simple creatures with no sense of self. No sense of pride. Less than human, not even sentient. As the monsters stormed the lone Squad Member they met with the most merciful and most destructive defensive mechanism Wei could release. A hell fire matching that of only a spirit of wrath could invoke. Walking through this pyre of burning of walking burning bodies. Flesh not torn asunder, not maimed, not even hacked away. No.
Melted. Flesh melted like candle wax. Sticks of shambling, rotting, and festering candle melted away in a wrathful ire to leave nothing left but wicks of blackened skeletons.

Wei was still annoyed by the scolding Jo gave him. It was infuriating to be called weak. Someone so emotional and coddling as her. It was truly worth his rage. The man even grumbled about it on the way over, and still mumbled to it now. As he continued to set fire to the greatness that was Gonzo's forces he had reach. He had reached the front doors of the Bell tower.
It was a strange sense of uneasiness crossed his mind for a moment. The bells were rather imposing. Even strangely soothing, Wei's flames died of as the last Zombie crawled about as the innards became nothing but a steaming mess of melted waste. Wei promptly crushed the skull of the charred body as if to signify his arrival. He slowly opened the doors to the tower awaiting more resistance inside.
 

_________________________________
Newt Citizen





Posts

: 236


Points

: 272


Join date

: 2014-03-01



T h e -- B u r n i n g -- R e s o l v e
_________________________________
W e i
❝I will attain my freedom❞
_________________________________
Wei's Theme
_________________________________

Wei felt a grip on his mind that irked him. The Conqueror Town that the team had lost. It began to eat away at him. Such a decisive loss. Wei should have come sooner, but would it have changed the outcome?  Maybe, maybe not. Something still irked him. It only showed weakness losing there. It was something that he couldn't let go. Yes. His mind....His resolve. He needed prove his genetic strength. Wei's pain and forced experimentation was for something. That his the aches and pains meant something, that he would be rewarded for his actions.
Black Dragon. That name haunted the memories of the one he was born from. Black Dragon. Such a hated group from that man's past. A rage that went past a single creature to another. Wei thought about this subject, a phrase came about his mind. Sins of the Father becoming the Sins of the Son.....Something Wei once again didn't own himself.
If he where to go now....Would that suffice as an act of freedom? Samebito said that no own owned another's freedom. Wei desired to test this theory.

He grabbed his blade and aimed himself back to the battlefield.
-exit-
 

_________________________________
Newt Citizen





Posts

: 236


Points

: 272


Join date

: 2014-03-01



Page 7 of 7 •
1, 2, 3, 4, 5, 6, 7
---
Permissions in this forum:
You
cannot
reply to topics in this forum