Page 3 of 3 •
1, 2, 3
Masaru Hattori
Mr. Lotus
-------------------------------------
"Hey! Don't you dare underestimate me! I'll prove to you that looks can be god damned deceiving!"
-------------------------------------
"Thank you, Miss Scripture..." Masaru sighed as the last piece of glass was removed from his body, and he staggered up to his feet. "Now...if you'll excuse me...I need to go find my wife..." He heard Kayden's call to them, and began heading in that direction...on his way there, he felt his phone buzz, and checked it, seeing that it was a message from Mariko...she was alright, and headed back to Highend...thank God...He sighed in relief, closing his phone, then leaving out through the opening in the rubble...this had been a long day...and he really needed some rest...
*Exit*
-----------------------------------------------------------------------------------------
Masaru's Theme - Mystline
Rookie Hero





Posts

: 6518


Points

: 7317


Join date

: 2013-04-29


Age

: 25


Location

: Maryland, U.S.A.



Sophia Harper
*Blackout*
-------------------------
"Oh, hello there! I think I know you... Oh, right! You're the one I'm supposed to kill now!"
-------------------------
Sophia listened silently to Kayden's words, a little surprised at just how... calm he sounded. Sane. It... was a welcome relief, even though it made her worry that something was wrong. What he said, though... helped to calm her down. She relaxed against him slowly, sucking in a deep breath before nodding some in agreement. He... he was right. Just because she hadn't shown people she could fight didn't mean she couldn't... Mention of an exit though had her eyes snapping upwards instantly, in shock, and she stared slowly for a moment- before blushing at the kiss, then giving a little squeak of shock as she was picked up. She pressed against him a moment before carefully following after him, squeezing his hand gently. "... Let's get out of here, Kayden... I want to go home," she murmured, before the pair of them left the area on their way back to Highend.
*Exit Sophia and Kayden*
C-Rank Super Criminal





Posts

: 2039


Points

: 2215


Join date

: 2013-07-18


Age

: 21


Location

: Nope c: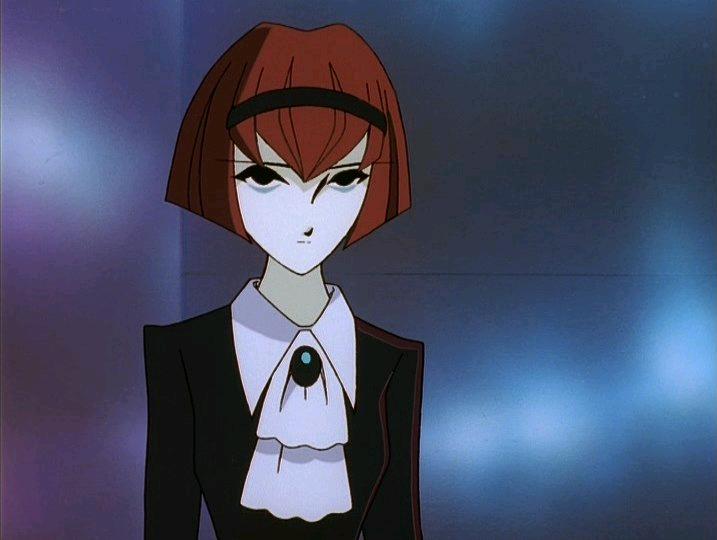 Scia Scripture
The Red Librarian
Scia nodded to Masaru as he left... Good luck sir... Scia heard Kayden and ran to him and Sophia leaving walking behind her boss very dignified, as much for her image as Sophia's... She thought back through today and forward to her future... "I'll find you Muugica, and your son isn't going to get in my way if I have to kill him myself... My eyes are too important to who I am..." Scia had finally found a place where she didn't have to move to another employer every month so she didn't steal and sell his/her secrets, and she actually had a boss who she wouldn't willingly do that too. She wasn't going to give that up for anything... She'd Die First... "Life and Sight is too precious to me now... One way or another I'm hunting down an Omnison." EXIT
E-Rank Super Criminal





Posts

: 1190


Points

: 1252


Join date

: 2013-09-17


Age

: 24


Location

: Where Legend Fades to Myth



Brandr Janith
The Axe Guardian
Brandr tried to find his way to Paladin HQ but was having little luck... He was tired and injured... Plus carrying his axe and armor were a heavy load in his condition... He wanted to keep going with Agan and his troop more than anything but... He was too much of a risk... Gonzo would keep chasing his friends unless... unless... He didn't exist anymore... His memories were too scrambled and too messed up for him to be of any help to anyone and he didn't want to risk his friends' lives for his happiness... I... need to... get to... Paladin... Oiche... Muugica... Alice...... Boss..... I-I'm sorry... He said to himself through tears of sorrow and pain... After he told Paladin where the Muppets were going to attack he would take his watch and put it on... so that when he killed himself Gonzo would know he was gone... Brandr had a strange feeling he was being followed... Maybe it was Gonzo?... If it was he could distract him for the others for a while.
As Brandr ducked unseen down a dark alley, Suddenly a figure stepped out of the shadows in front of him... When he saw this person Brandr almost screamed in fear but the figure had a hand around Brandr's throat in an instant... H-How?!... The hand grew tighter around Brandr's neck... He couldn't move whatsoever... he tried to swing at the figure but nothing worked... Whoever it was stronger than Brandr and he was being slowly brought down to his knees... The figure put another hand atop Brandr's head and gripped hard... after a moment Brandr started shaking Violently as if he were having a seizure... Brandr could slowly feel his memories fading away... NO NO NO... Not Again!... He tried to hold on with all of his will and inner strength...
Alice, Oiche, Agan... Alice, Oiche, Agan... Alice, Oiche, Agan...
All he could say was a whisper of his friends' names to try and not forget them... He would never forget them... NEVER... They were the best friends he had ever had... and Nothing was going to stop him from helping them even... even if This Monster was going to kill him for it... He was going to... to...
There there Sweetums my old friend... I'm sorry but... I just can't let you be a problem anymore... Goodnight Sweetums, don't worry I won't kill you... I'll even leave you under... Capable hands...
Alice, Oiche, Agan... Alice, Oiche, Agan??? Alice?.. Oiche?.. Agan?...... Who's that?... I don't know anyone by those names......
Brandr and the Mysterious Figure disappeared in the blink of an eye... The entire event went unseen and un-witnessed by anyone at all... as if they were never there... EXIT
__________________________________
I'm only as cruel as I need to be
__________________________________
/|\/|\/|\/|\/|\/|\/|\/|\/|\/|\/|\/|\/|\/|\/|\/|\/|\/|\/|\/|\/|\/|\/|\/|\/|\/|\/|\/|\/|\/|\
E-Rank Super Criminal





Posts

: 1190


Points

: 1252


Join date

: 2013-09-17


Age

: 24


Location

: Where Legend Fades to Myth



Just Ross


"I was the good guy..." Ross whispered to himself, a limping bloody mess on the brink of death, Ross had retreated out of Carrion Land long before his troops were massacred as they tried to retreat. He cursed himself, he was a coward, he didn't call for retreat, he didn't even look back as he left everyone he ever loved and cared about to die. He was terrified, and disgusted with himself, in a matter of hours he had just become a shell of his old self "Everyone... everyone is dead... haha..." Ross spoke in an unstable tone, his voice shifting tones as he limped right into towards the gate, where the maniacs of The Slums preyed upon the weak. Ross kept on limping, ignoring the mass of hunters that began to circle him, slowly but surely he was surrounded by hundreds who wished to maim and kill him. Ross was last seen falling into a dark alley, muttered "Sorry Jolyne..." before hundreds of Slums maniacs flooded the alley. And in only a moment, the slums were filled with noises of bloodshed and carnage, before eventually there was silence.


"MURICA! FUCK YEAH! MCDONALDS! FUCK YEAH! WALMART! FUCK YEAH! BASEBALL! FUCK YEAH! NFL! FUCK YEAH! MURICA!"
Citizen Ross Theme - Real American
Ruler of Newts





Posts

: 7247


Points

: 7895


Join date

: 2012-05-04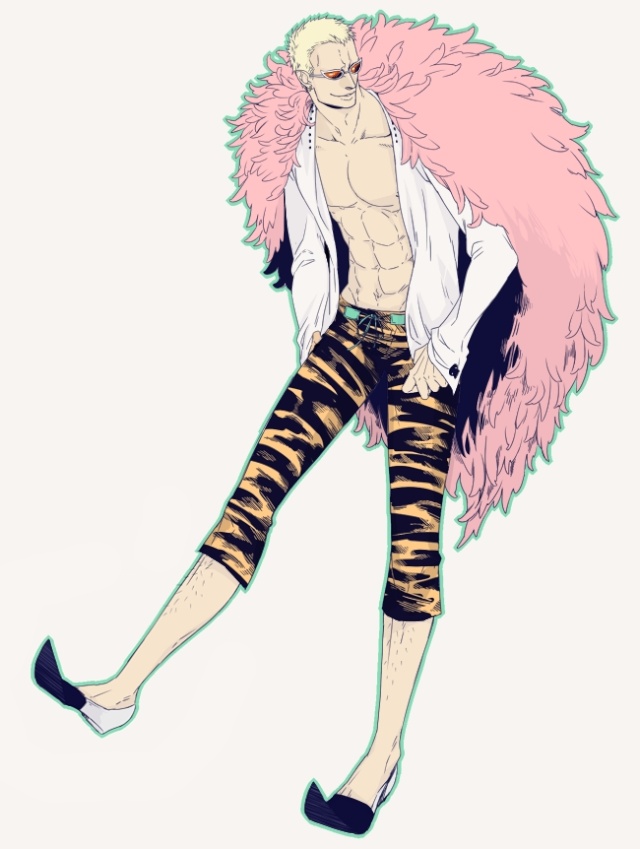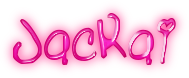 NOT Jack Harrison
___________________________________________________________________________________________
Jackal stood atop the remains of the No Man's Land entrance, looking up to the air "Jo..." Jackal's smile, for once it showed a rare, genuine sign of happiness. It looks like it wasn't over... not yet "Jo mah bro... you go and fuck that boy up big time for me, will yah!?" Jackal threw his arms up into the air "YO FINISH DA FIGHT! AND GIT SHENIQUAH'S ASS BACK OVA HEEEEAH!" he exclaimed as his solemn, gray psychic aura appeared above him in ribbons. Jackal walked out of No Man's Land, his energy flowing out to Jo.
(EXIT)
___________________________________________________________________________________________
"Excalibrator... GOOOOOOO!!"
Jackal Theme - Technodildo
Ruler of Newts





Posts

: 7247


Points

: 7895


Join date

: 2012-05-04



Page 3 of 3 •
1, 2, 3
---
Permissions in this forum:
You
cannot
reply to topics in this forum